I bought a SinoTrack GPS Tracker to secure my e-bike against theft (in addition I also have installed a bike alarm). The advantage of this device is a lifetime free access to the SinoTrack website, i.e. I just have to pay the SIM card that I have to install. Please continue to see my setup and what I think about this neat little device…
Hardware
So I have chosen the SinoTrack ST-901: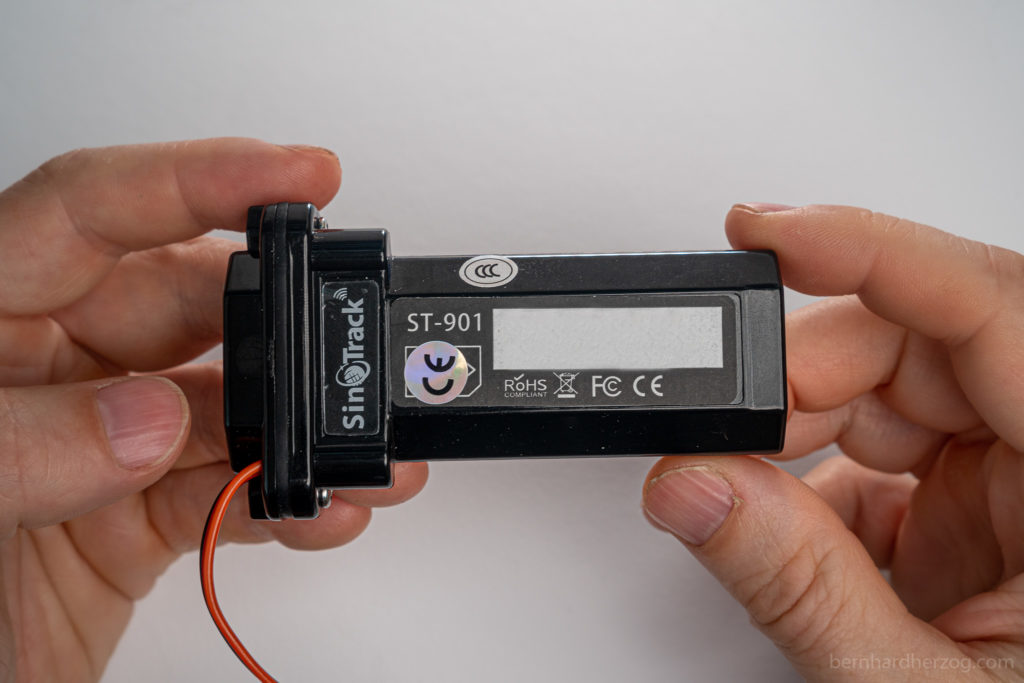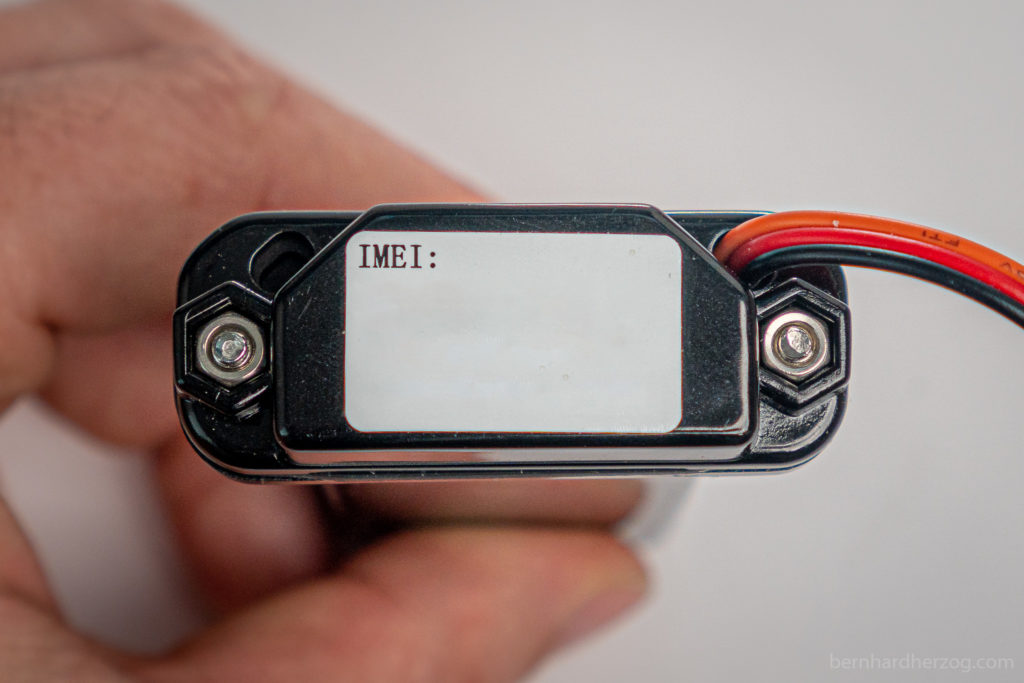 I connect it to the battery like the alarm. But it also has an internal battery, if the thieve has the smart idea to cut the power of the bike.
Website
The big advantage of this tracker is that there is a free website (http://sinotrackpro.com/) and there is no monthly fee. You can log in using the device-id (Password: 123456).
You can also send a message to the support, if you want to use multiple devices and they will make an account for you. You might have to send the id of your tracker to be able to add it (they have to delete it, because it is already registered):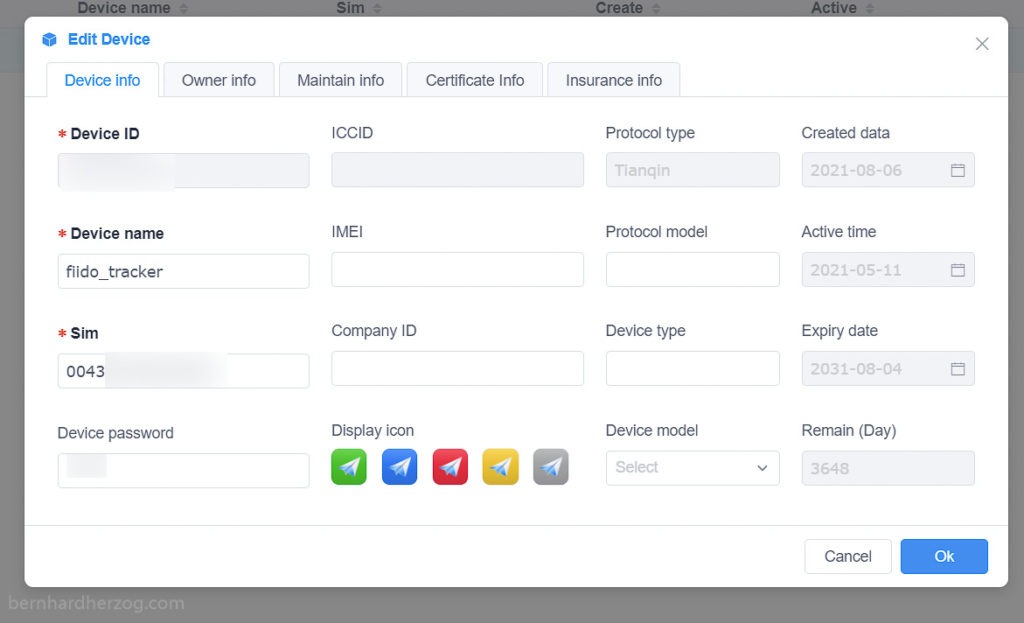 If you don't want to send your coordinates to China, you can also install your own server: https://www.traccar.org/ (or choose another non-Chines server)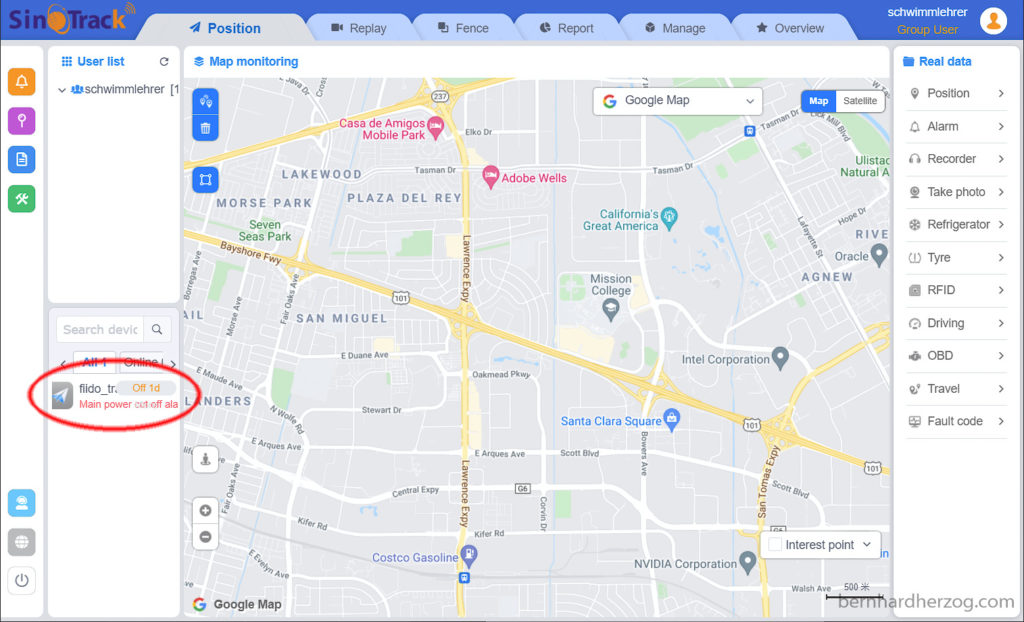 SIM Card
So that the device can send your coordinates to the server (and you can control it using your phone via SMS), you need to buy a local SIM card: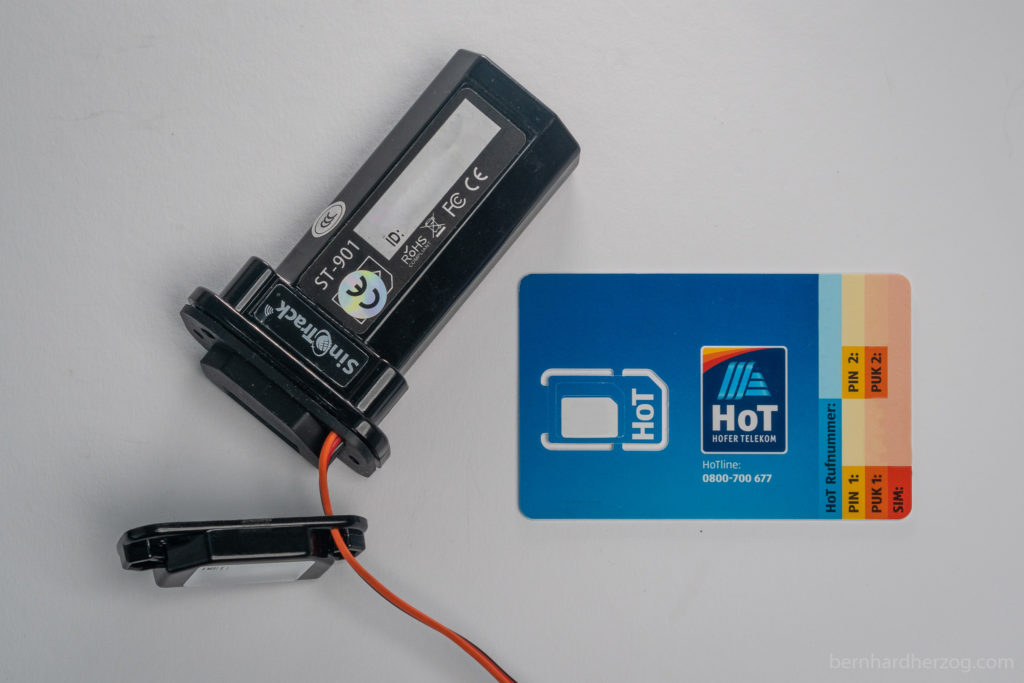 The tracker requires a mini SIM: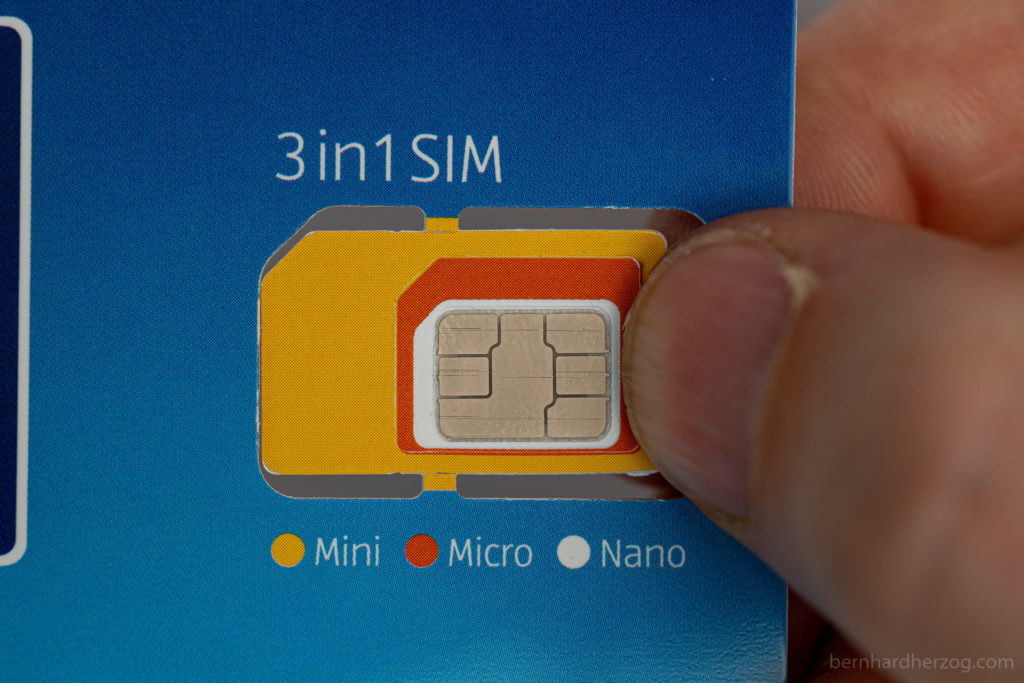 I bought the 2G version. There is a 3G version as well, but I think 3G will be turned off sooner (because people will still use services like SMS etc. in the future).
My provider has the following options:
no monthly fees (3,9 ct per SMS, 0,9 ct per MB)
smart Control for 30 days (3,9 ct per SMS, 500 MB LTE for 1,90 Euro for 30 days)
smart Control for 365 days (3,9 ct per SMS, 10.000 MB per year for 19,90 Euro)
For testing Option 1 is ok. But I have to consider that I will have to send SMS from time to time, for example to configure the tracker.
If I want to use a tracking server I probaply will choose Option 2, esp. if I don't need to track every month (because I can change my contract every month). Option 3 it is good if I want to use the tracker continuously for a whole year…
Setup
To configure the tracker there is an SMS interface. (But there are also some third party apps in the PlayStore, if you don't want to enter the commands by hand…)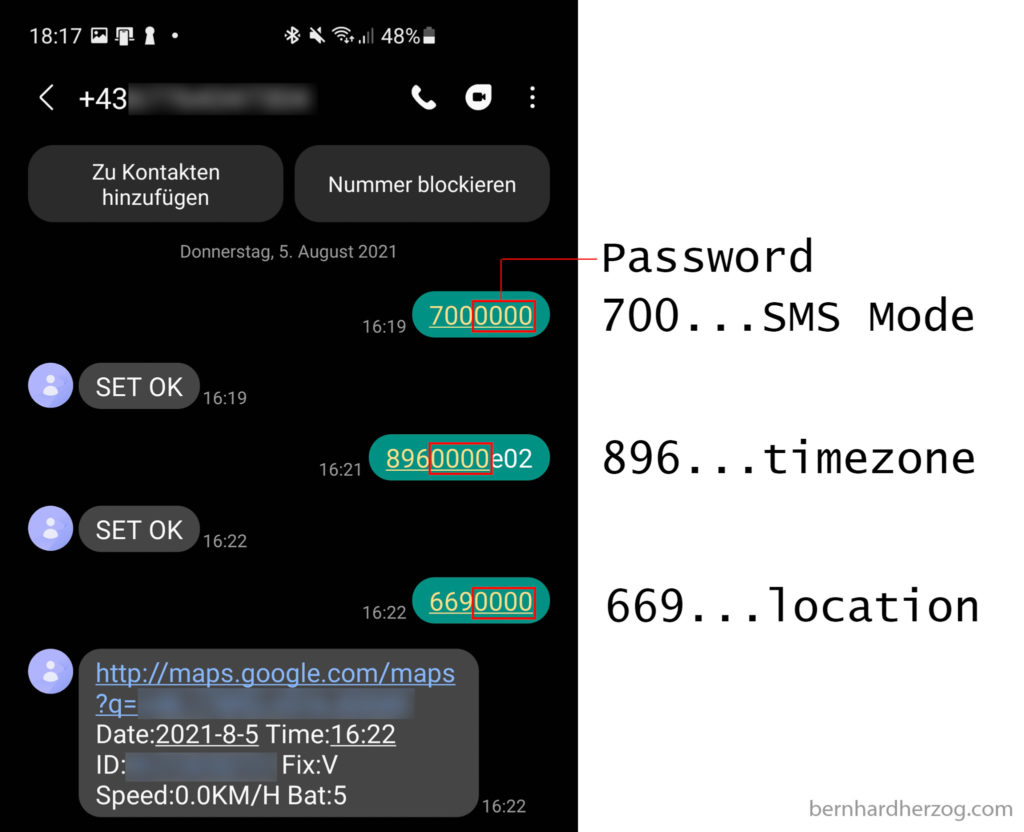 I entered the SMS mode and set the timezone. Then I requested my position (Password is 0000 by default).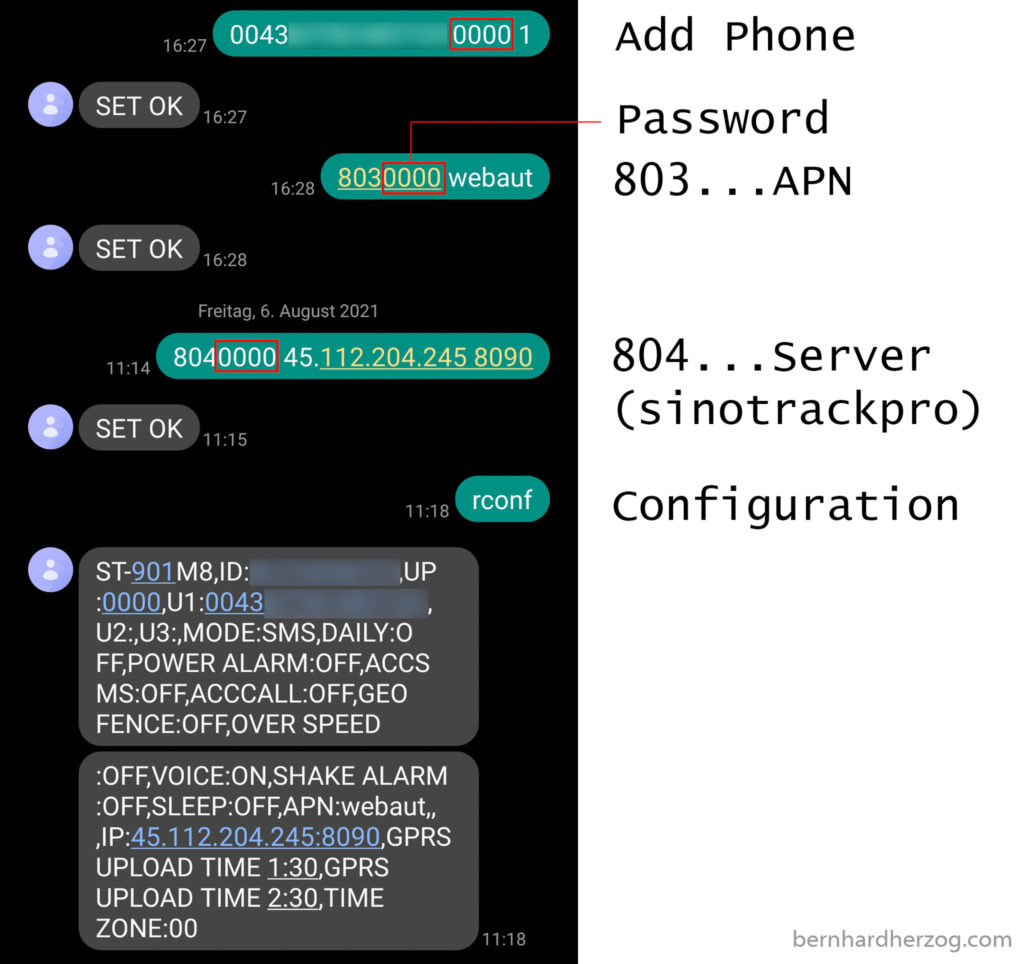 Next I published my phone number to the tracker and set the APN for the GPRS connection (for you it will most likely not be called webaut).
I set the server (45.112.204.245 Port 8090 worked for sinotrackpro.com).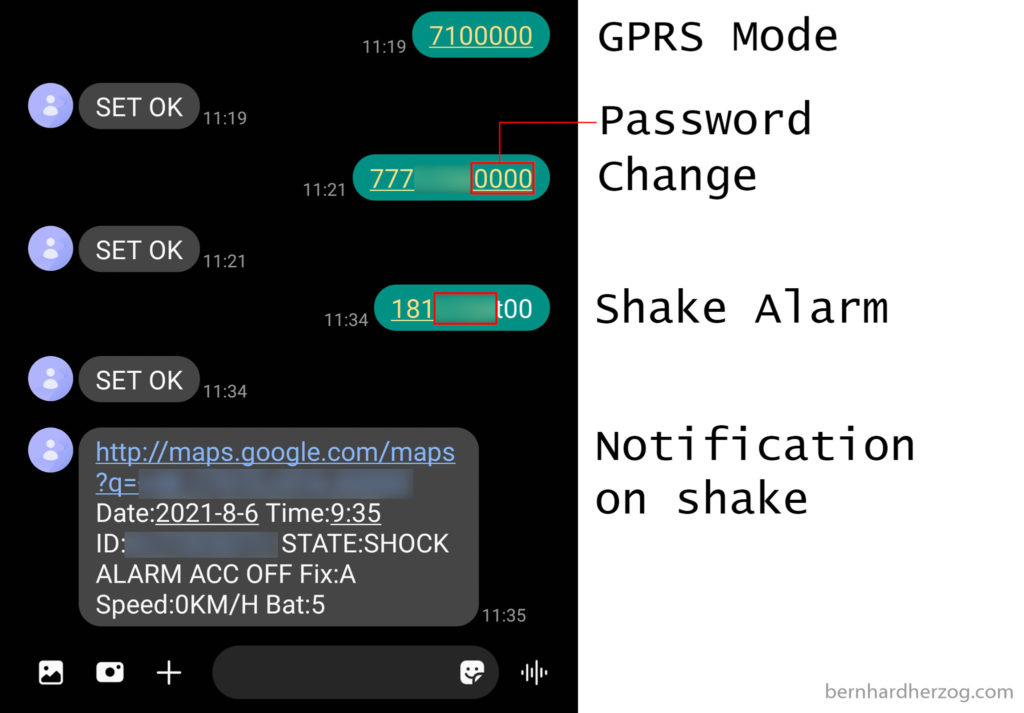 I changed to GPRS mode. This is necessary if you want to send the coordinates to the server (i.e. not do everything using the SMS interface)
I set a vibration alarm. The sensor of the ST-901 is more simple, but I have my other bike alarm as a main alarm anyways!
Conclusion
Considering the cheap price and the lifetime free server access I think this device is hard to beat.
Of course you have to connect the device to the battery yourself… and some functions have maybe some rough edges.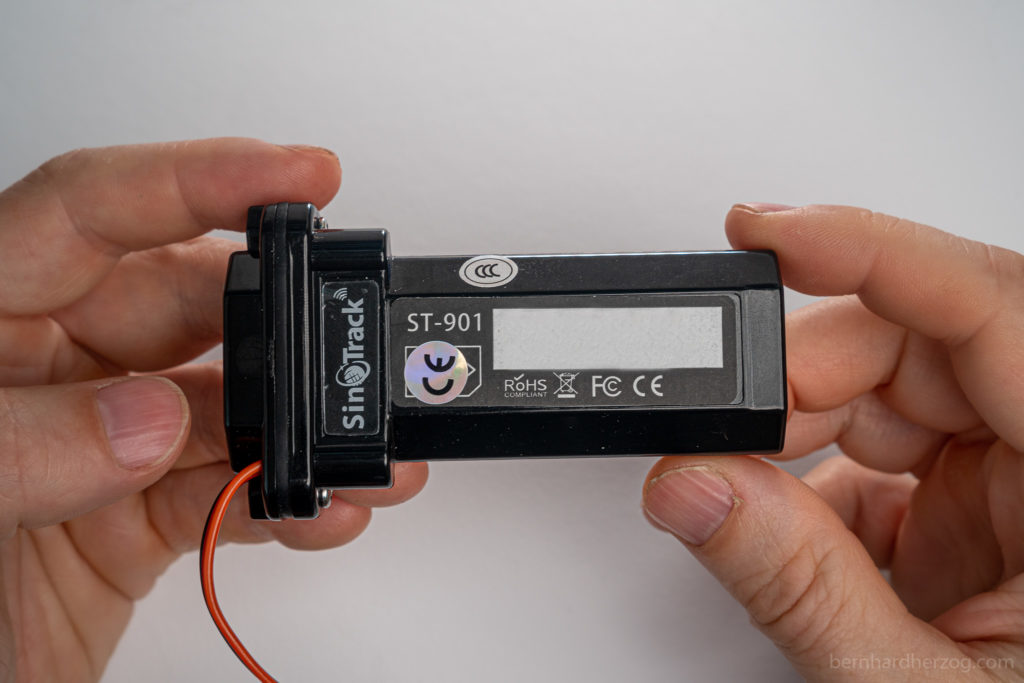 I also have to research what will happen if the thieve escapes to a foreign country, i.e. will the Smart Control tariff also work with Roaming? 😉
I will also link to some devices which are better, i.e. easier to install below, of course they will be more expensive. Maybe the future belongs to the Apple AirTags anyways, I will maybe place some (or a Galaxy SmartTag+) for additional safety. Disadvantage of the AirTag/SmartTag is that the thieve can quickly find out, that he is tracked (because of the Anti-Stalking-Function he can find AirTags/SmartTags that are near).
Click here to read my full review of the Samsung SmartTag Plus (vs. the Apple AirTag).
As a first GPS tracker and for experimenting the SinoTrack ST-901 is perfect for me, I can learn a lot and learn to understand how these trackers work!
SinoTrack ST-901 GPS Tracker 2G (Amazon) Tracki 2021 Apple AirTags Galaxy SmartTag+
Recommended camera equipment for photo, video & travelling (AMAZON):
Sony a6600 Sony a6400 (cheaper) Sony a6100 (Budget-Option for 4K) Sigma 16mm 1.4 Sony 35mm 1.8 Samyang 12mm 2.0 Feelworld Master MA7 Smaller monitor Rode VideoMicro Rode Wiress Go II Mini Tripod Travel Tripod Small LED-Light Light #1 (powerful) Light #2 (Bi-Color) Softbox for this light Light tent/box DJI Osmo Action GoPro 9 GoPro MAX Invisible Selfie Stick Mavic Mini 2 drone Mavic Air 2
for photo and video:
Fuji XT-4 Fuji Telezoom Entry level camera (Canon)
*Affiliate Links. From everything you buy I will receive a small kickback that helps me maintain my channel. THANK YOU for your support!