Buying good camera gear is expensive. But buying the latest and greatest is not necessary to get professional results. In this article I offer you 8 tips on how to save a ton of money by buying used stuff. Those tips are even more important if you plan to buy more expensive gear, because then you really don't want to end up with something that is not working.

I bought both of my cameras on the used market. First a Canon 6D and then a Sony a5100. These are both older cameras. I used willhaben.at (an Austrian website), but facebook.com's new Marketplace feature is getting very popular, might get willhaben.at into big trouble. (Revenge is sweet, I applied for a job with Willhaben and they rejected me 😉 )
Tip 1: Don't buy from professional photographers (if possible)
It is better to buy from someone who never really used their equipment. If you buy a DSLR it is important that the shutter count is low. After ca. 100.000 shutter releases the mirror mechanism usually can wear out and the camera cannot be used any more.
Professional photographers will use their gear a lot, carry it to many places and take great risks to get the picture, so their equipment will be somewhat worn out. Only benefit of buying from professional photographers is that they are more honest about the problems of their gear. (So don't buy gear from me hehehe 🙂 ?)
For example the guy I bought the Sony a5100 from was taking great care of his camera and was not using it much. So it was in perfect condition.
Tip 2: Buy from someone who gives their real name
This may be obvious but often you will find people not giving their full name when selling something (like "A.R." as a name). Those people usually have something to hide, it is even possible that they sell stolen equipment. Google the person's name.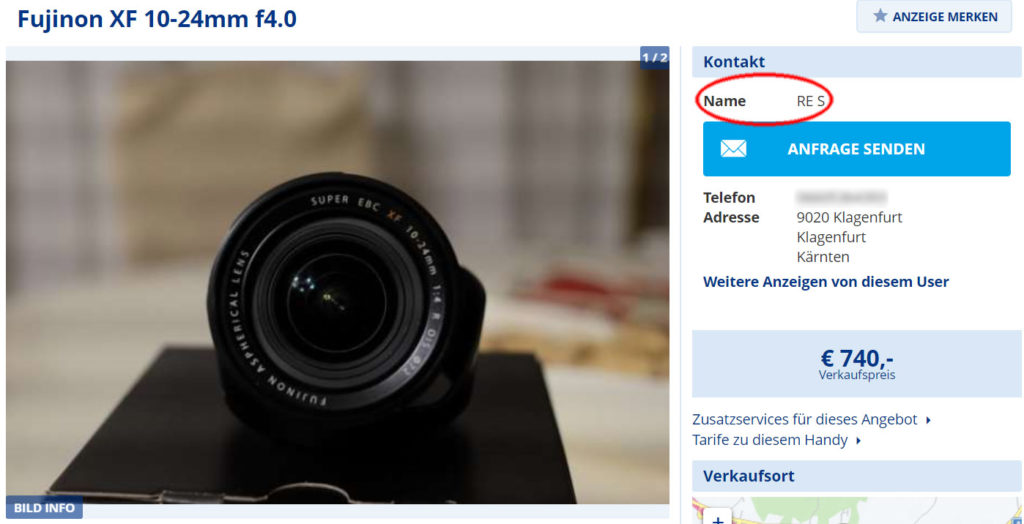 Buy from someone who is a real person and has a street address if possible. Buy from someone who puts real pictures and not pictures from the catalogue. If this is not the case it is likely that the person sells broken or bad equipment and wants to avoid that you can get back to them if you realize afterwards.
Tip 3: Check the equipment and if everything is included
It is better to meet in person and check the equipment. For example when I buy a lens I usually use a strong led flashlight to check for scratches. I try it out. You usally meet in the evening after work and there might not be enough available light to check thoroughly if you don't bring a light.
Note: I would not do it because there are usually alternatives but you can – if you want – buy a lens with minor scratches on the front element if you get a big discount. Usually it is not visible in the picture. Only if you make pictures against the light you might get strange effects because of the light getting reflected in the scratch. Never buy a camera with scratches on the sensor though!!!
Check if everything is included, for example when I bought the Sony 35mm lens I did not check if the lens hood was included. It was annoying because I had to buy a new one. Contacting the seller afterwards did not work (no answer). Ask for the bill, it is quite nice if the product is still under warranty. A bill is the proof that the seller is legit (see next tip).
Tip 4: Don't buy from a dealer and ask for the reason a person sells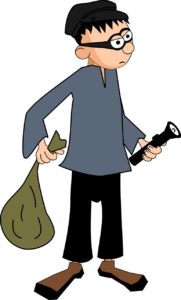 Some people make a business by buying used stuff and selling it for a higher price. You want to get the lowest price so buy things from the first owner. If people don't state it in their post ask them why they sell. A good reason is that they don't use this particular equipment a lot and want to get rid of it. This is perfect because you get something that is almost like new.
Tip 5: Negotiate the price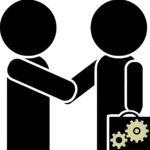 There are websites where you can find out the current price of a product (in Austria: geizhals.at). Usually people want to minimize their loss so they first try a higher price and if it does not work they go lower.
For example the guy I bought the a5100 from first tried to sell it for 300 Euros. It did not work so he put it for 200 Euros. I had to be quick to get it. If someone puts for example 250 you can still ask someone to round down the price. It almost always worked for me to get the price down at least a little bit.
Tip 6: Make the seller happy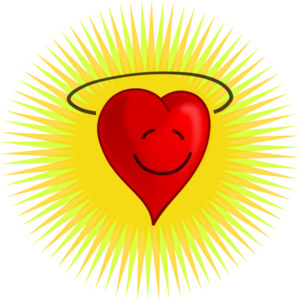 Usually the seller wants to have a happy buyer (win-win-situation). So I always write in my message what I need the gear for. Then people are more willing to agree to a lower price because they know it is not a shady person who wants to sell their stuff again immediately. They see that it is someone who really needs it and puts it to good use.
Show commitment to buy it by offering a meeting time and place. You can get it before someone else if you are faster to meet – even for a lower price, if you show that you are a good person. To sum it up don't buy from shady people but make clear that you are not a shady person yourself!
Tip 7: Go with a friend
If you are new to photography it might be a good idea to ask a good friend to come with you to see the equipment. That person then knows what to look for and what to test.
If you follow the tips above you will usually know if a person is a honest person or if it is someone who just wants to betray you. To reuse something instead of throwing it away is good for the environment anyways.
Tip 8: Choose the camera manufacturer wisely
This is a tough one: I went with Canon for my camera because it is most common and I can find more used lenses. New lenses are cheaper as well. Canon lenses are known for keeping their value over time.

Deciding between Canon, Nikon and Sony is almost like religion. Just be aware if you go with a camera system this will influence how much you pay for future upgrades. For some more "exotic" camera systems the choice of lenses will be much smaller and the prices much higher because of that.
New lenses for Nikon are usually more expensive than the Canon counterparts (at least on the low end). Sony lenses are usually overpriced and cheap lenses not as good as Canon lenses. Of course every system has advantages: Canon has good skin tones, Nikon better features and dynamic range (but greenish colors and not good for video), Sony is good for 4K video (until it overheats, with bad skintones). Also there is a big difference of size and weight between camera systems (DSLR vs. mirrorless). You have to decide what is important to you.
Bonus Tip: Buy in China
If you buy new camera equipment in China you can save a lot of money. I usually just buy below 20 Euros. Above 20 Euros you have to pay customs duty in Austria.
It is more difficult to send something back to China so by buying just cheap things I mitigate the risk that I don't like what I have received. For example I bought small parts for my GoPro or Wind Muffs for my microphone in the 1-5 Euro range.
The disadvantage of buying in China is that it takes long until it arrives (1-2 month for Austria).

The most important website is Alibaba and Aliexpress. For consumers Aliexpress.com is more important because with Alibaba you would have to buy bigger charges.
What experience do *you* have buying or selling used equipment? I appreciate any feedback. Please comment below!
Recommended camera equipment for photo, video & travelling (AMAZON):
Sony a6600 Sony a6400 (cheaper) Sony a6100 (Budget-Option for 4K) Sigma 16mm 1.4 Sony 35mm 1.8 Samyang 12mm 2.0 Feelworld Master MA7 Smaller monitor Rode VideoMicro Rode Wiress Go II Mini Tripod Travel Tripod Small LED-Light Light #1 (powerful) Light #2 (Bi-Color) Softbox for this light Light tent/box DJI Osmo Action GoPro 9 GoPro MAX Invisible Selfie Stick Mavic Mini 2 drone Mavic Air 2
for photo and video:
Fuji XT-4 Fuji Telezoom Entry level camera (Canon)
*Affiliate Links. From everything you buy I will receive a small kickback that helps me maintain my channel. THANK YOU for your support!