Today I want to write about what's in my camera bag as of 2017/2018. Most of the stuff I bought on the used market (willhaben.at). It is possible to get good deals if you buy cameras that are somewhat old but still work well and even are considered professional. You just have to be aware of the limitations of this older equipment. I will also tell you that. Read on to see what's inside.
As a bag for my camera I use the LowePro Protactic 450 AW. This bag is very big and has many openings to take out the cameras. The disadvantage of this is that it is very heavy, even if it is empty.
As a tripod I use a Sirui Tripod. This tripod is high quality and I use it to make pictures when it is more dark. Sooner or later I will need to buy a fluid head for video work.
I also have a Gorillapod if I want to pack lighter. It is harder to get the picture in frame with this one, because it is not so big and putting it on the floor does not get a good perspective.
Camera for Photography (Canon)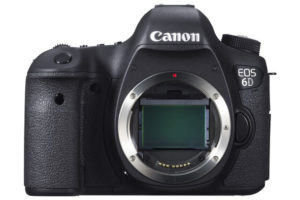 For Photography I bought a used Canon 6d. It is fullframe so very good in low light. You can get good deals on the used market for this camera, because there is already the 6d II. I think right now (2017) a good price for this camera is 700 Euros. The problem with this camera is that it is not good for video (not autofocus in video, low bitrate video codec). But it is really a professional camera and you can get professional results with it (for a relatively low price!).
I have the "kit lens" for this camera (24-105 F4). There are also newer versions of this lens so you should get a good deal.
The Canon cameras are very well known for their nice skin colors. Nikon usually has better dynamic range, especially the newer cameras, but the colors are different (greenish tint). Also Nikon is not good for video. And last but not least everything with Nikon (lenses, etc.) is more expensive so I went with Canon.
As a flash I use the Yongnou 600EX-RT. It is basically a copy of the Canon flash but at a fraction of the price. It is nice because everywhere I go they think that I am a professional because how big this flash is. I also have the wireless transmitter so I can use the flash off-camera, but unfortunately I don't use it too much.
I have the Canon 50mm 1.8 for portraits. Also called the "Nifty Fifty" because it is so well known and very cheap. But it is a very good lens.
Camera for Video (Sony)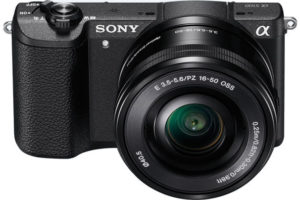 For video I use a Sony a5100. This camera is already very old but it is still being sold (as of 2017). There are a lot of newer Sony APS-C cameras like the a6000, the a6300 and the a6500. So the a5100 is really cheap to get, I bought it used for just 200 Euros. It has a flip-up screen so I can see myself if I want (good for vlogging). The disadvantage of this camera is that it overheats and turns off if recording video for longer than a couple of minutes. Also it has no microphon input (more on this later).
Using a separate camera for photos and videos is quite an annoyance because I have to carry both cameras. But I use the Sony camera on the Zhiyun Crane M gimbal so I need a lighter camera for this setup anyways.
For the Sony camera I have the kit lens 16-50 which is also extremely cheap. It is not a good lens but very small and good enough for many videos.
As a portrait lens I bought the 35mm 1.8 on the used market. This lens is more tight and also good in low light (to get the background out of focus). It has image stabilization. The direct competitor of this lens is the Sigma 30mm 1.4. The Sigma is even better in low light but the autofocus is not as good and it lacks image stabilization.
As a wideangle lens for the Sony I have the Samyang 12mm 2.0. This lens is also good in low light. The disadvantage of this lens is that it is fully manual. But I can put it on the gimbal and set it to F8 and most of the picture will be in focus. The competitor of this lens is the 10-18 F4 from Sony. This lens has autofocus. But it is too expensive for me.
As a tele I have the 55-210 from Sony. This lens is very cheap but also very bad in lowlight and also the quality is bad (lots of times strange shadow around objects). But for video it is decent and I can reach very far and it is still very small and knowbody will know.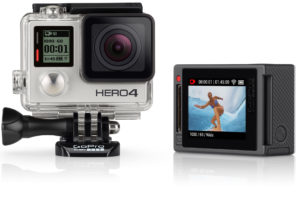 I also have a GoPro 4 with a selfie stick. The GoPro is good for underwater or action. I also have a mount for my bike and a chestmount. I don't use it so much because the quality of the footage is very bad.
Very important is the Rocket Air Blower. I use it everyday before a shoot to clean the lenses from dust hairs etc. It is almost impossible to remove dust spots from a video afterwards.
My Review of the Rocket Air Blower: Click here (german)
I have some ND filters. Important is the ND 8 for the Sony 35mm lens so that I can make a video with the lens wide open in broad daylight without having to crank upt the shutter speed. I also have an ND filter for the Canon camera for long exposures so that I can flatten the water etc.
I have some aftermarket replacement batteries and chargers. Esp. for the Sony it is very important because the camera eats batteries quickly. I also have a remote trigger for the Canon camera because with long exposure pushing the release button would introduce shake into the picture (but I am using the self timer more often).
My Review of the Mondpalast charger and batteries: Click here (german)
Audio Recorder (Zoom H1)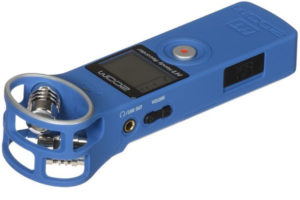 Last but not least for Audio I have recently acquired the Zoom H1 Recorder. I can later sync the external audio with my video. Unfortunately the a5100 does not have a microphone input. I use a cheap lavalier microphone to record my voice. I also bought some cheap deadcats to avoid wind noise when recording outisde. I have a bigger one for the Zoom microphones to record nature sounds and a smaller one for the lavalier microphone.
Audio is important for the quality of my videos and I try to improve it as much as I can. Using an external recorder is also very annoying (I have to turn it on alongside the camera every time), but it is necessary because my cameras are so cheap and don't have the necessary features to make things easier for me.
Please stay tuned for more articles. Here are all the links for the products I use and have in my camera bag. What do you think about my equipment and what do you use? PLEASE COMMENT BELOW!
Links Amazon Germany*:
Backpack: Lowepro Protactic 450 AW
Tripod: Sirui
Gorillapod: Joby
Photo Camera: Canon 6d
Flash: Yongnou 600 EX-RT
Flash Transmitter: Yongnou
Canon Portrait Lens: Canon 50mm 1.8
Video Kamera: Sony a5100
Gimbal: Zhyiun Crane M
Sony Portrait lens: Sony 35mm 1.8
Wideangle for Sony: Samyang 20mm 2.0
Tele for Sony: Sony 55-210 F4.5–6.3
GoPro: Gopro 4 Silver
Air Blower: Giottos Rocket Air Blower
Audio Recorder: Zoom H1
Lavalier Mikrophone: Ubegood
Deadcat for Lavalier: Generic
*Affiliate Links. Please use the links to buy. It is no extra cost for you and I will receive a small kickback from anything you buy helping me finance my reviews. Thank you!
Recommended camera equipment for photo, video & travelling (AMAZON):
Sony a6600 Sony a6400 (cheaper) Sony a6100 (Budget-Option for 4K) Sigma 16mm 1.4 Sony 35mm 1.8 Samyang 12mm 2.0 Feelworld Master MA7 Smaller monitor Rode VideoMicro Rode Wiress Go II Mini Tripod Travel Tripod Small LED-Light Light #1 (powerful) Light #2 (Bi-Color) Softbox for this light Light tent/box DJI Osmo Action GoPro 9 GoPro MAX Invisible Selfie Stick Mavic Mini 2 drone Mavic Air 2
for photo and video:
Fuji XT-4 Fuji Telezoom Entry level camera (Canon)