We went around Cyprus by car in just 7 days and did most of the top hikes. It is very beautiful in springtime because everything is green and all the flowers blossom. Maybe this small guide is interesting for you if you are planning a self-guided trip to Cyprus. We don't like to book through a travel agency because then we are not free to do what we want. One big surprise for me was that I actually liked the northern part ("occupied" by Turkey) more. Read on to see why, our itinerary and the hikes we did.
YouTube-Video
Tips and recommendations
Hiking and swimming in Cyprus
Most tourists visit Cyprus because of the beautiful beaches. In April the water was still cold but with our neoprene suites it was ok to swim.
Cyprus is also an excellent hiking destination. We did lots of amazing hikes at the coasts and also in the Troodos mountains. We liked that not a single hike was like the other.
You can actually do skiing in the Troodos mountains in winter.
We managed to do almost all top hikes from the Rother hiking book: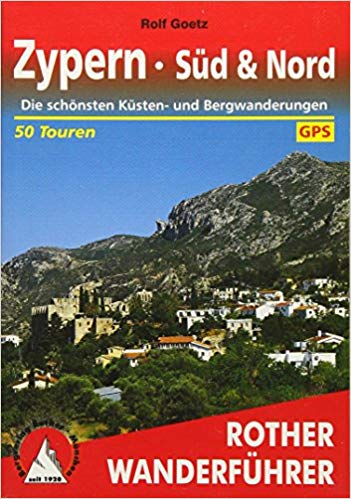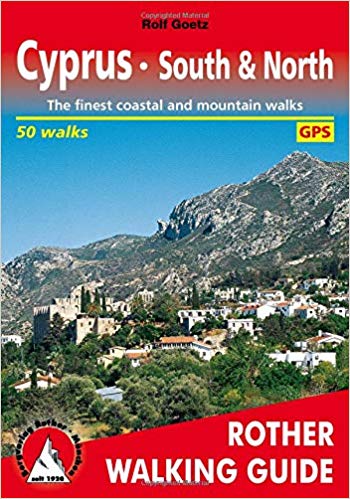 I recommend you to buy this hiking guide, it was very useful for us. If you buy it from the following links you can support this blog without additional costs for you (I receive a small kickback from anything you buy and invest it in my camera gear):
Buy Rother Wanderführer (amazon.de)
Buy Rother Walking Guide (amazon.co.uk)
Buy Rother Walking Guide (amazon.fr)
Buy Rother Walking Guide (amazon.com)
Car Rental
We landed on Larnaca airport where we rented a car. It is in the south of Cyprus which belongs to the EU and the north is the "occupied" part (Turkey). (Officially all of Cyprus belongs to the EU because the north is not accepted to be a province of Turkey by all other countries.) Normally the rental companies don't allow to bring the car over the border into the north.
Exceptions are Petsas and Stevens. We used Stevens because it was cheaper. The checkout was more cumbersome because they don't have an office at the airport so you have to meet somebody and give him the money. Then his colleague brings the car and you have to leave quickly because the space in front of the airport is just for drop-off and pick-up (not so easy when you are just getting used to drive on the left side). If you want to avoid these troubles you could use Petsas.
When we went over the border in Nicosia we had to buy an additional insurance for 3 days which was 20 Euros (2019). The annoying part was that we could not stop at the insurance booth which was right before the passport control. Instead we had to park the car and walk back by foot. Other than that it was no problem.
Driving in Cyprus is on the left side. This is not easy and needs some getting used to. Driving left is because it was a British colony for some time. The main problem for us was that we tended to go too much to the left of the road, I don't know why. Anyways, because of the higher risk of an accident it was good that the insurance of Stevens had everything covered (except for the tires).
Currency
Southern (Greek) Cyprus uses the Euro, the north uses Turkish Lira. But you can also pay with Euros in the north.
I was surprised when I paid with Euros in the supermarket that they gave me back the change in Lira. They did not accept Euro coins, just paper money.
The exchange rate was ok (around 6) so I did not bother and was happy to have Turkish money in my pocket. Actually if you pay at museums it is better to have Liras because with Euros the price is usually rounded up.
I think it is very common for people to pay with Euros in Norther Cyprus, so no problem with that at all.
7 day Itinerary
Overview
Here you can see a map of our trip.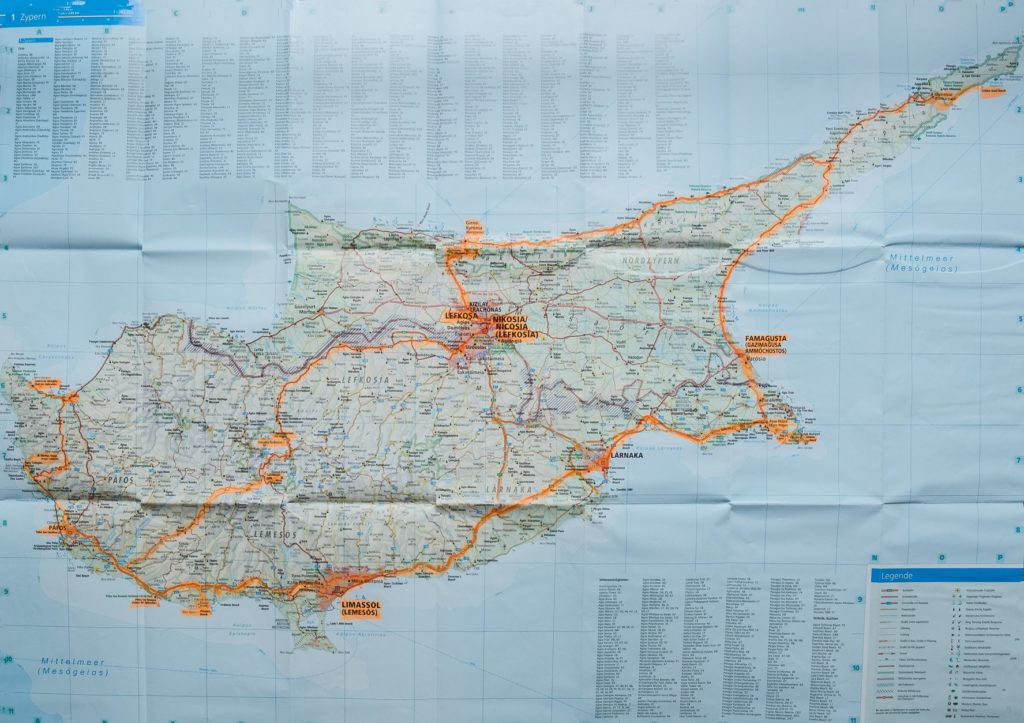 We landed in Larnaca and went to the west first (Limassol). Main reason for this was that if we would have gone east first we would have to go over the border soon (at Famagusta). It was better to get used to driving on the left in the Greek part we thought. In the north if something happens we would not have support from the rental company to bring the car back across the border.
Day 1: Flamingo Salt Lake, Limassol, Hike to Cape Aspro (sleep in Paphos)
Day 2: Tombs of the Kings, Aphrodite's rock, Avakas Gorge (sleep in Polis)
Day 3: Aphrodite Trail (sleep in Pera Pedi / Troodos)
Day 4: Caledonia Waterfall, Artemis Trail, Barn Roof Church Agios Nikolaos tis Stegis (sleep in Nicosia)
Day 5: Nicosia, St. Hilarion Castle, Kyrenia/Girne
Day 6: Bellapais, Karpas Peninsula (Golden Beach), Famagusta (sleep in Agia Napa)
Day 7: Hike to Cape Greco (sleep in Larnaca)
Day 1
The first thing after we arrived was to visit the salt lake and the mosque right next to the airport. It is famous for the flamingos.
Next we went to Limassol. I would not visit it again because there is not much to see (except for a fortress and a pier). Many British tourists there, interesting to see how they dress.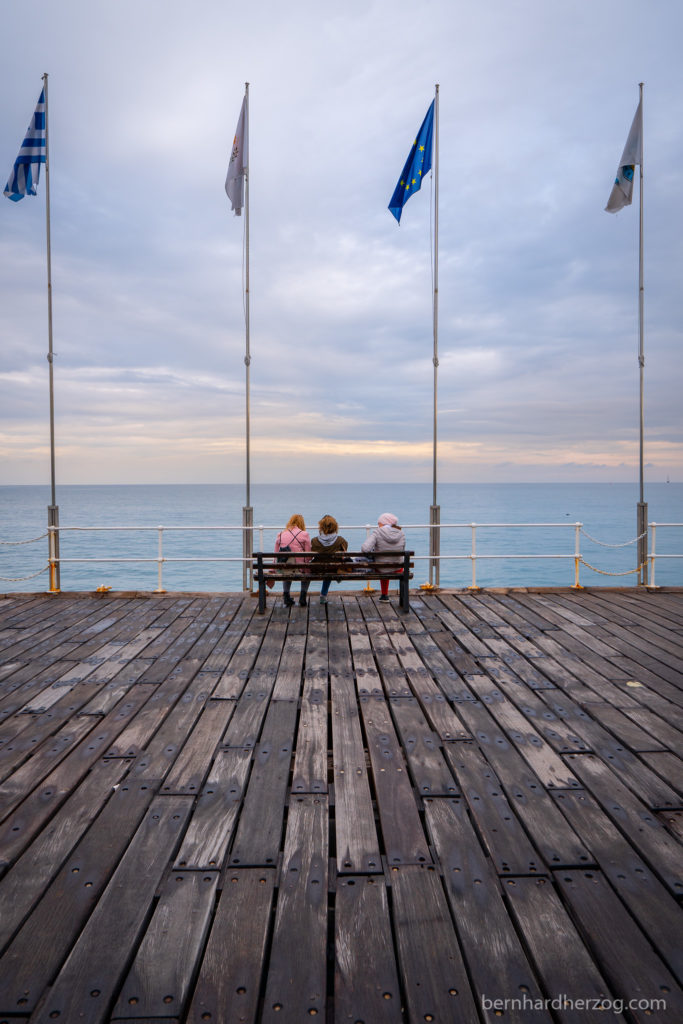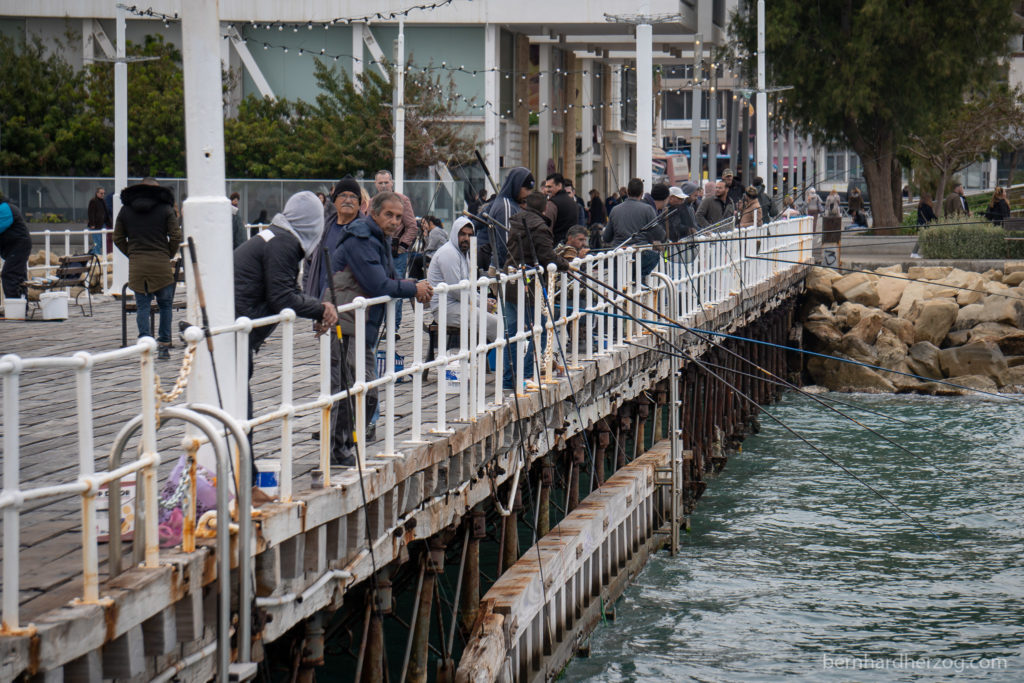 Driving to the west was very comfortable because it is mostly a motorway. There are a lot of Lidl shops along the way where you can stock up on food for cheap.
Our first hike was at Cape Aspro near Pissouri (you can stay there for the night if you want). Many nice Papantoniou supermarkets in the west BTW.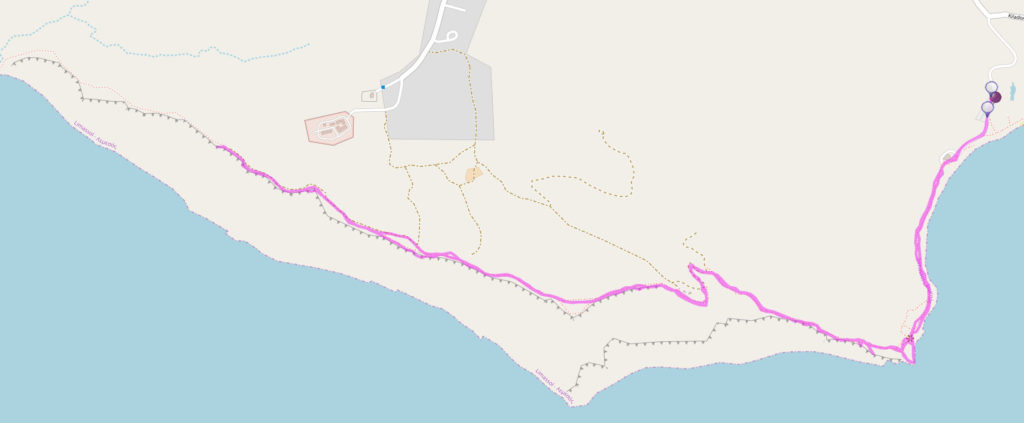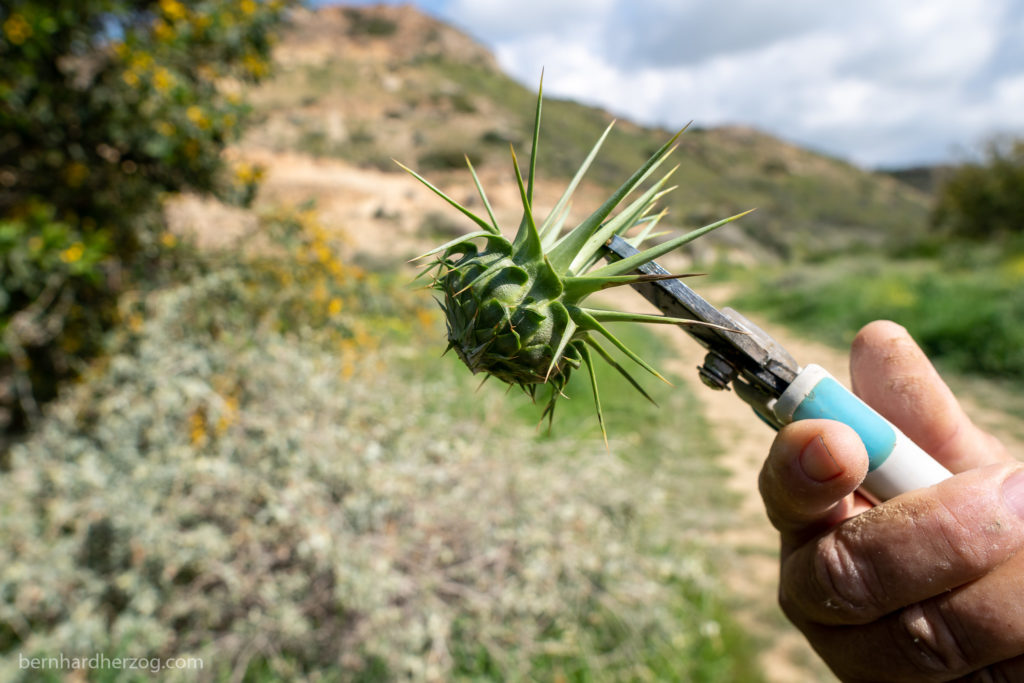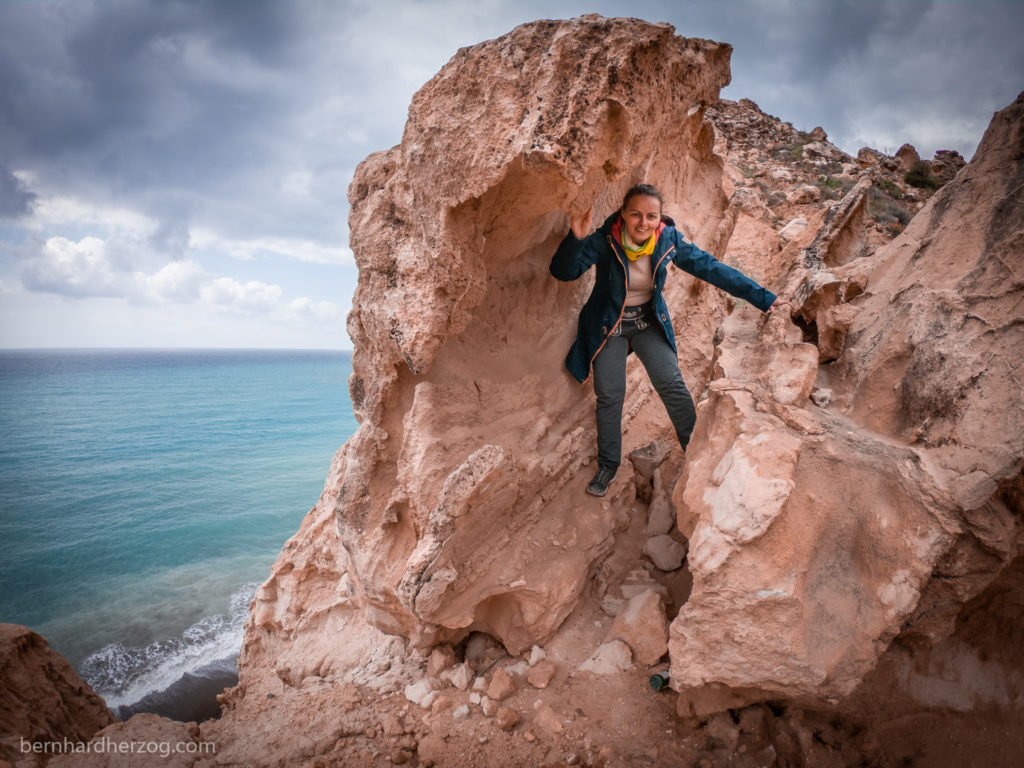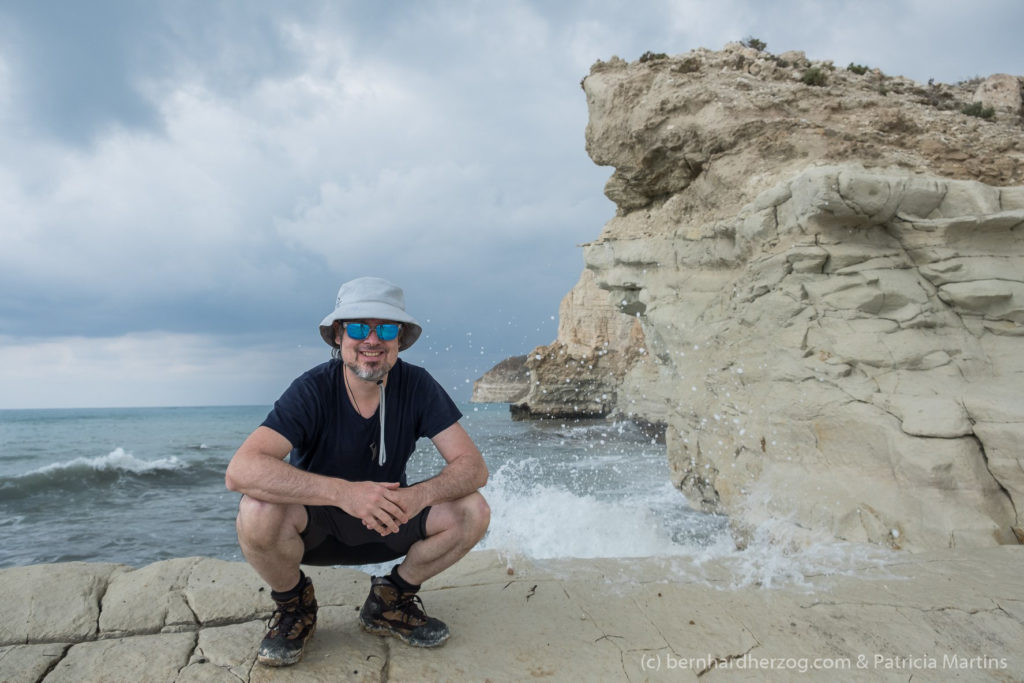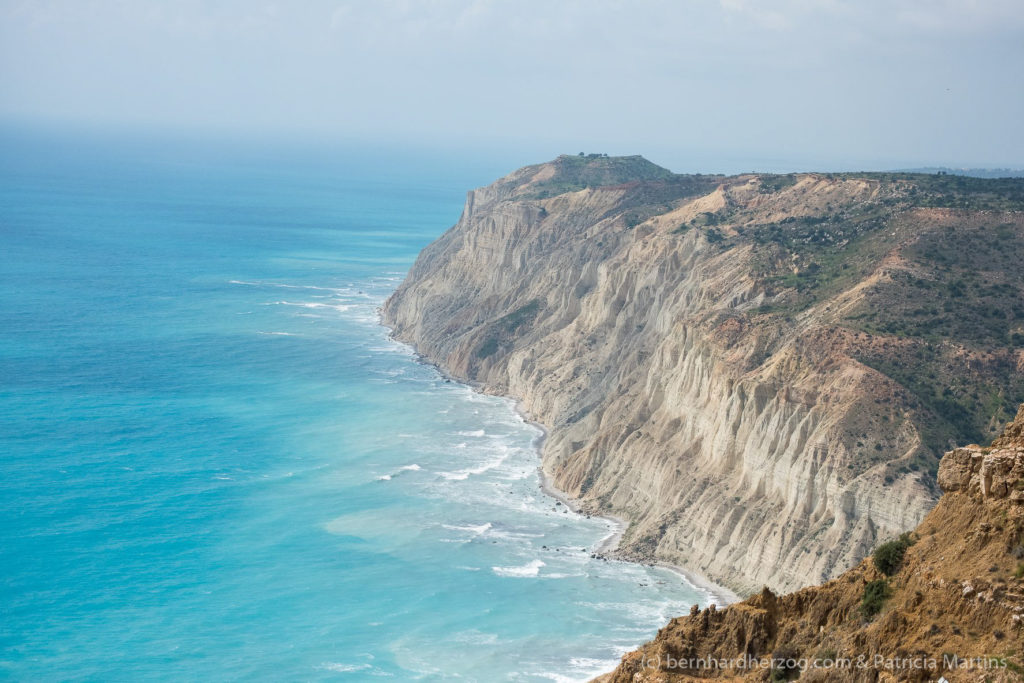 For the night we stayed in Paphos on the west coast of Cyprus.
Our accommodation: AirBNB (https://www.airbnb.com/rooms/18172844, not available right now)
Day 2
In Paphos we visited the Tombs of the Kings. In Paphos is also an archaeological site with famous mosaics and a castle but because of the tight schedule (and the traffic in the city) we skipped it.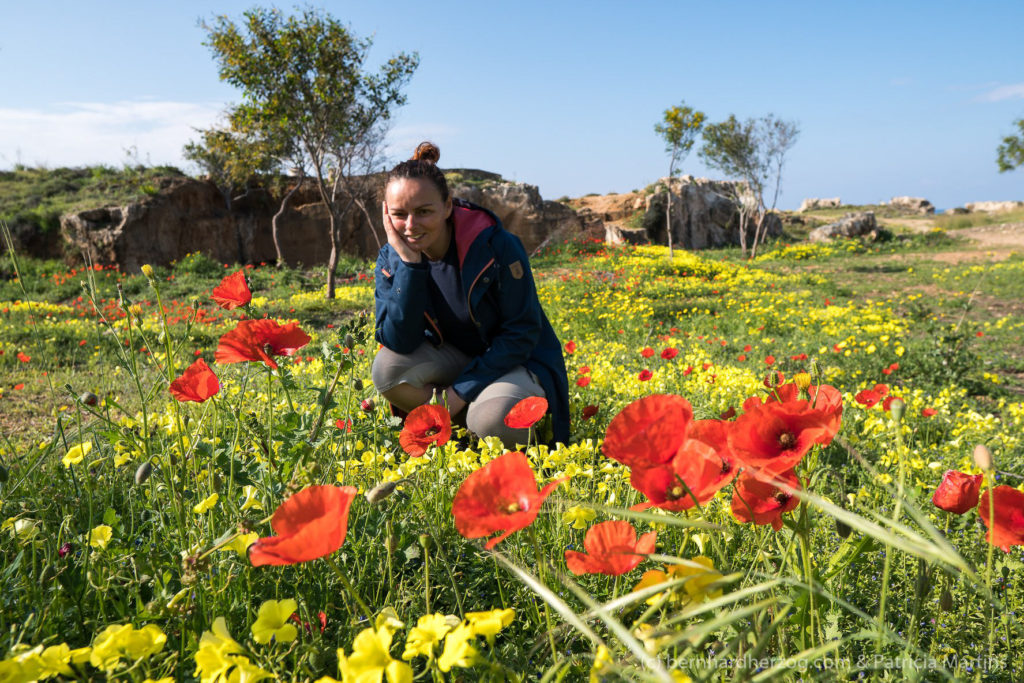 Near this hike to the west is Aphrodite's rock, the place where Aphrodite is said to have come out of the ocean.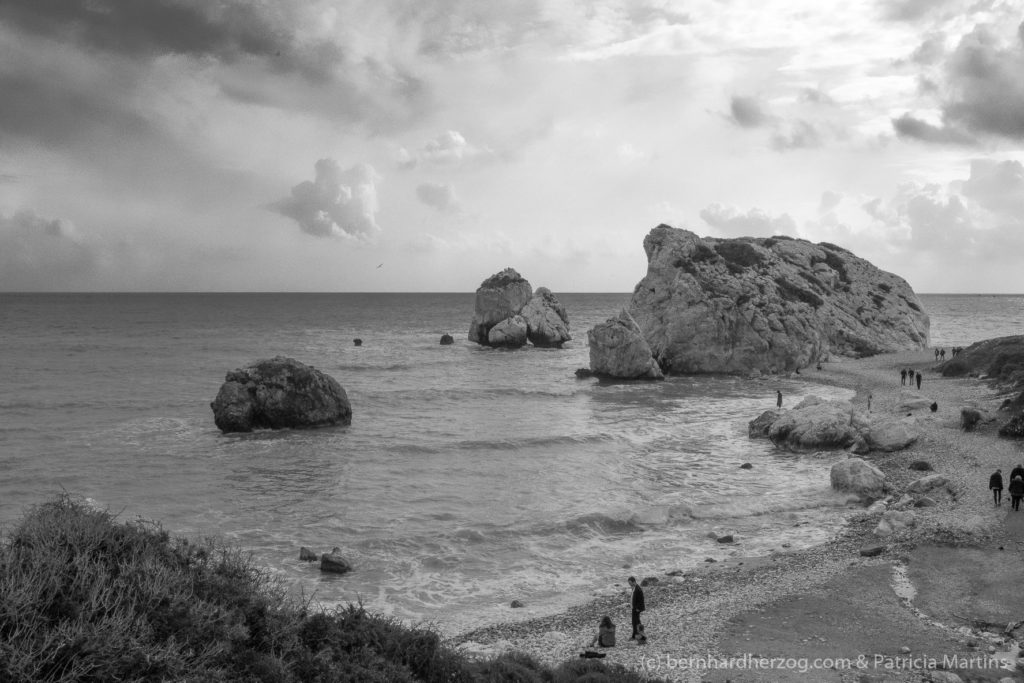 Next hike was in the Avakas Gorge. To go there you have to drive a little bit on a dirt road. Usually car rental companies don't allow their cars to be taken on those roads so better drive slowly because of the many potholes (we did not hahaha).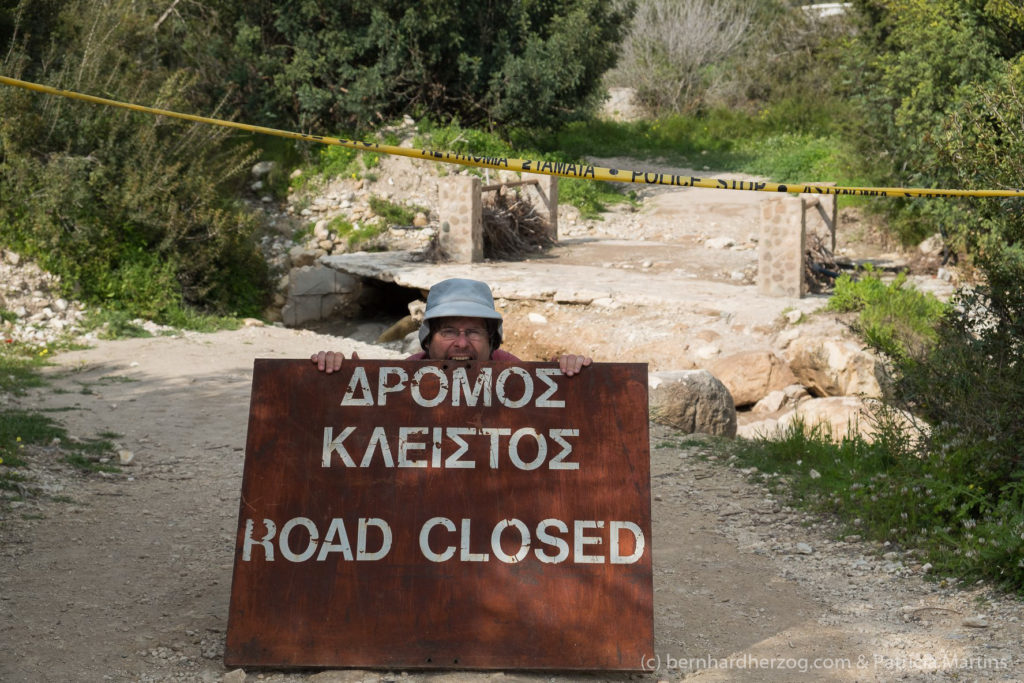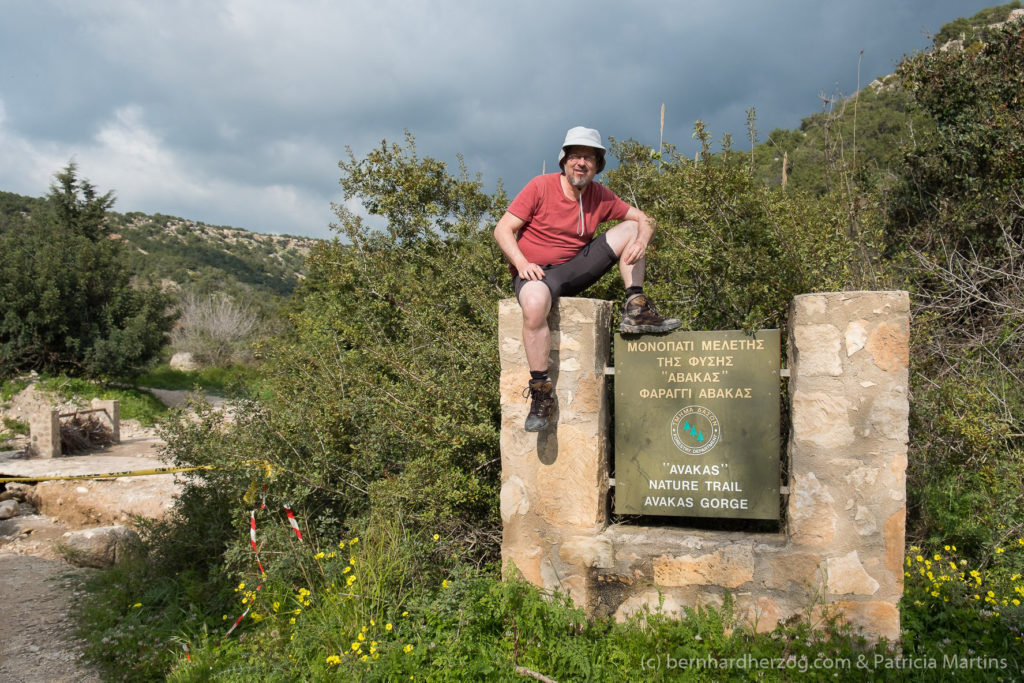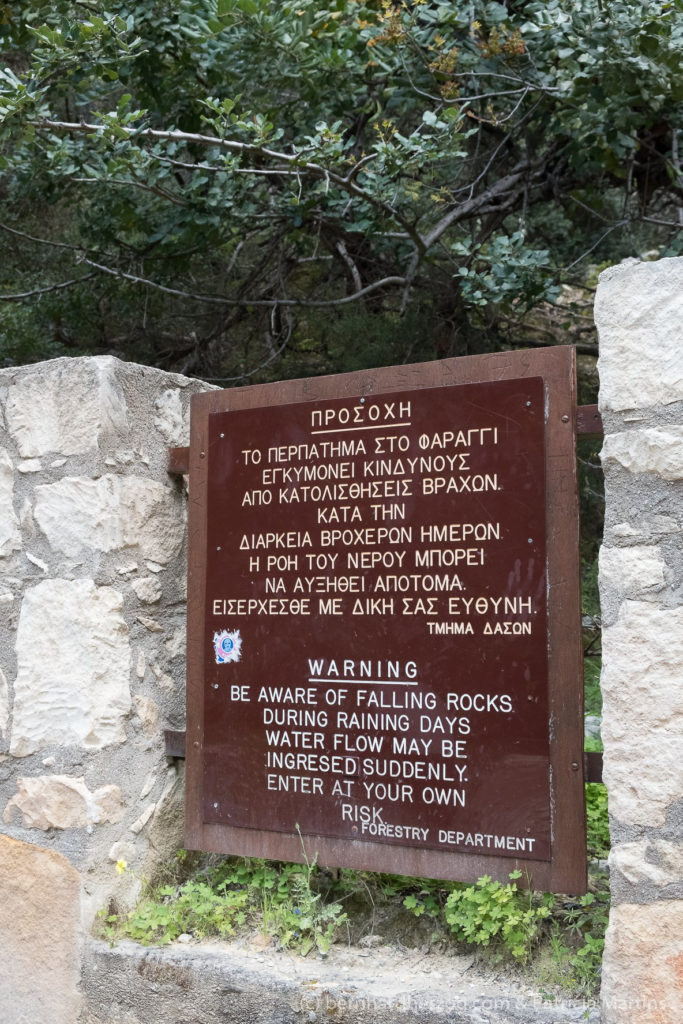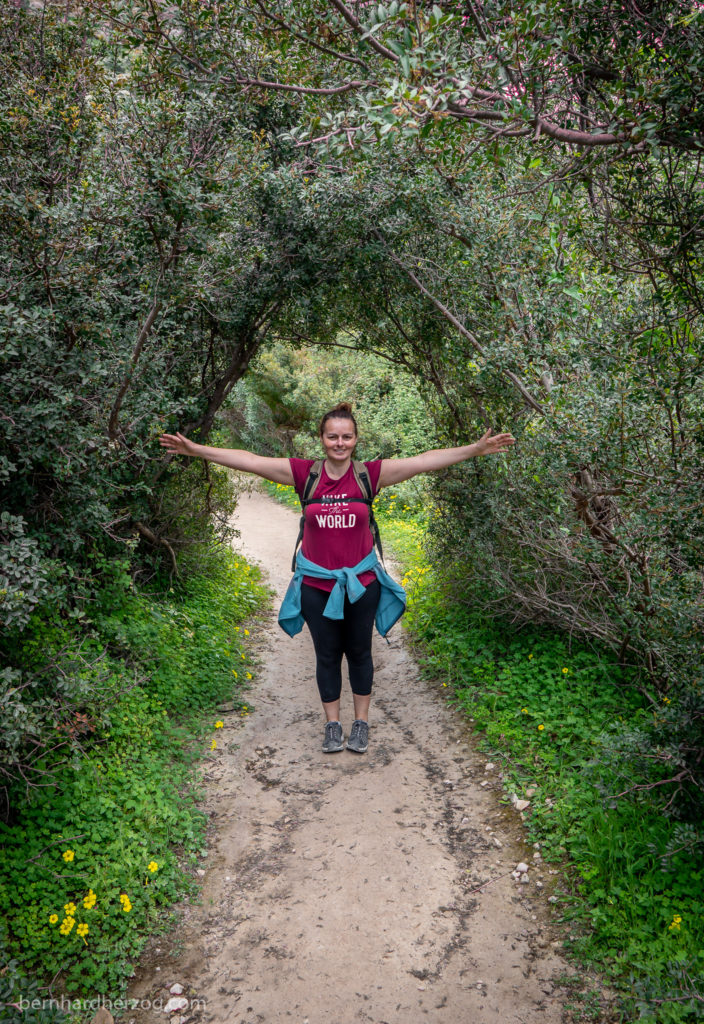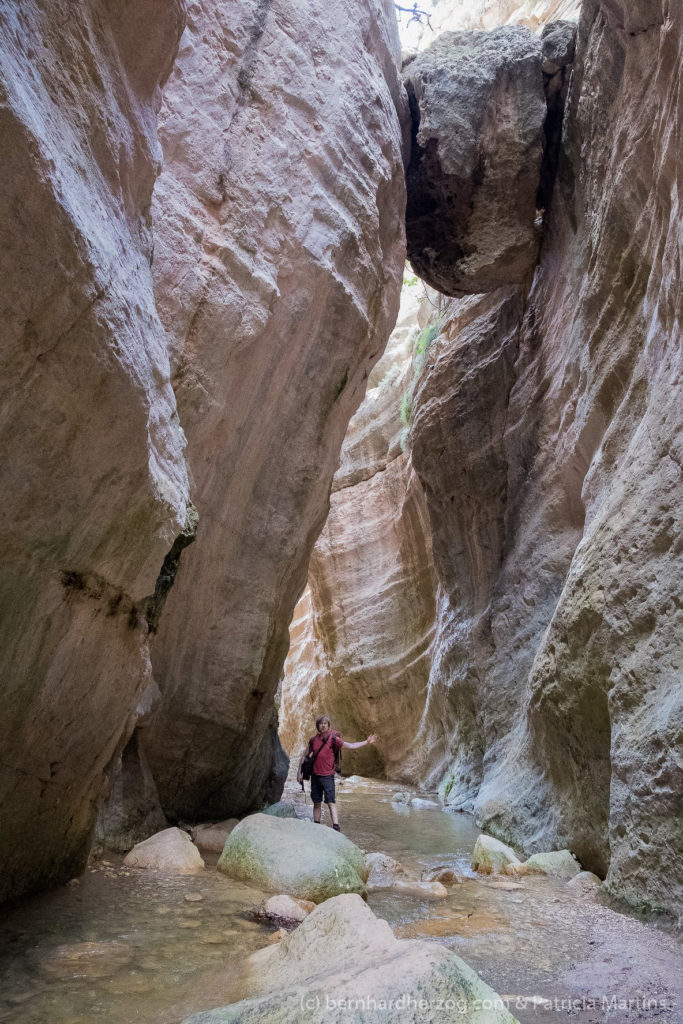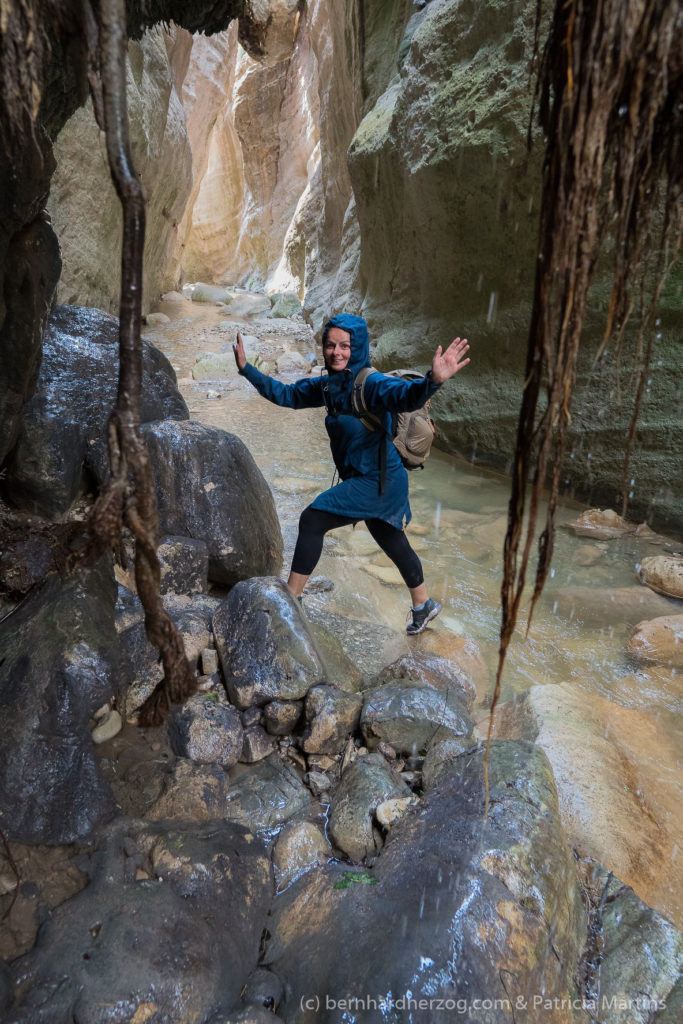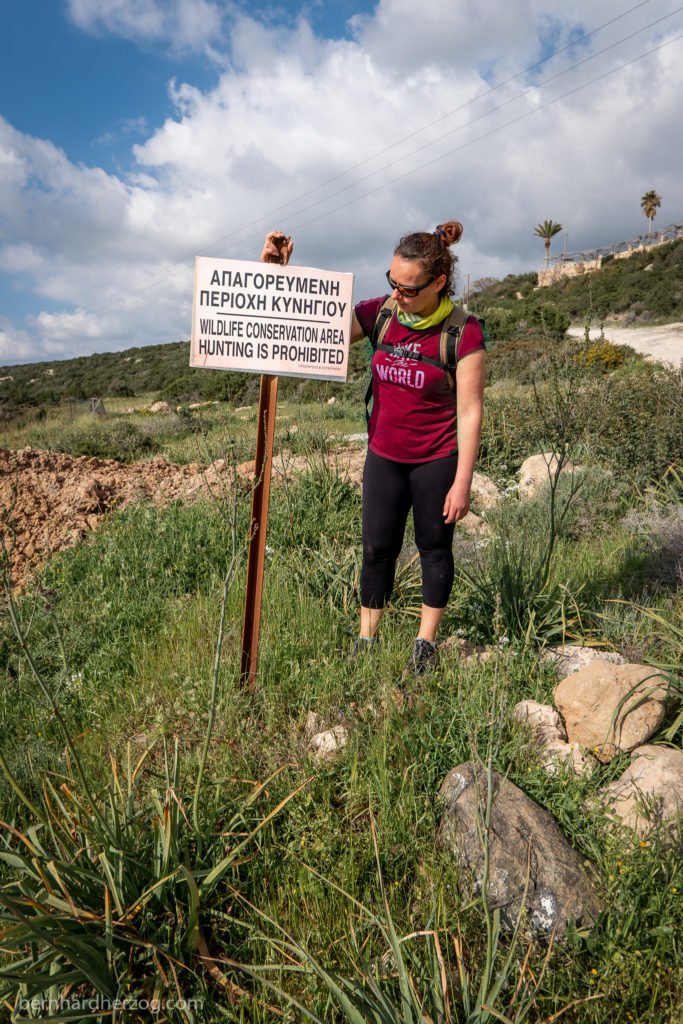 Near the gorge there is also a more or less nice beach (White River Beach).
For the night we stayed in Polis on the (north-)eastern coast because we wanted to do the Aphrodite Trail the next day.
Our accommodation: AlkioNest / booking.com (recommended – nice Meze place on the other side of the road)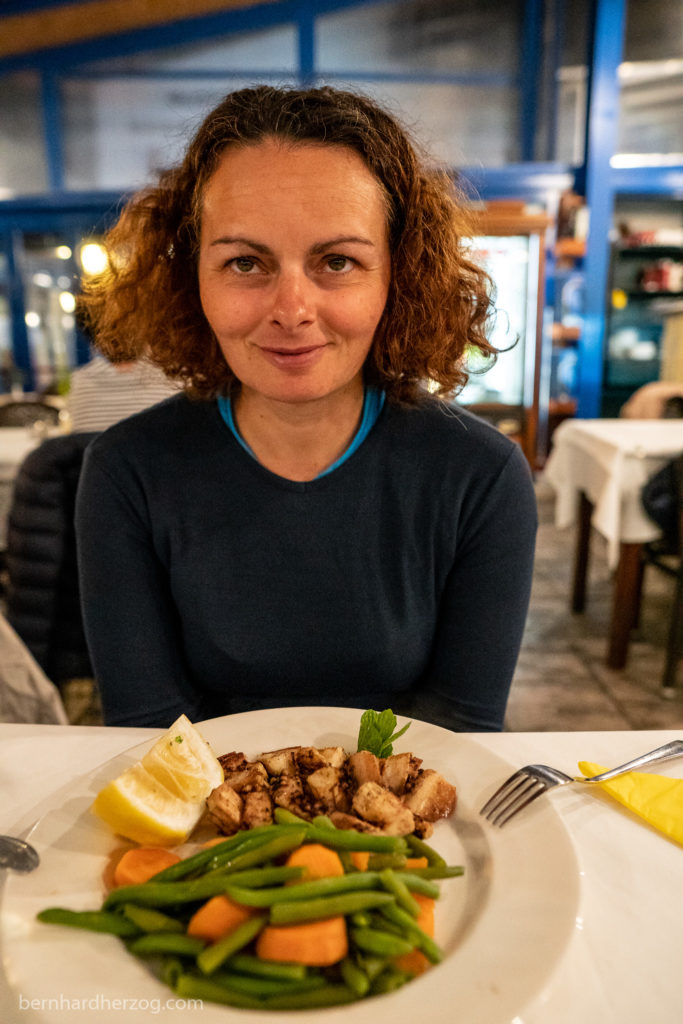 Day 3
On the next day wed did the Adonis Path / Aphrodite Trail. A beautiful hike, but more tourists. In summer they will also ride on donkeys. Note that it is not allowed to bath (or shower) in the Baths of Aphrodite.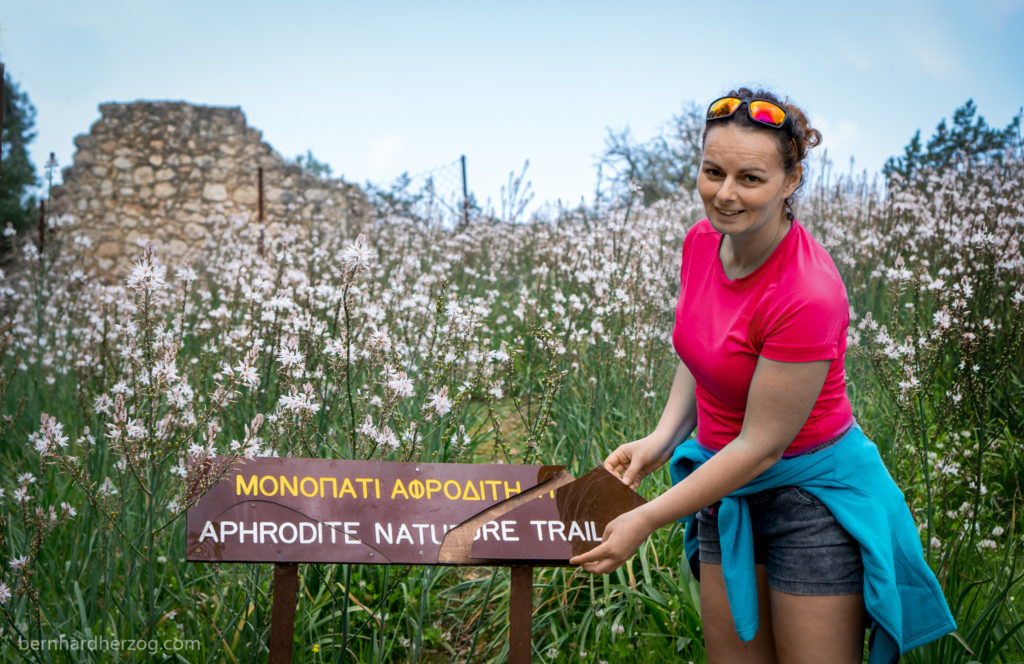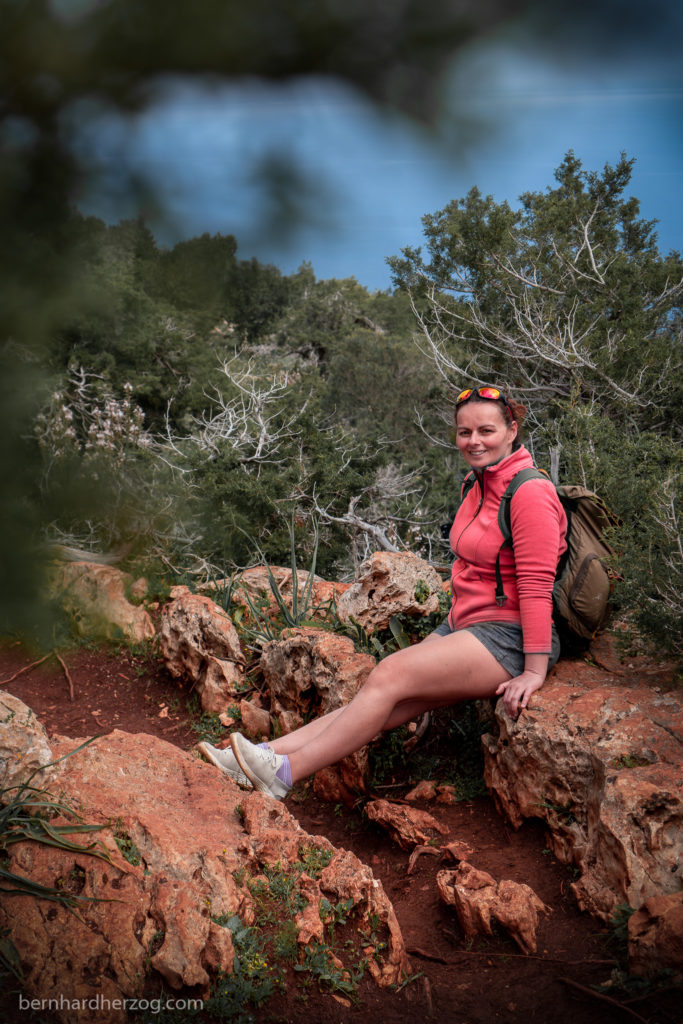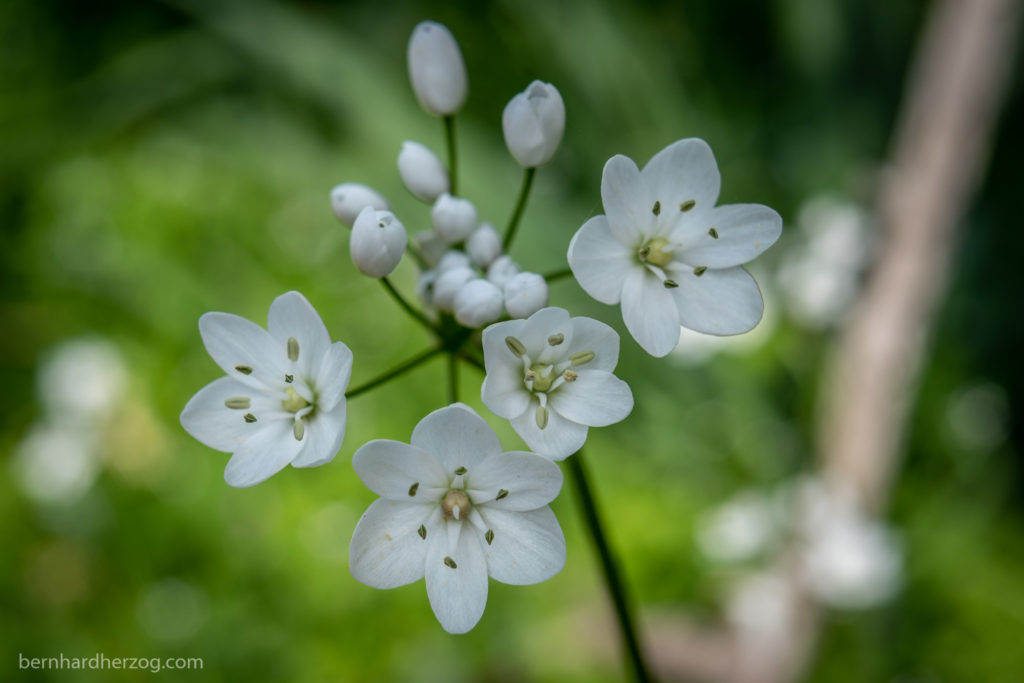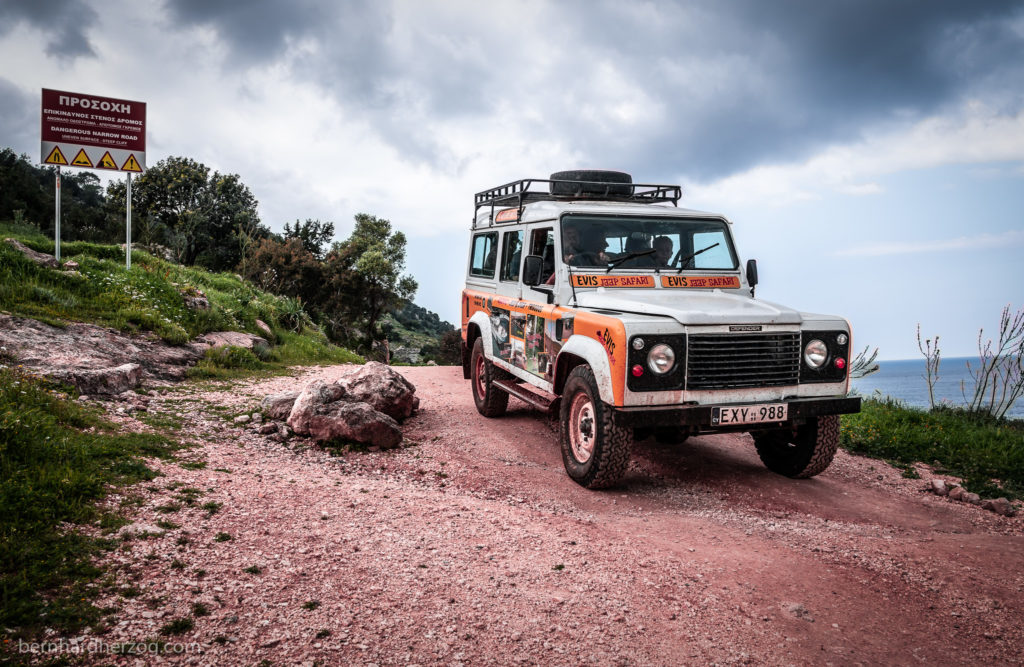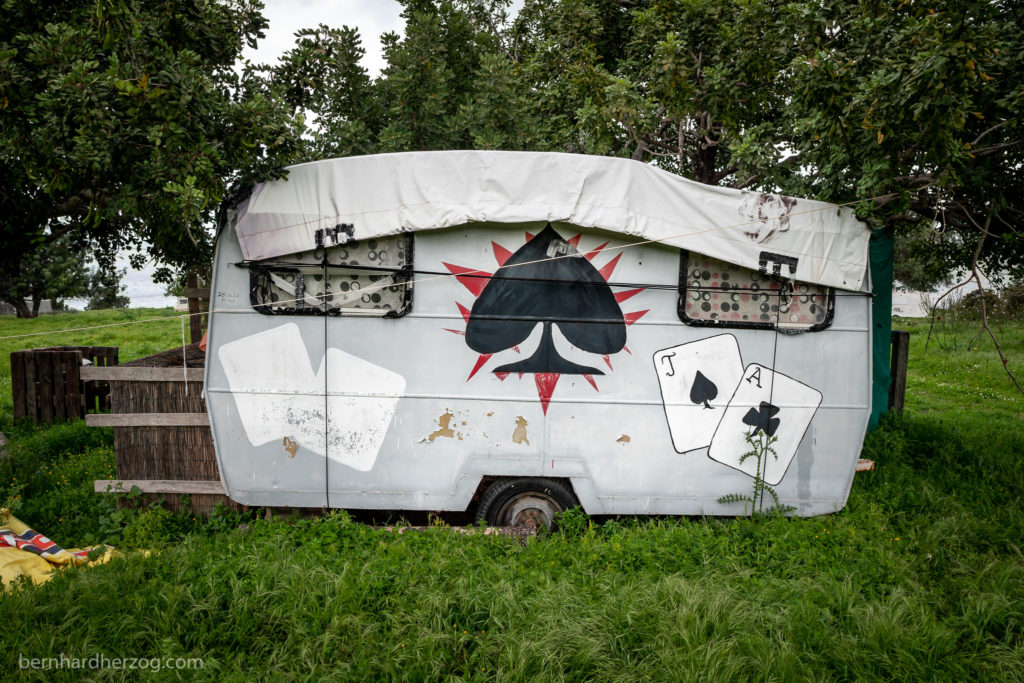 After finishing the hike we headed for the Troodos mountains and stayed in Pera Pedi for the night because it was near the famous Caledonia waterfall.
To go to Troodos it is better to go back to Pafos first because there is no direct connection from Polis to the mountains.
Our accommodation: AirBNB (HIGHLY highly highly … recommended, best one in Cyprus)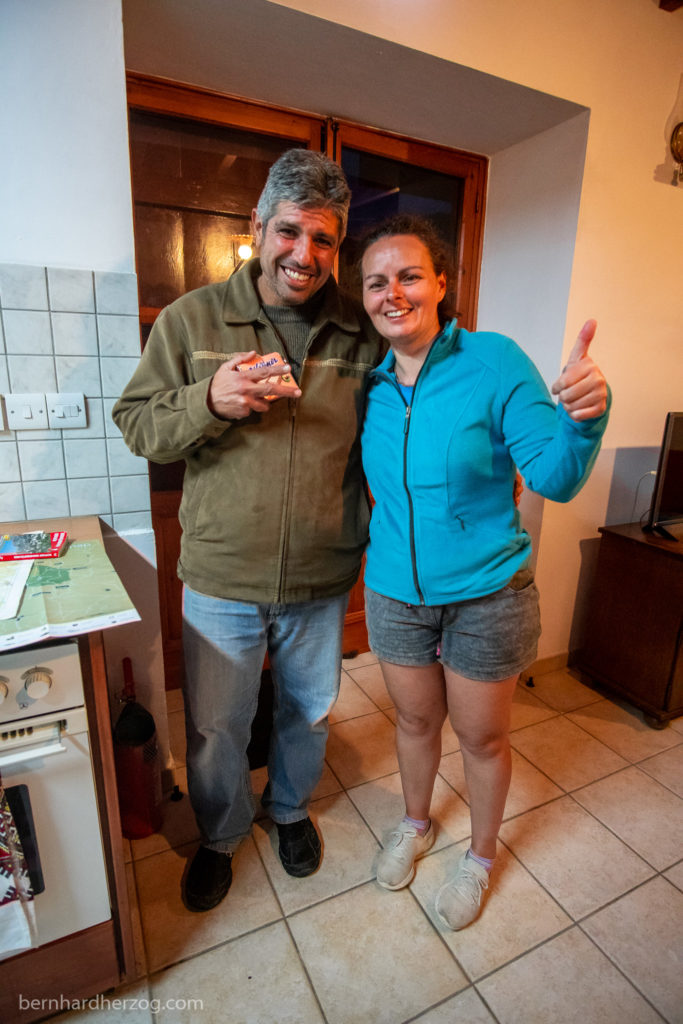 Day 4
On the next day we visited the Caledonia Waterfall.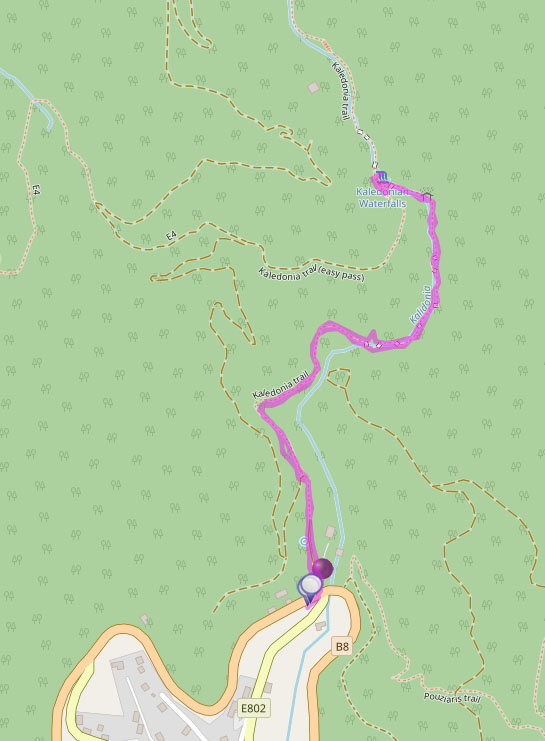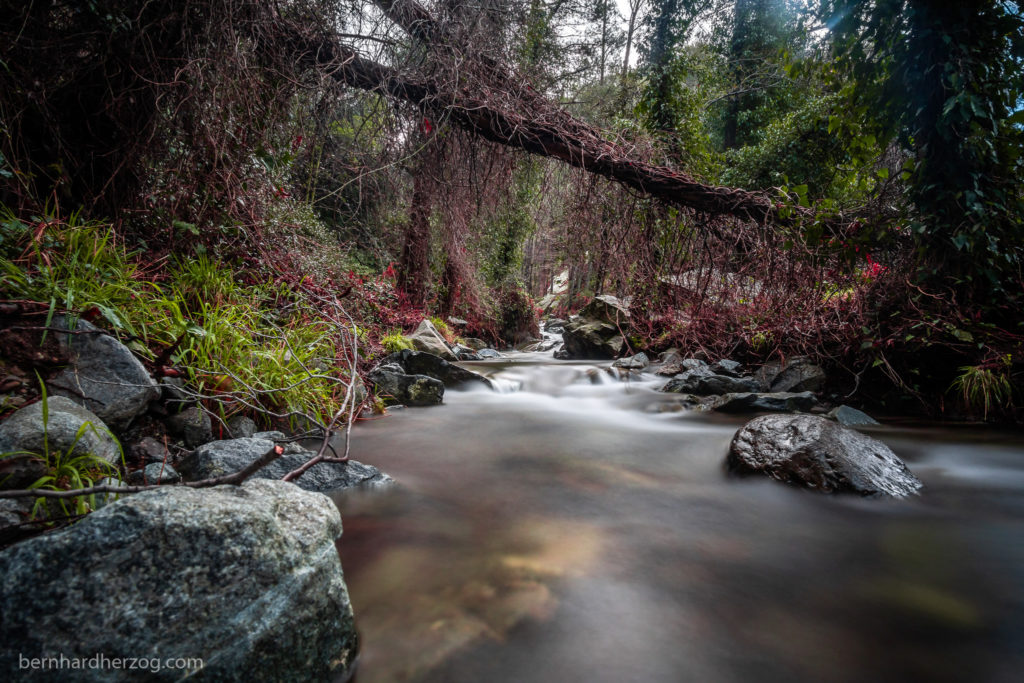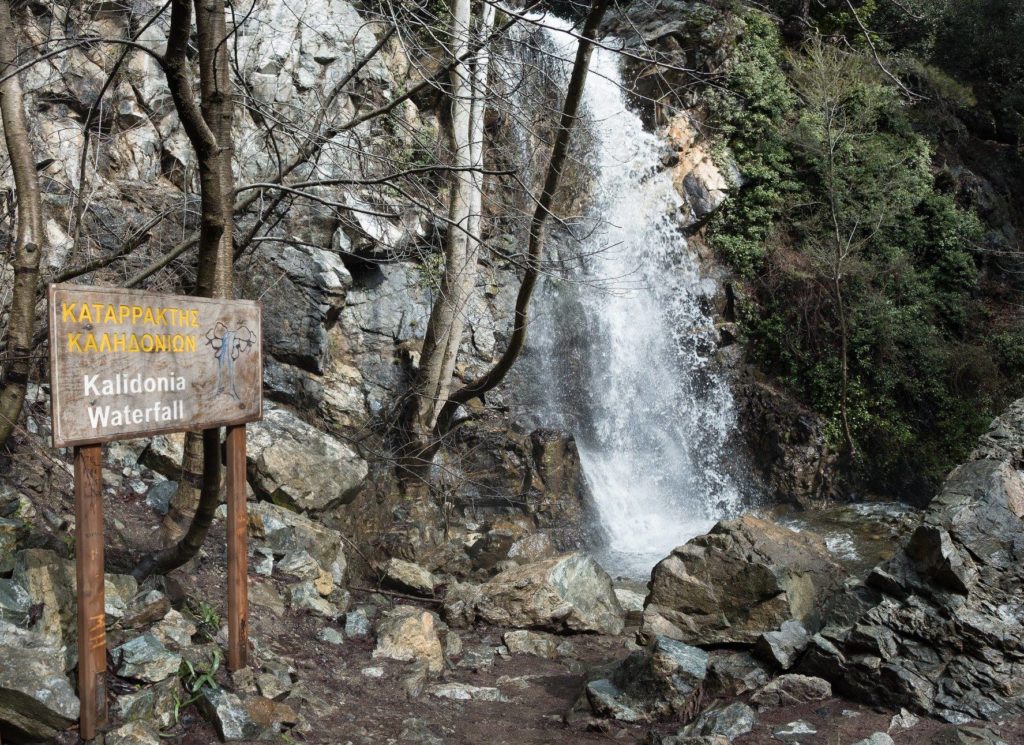 The hike is beautiful but for us it was not so special because we are used to these kind of hikes from Austria. Our host said it is the most beautiful hike in all of Cyprus. For us the coast was better because we don't have that in Austria.
But what is special that we were just swimming at the beach and now we were in a ski ressort with snow.
We wanted to do the Artemis Trail around Mount Olymp but in April there was still too much snow and it was cold. Because of the weather there was no view and without a view the hike did not make much sense.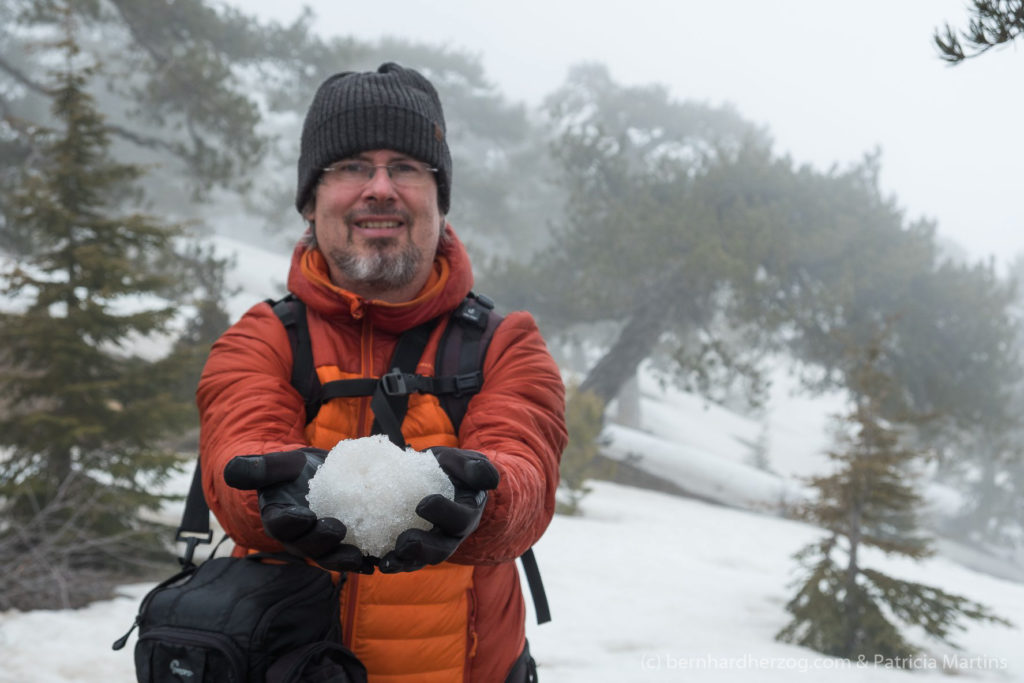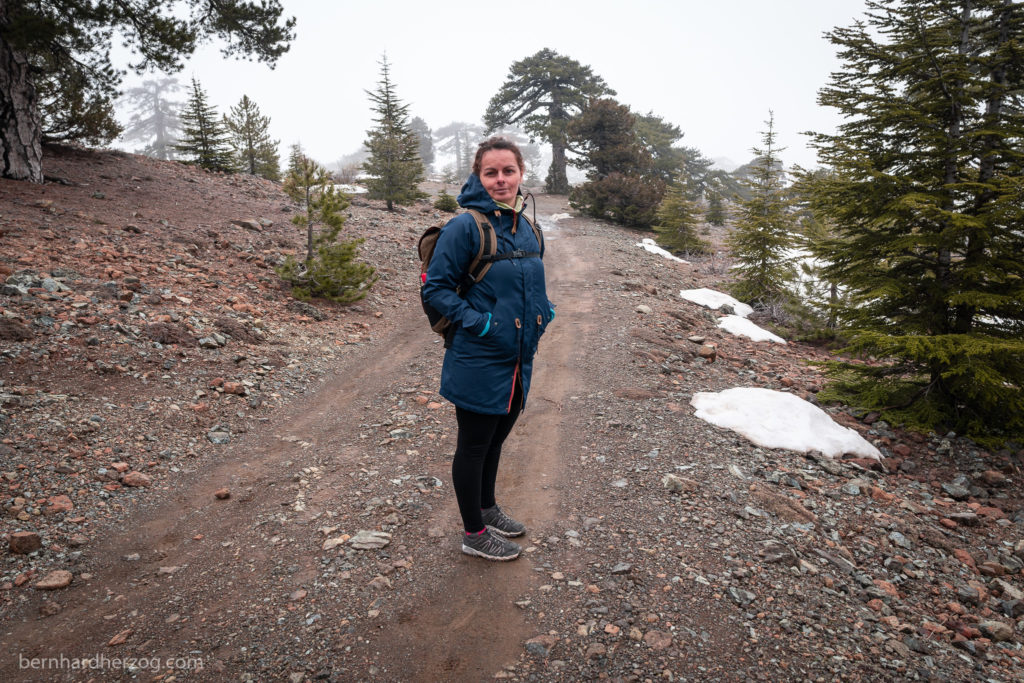 We headed to Nicosia. On the way we visited one of the famous barn roof churches.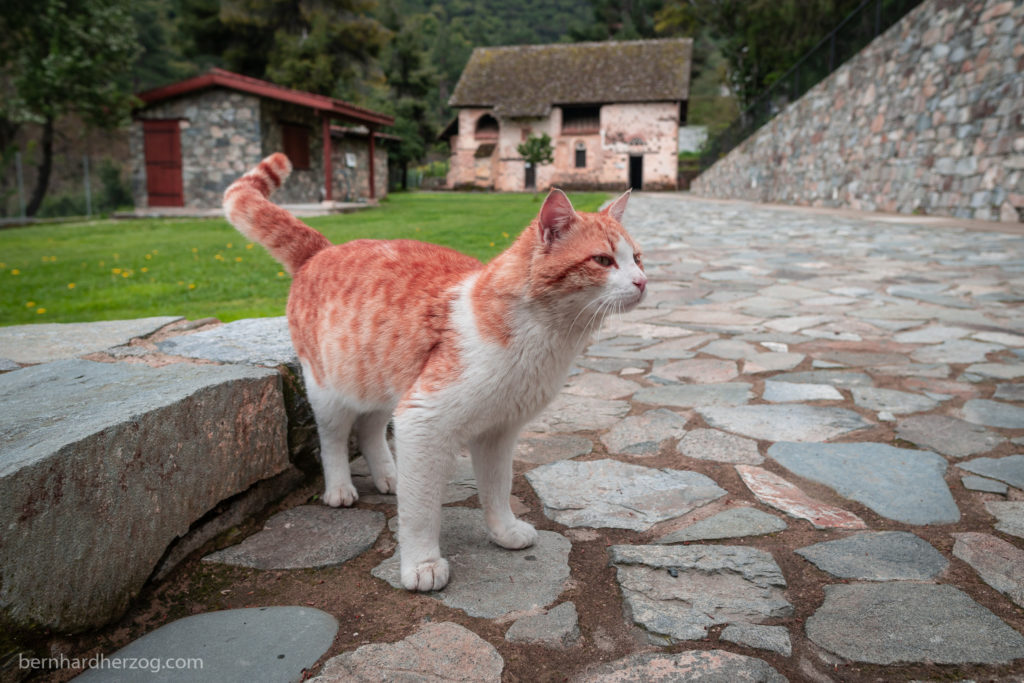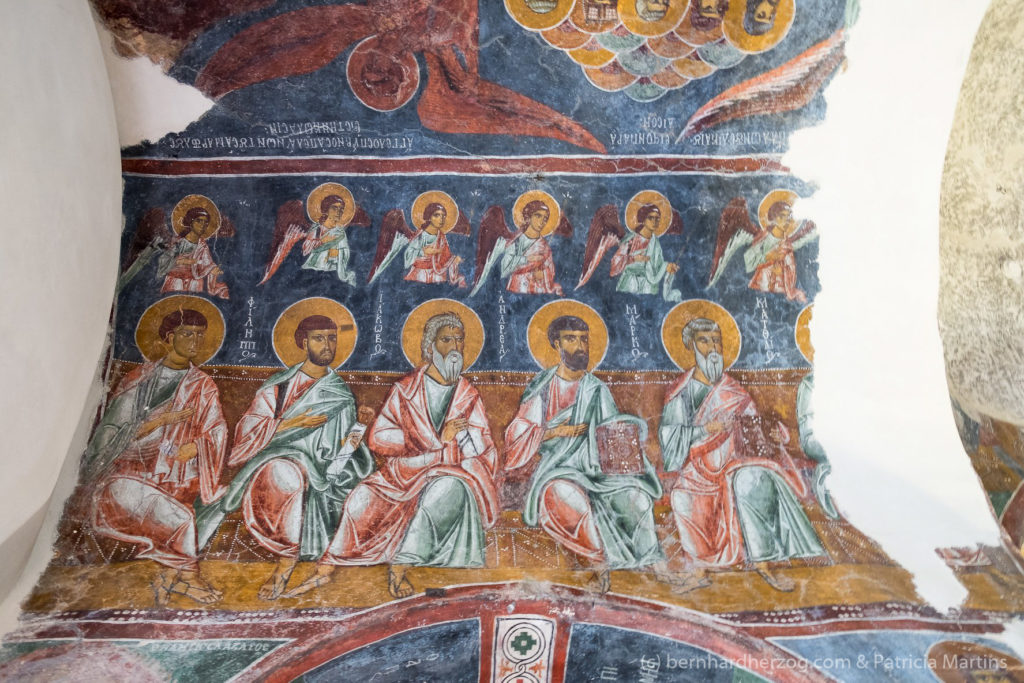 In the evening we arrived in the border city Nicosia, the last divided capital of Europe.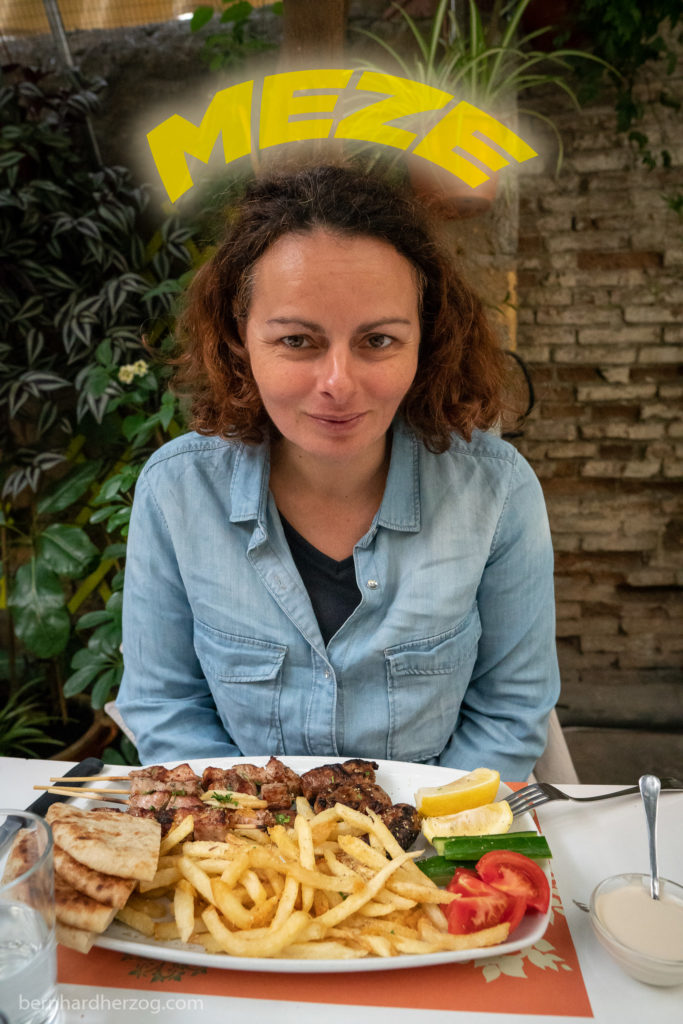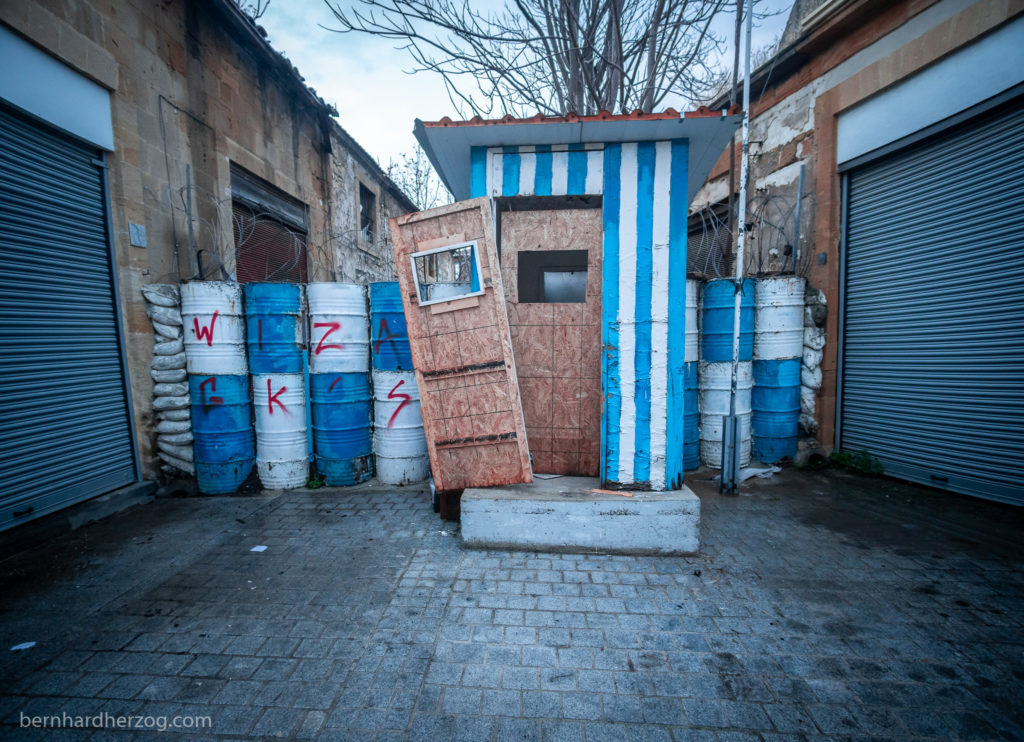 Our Accommodation: Kipros / booking.com (not recommended but central)
Day 5
The next day we visited Nicosia.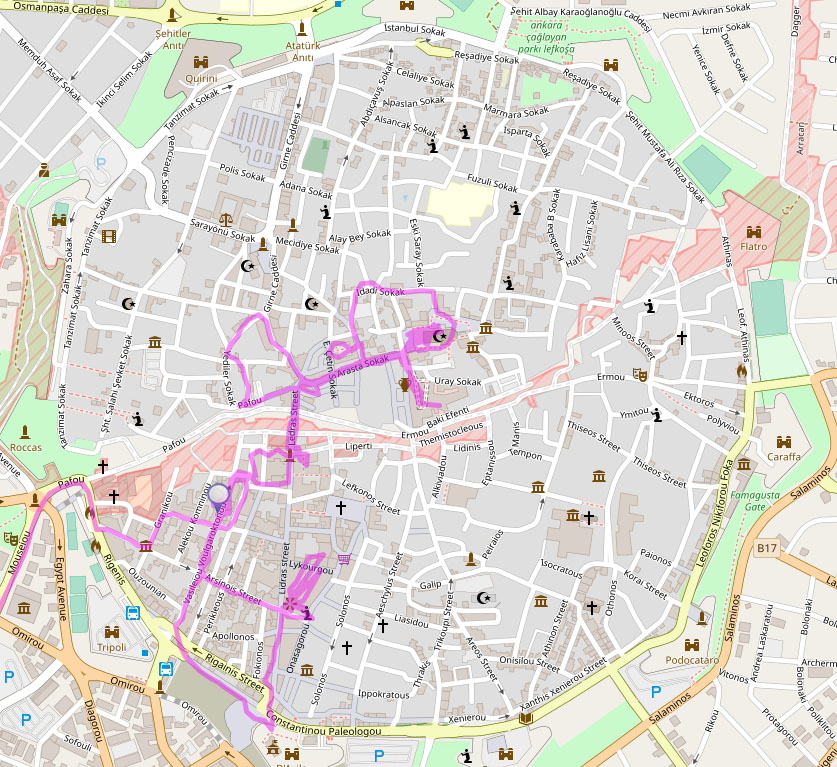 Pictures from the southern part (Greece/EU):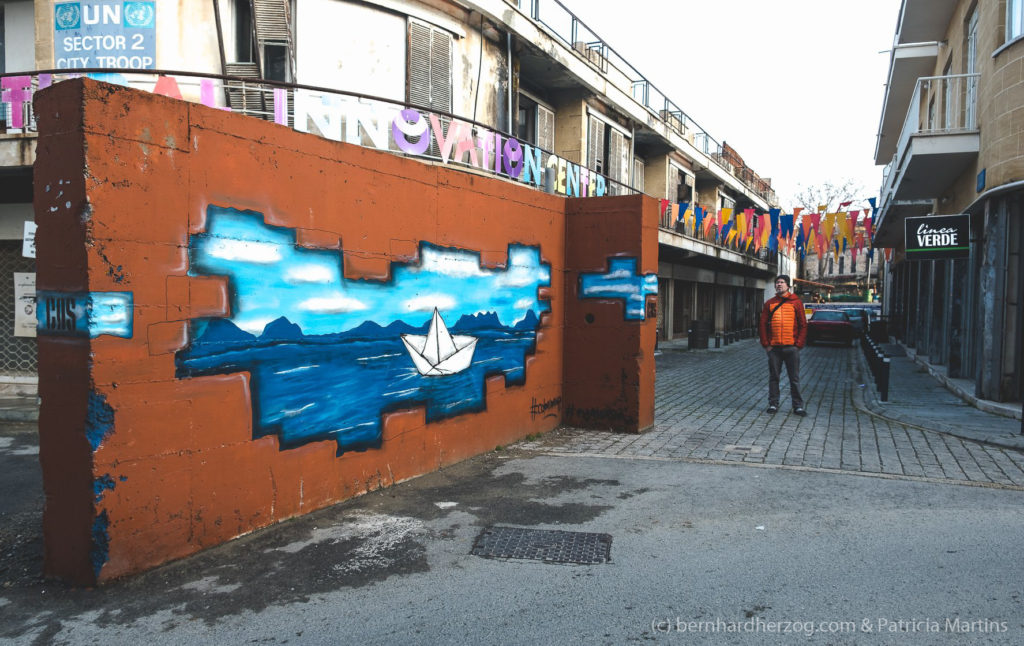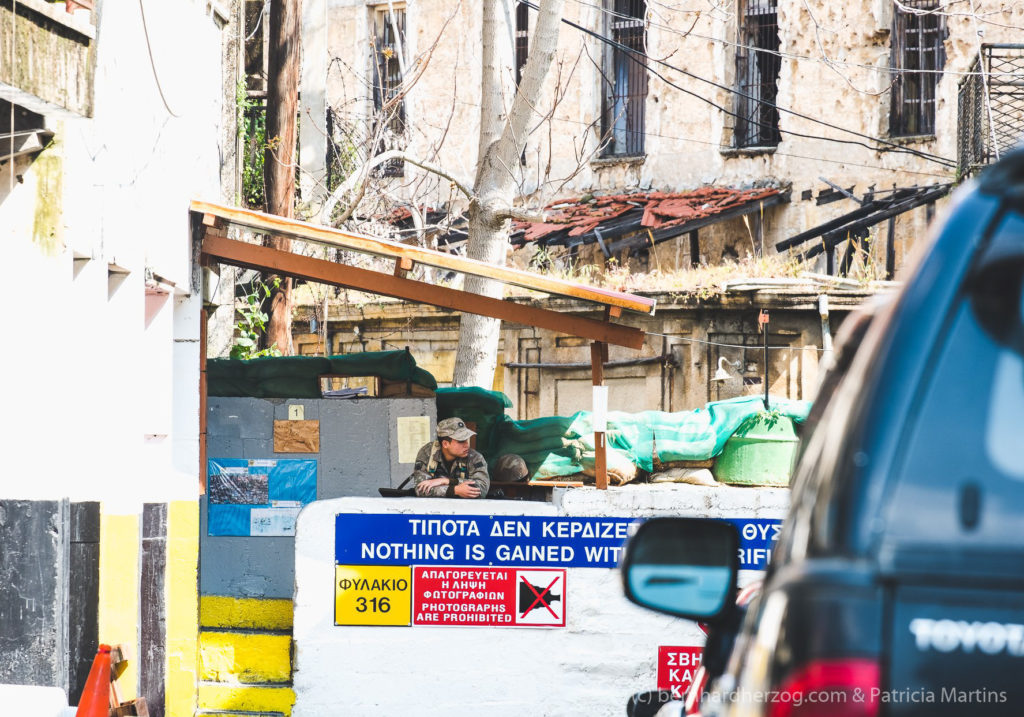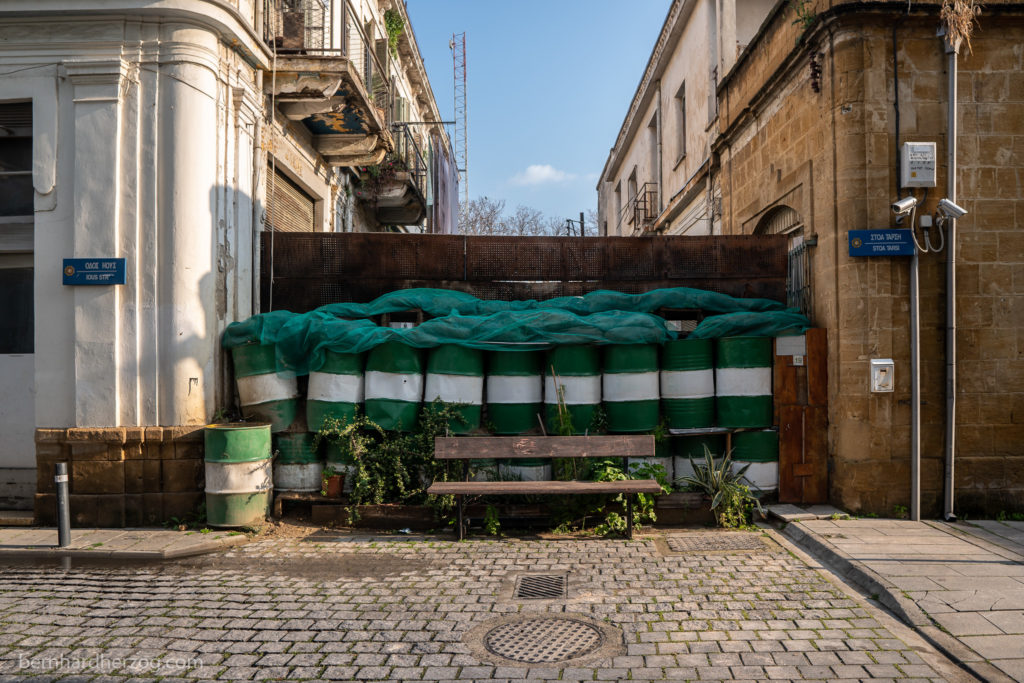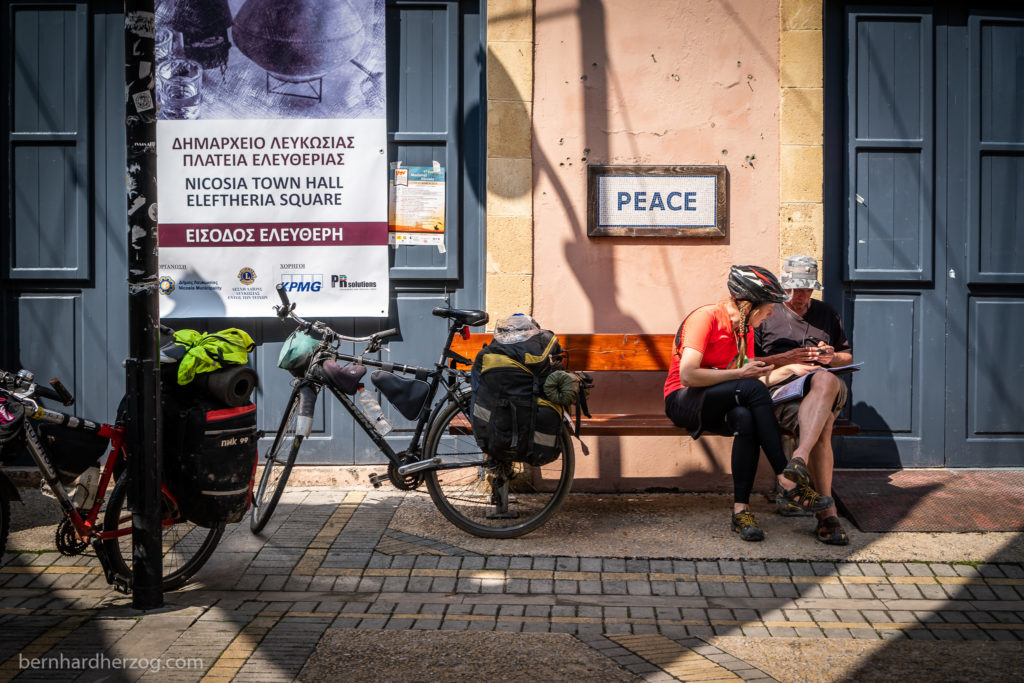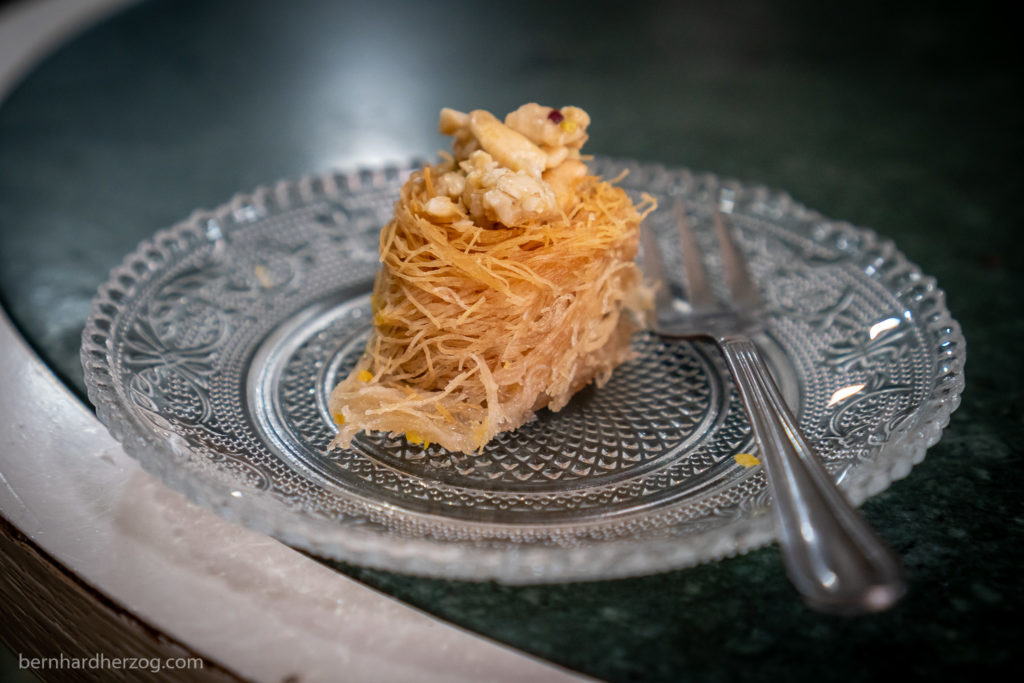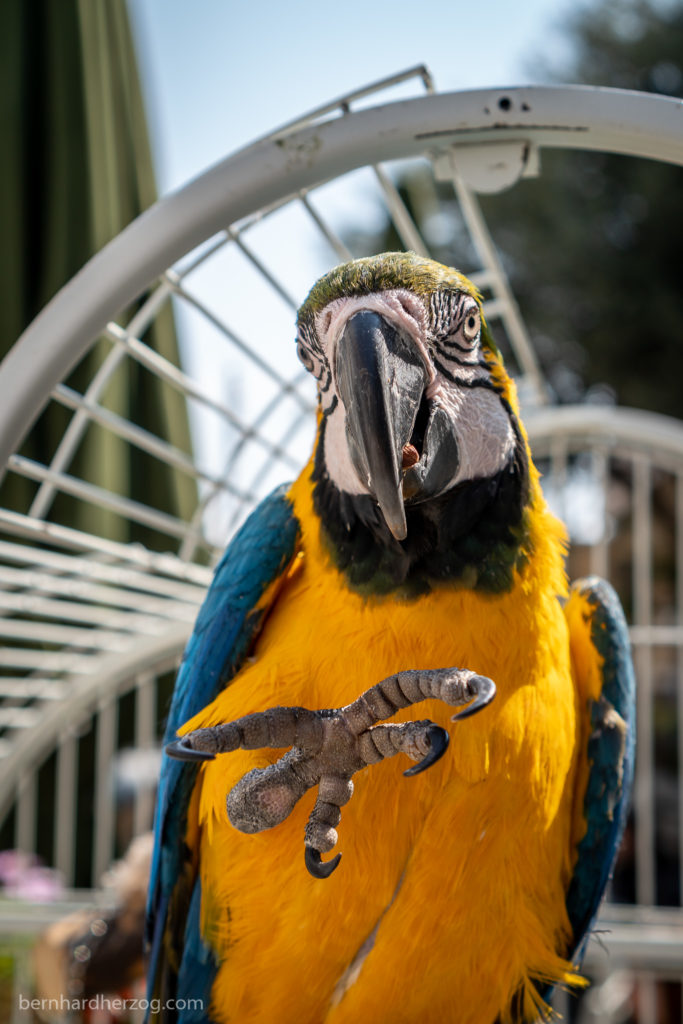 Pictures from the north/Turkish part (we went over the border by foot):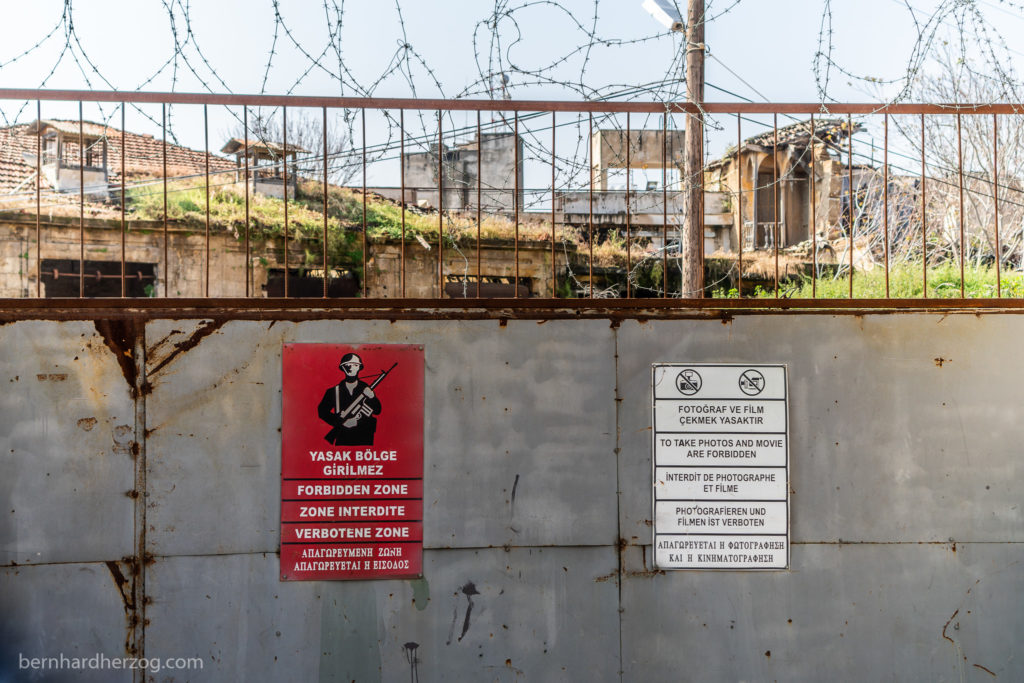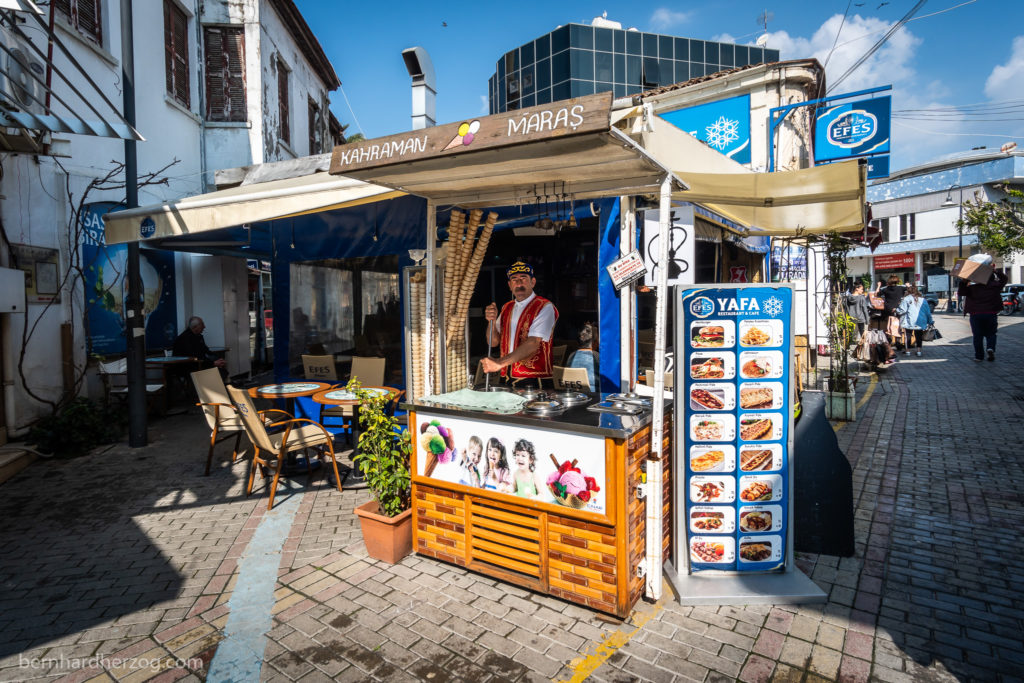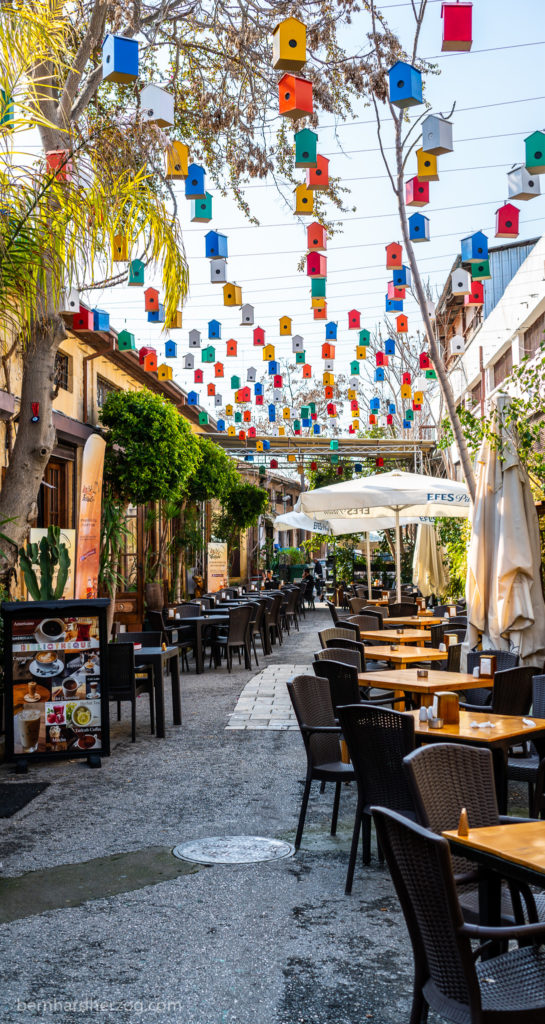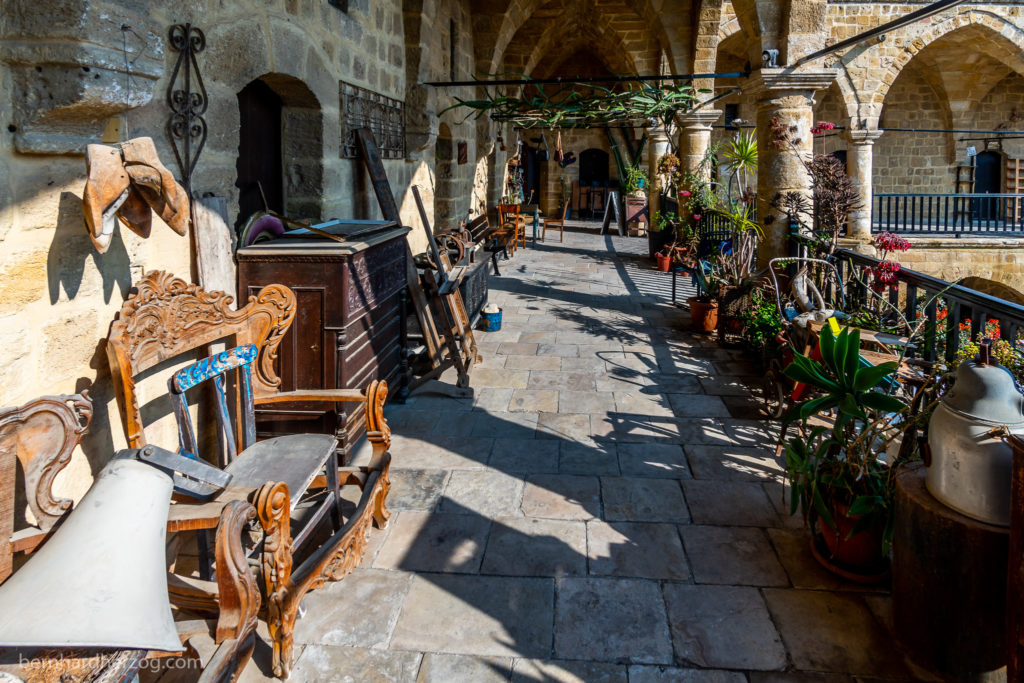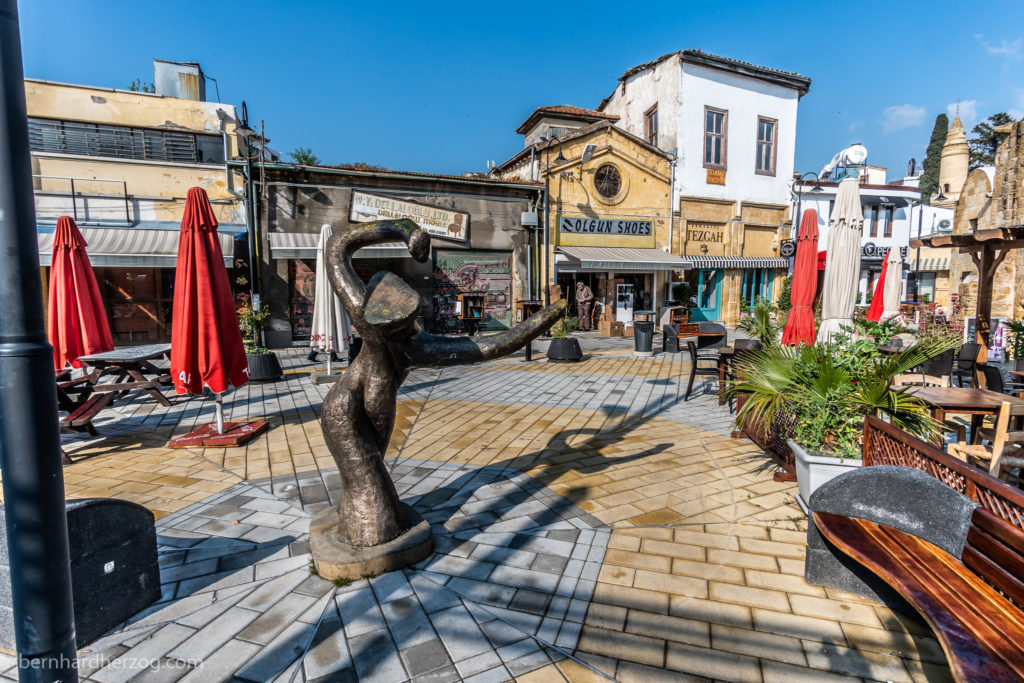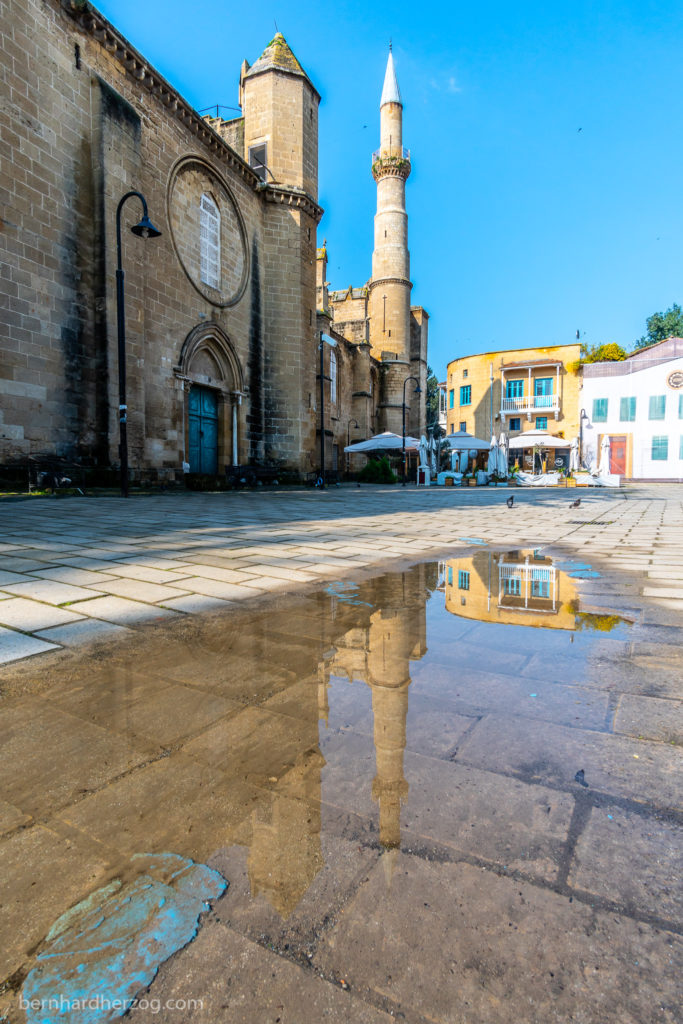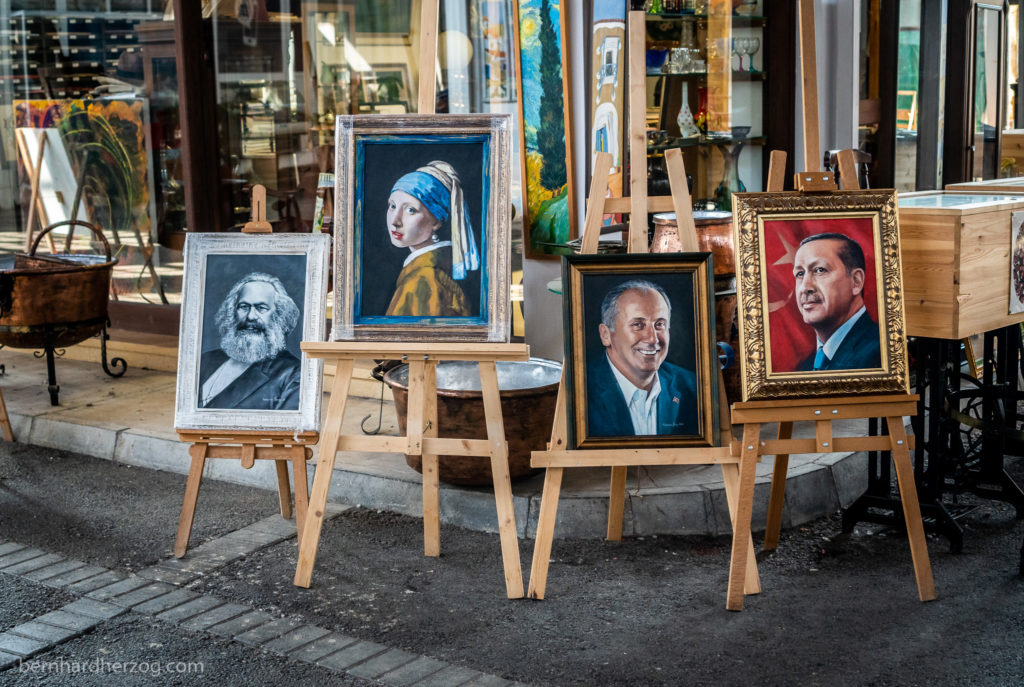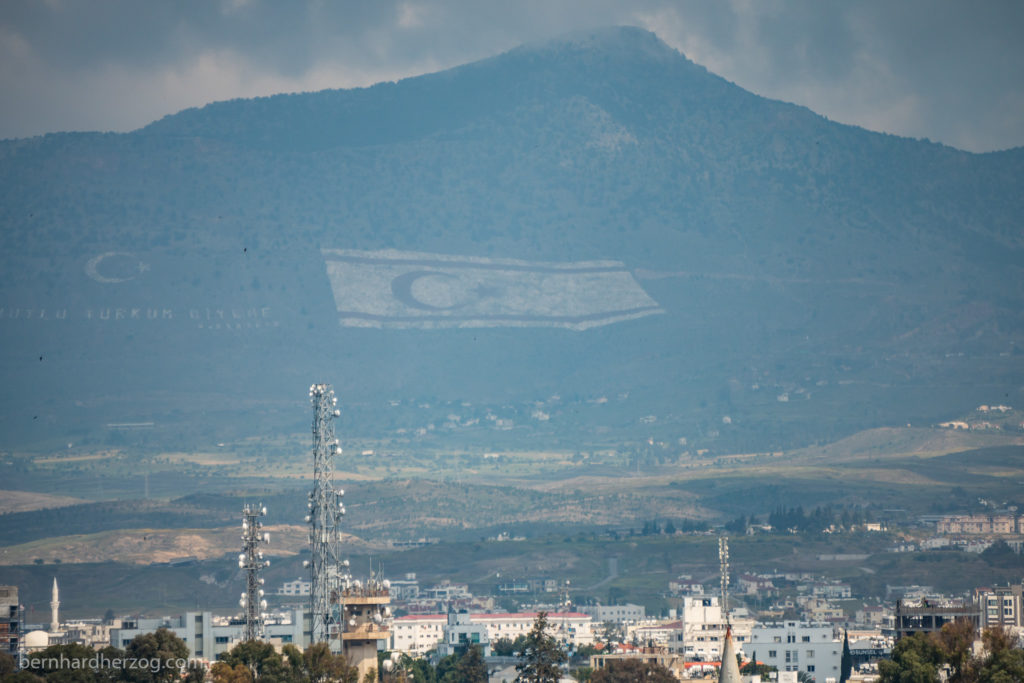 This is when my picture about northern Cyprus changed. Actually I liked the northern part of Cyprus better. It is like a big oriental bazaar, unlike southern Nicosia where many buildings next to the border are run down and neglected. I was not expecting so much beauty. Of course I still don't like that people are separated and there is too much Turkish military in the north.
Then we crossed the border with the car. We had to go back to the crossing for cars at Agios Dometios.
On the way to Kyrenia on the north coast we visited St. Hilarion castle.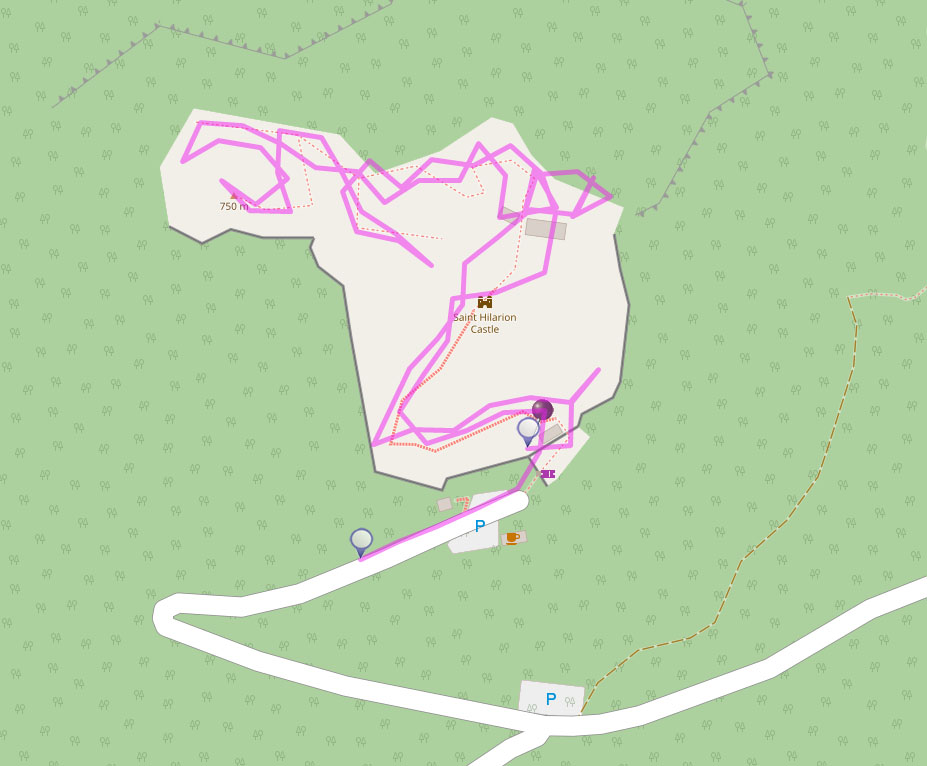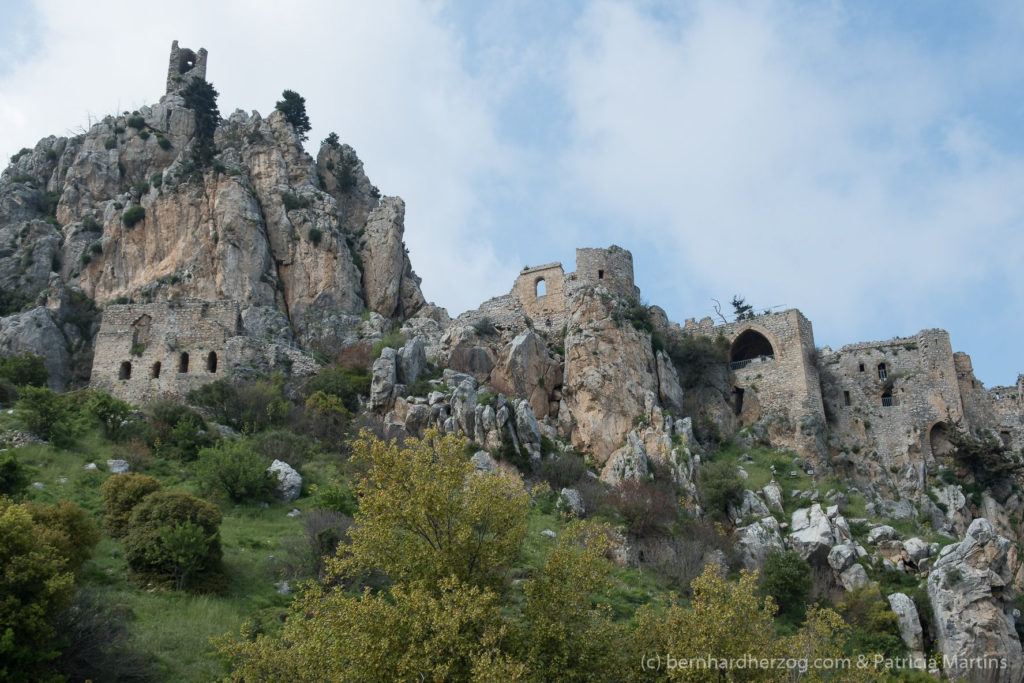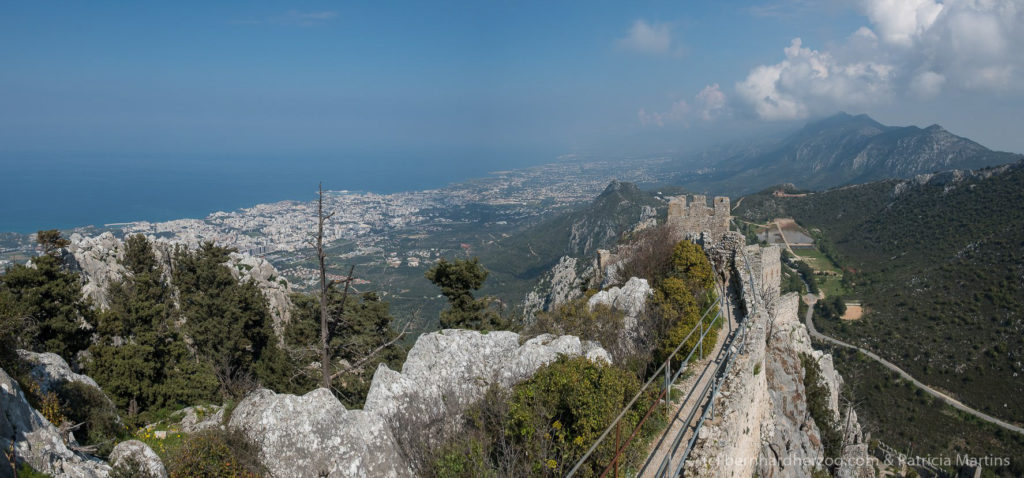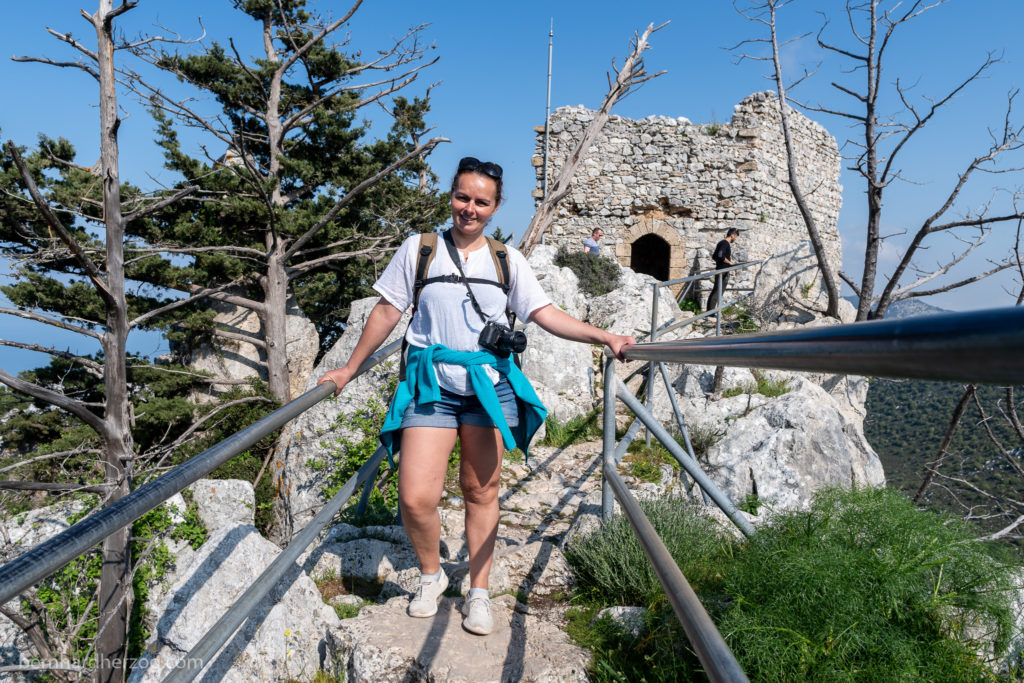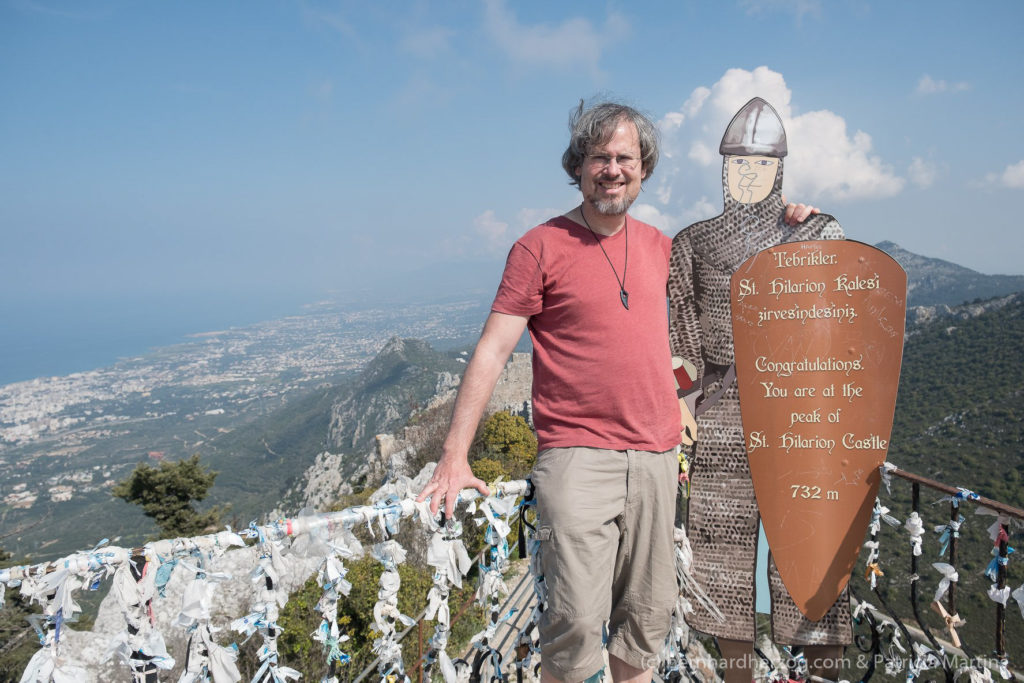 For the night we stayed in Kyrenia/Girne.
Our Accommodation: Mimi's / AirBNB (highly recommended)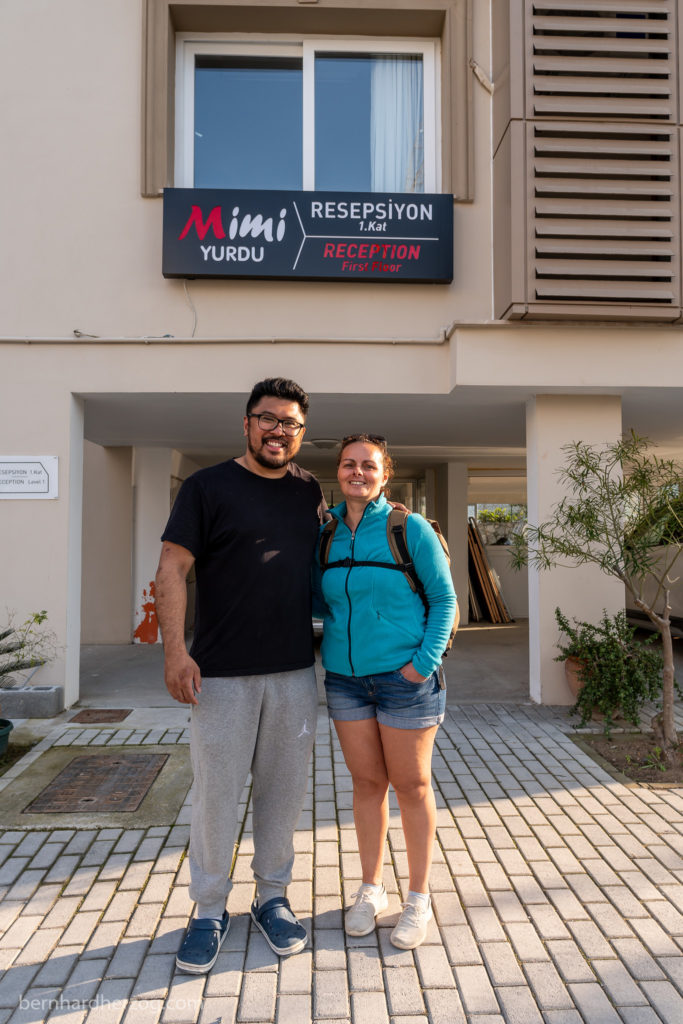 With it's beautiful harbor it is the most beautiful city of Cyprus.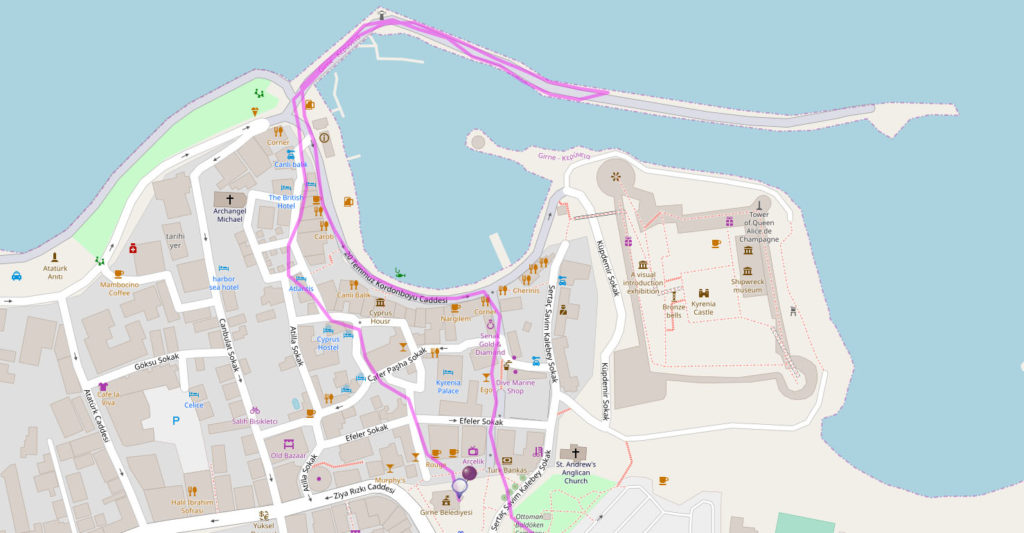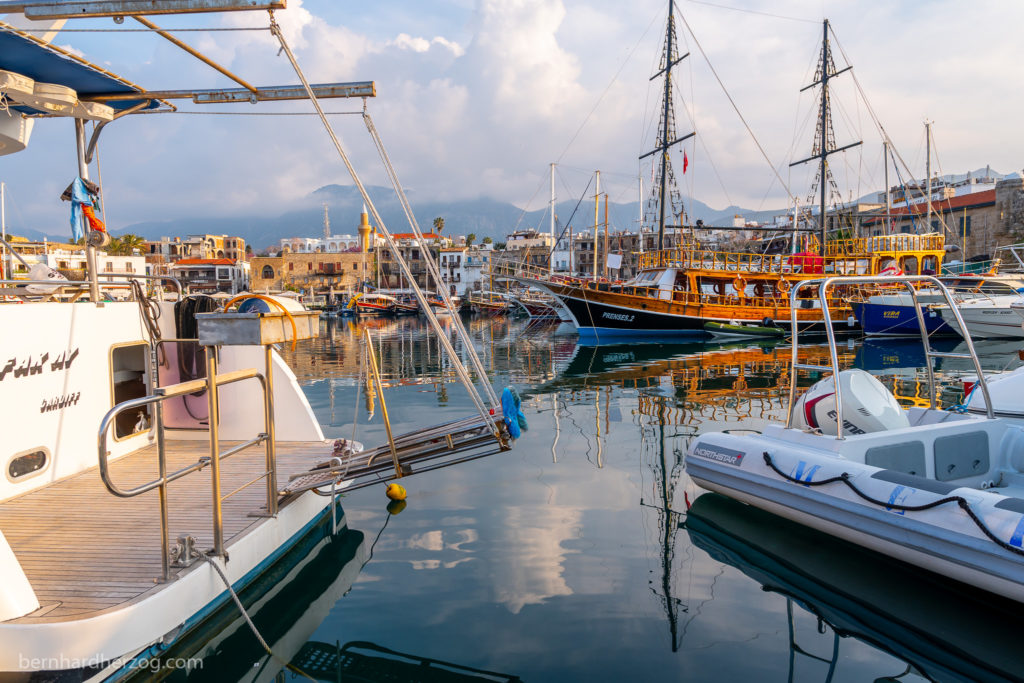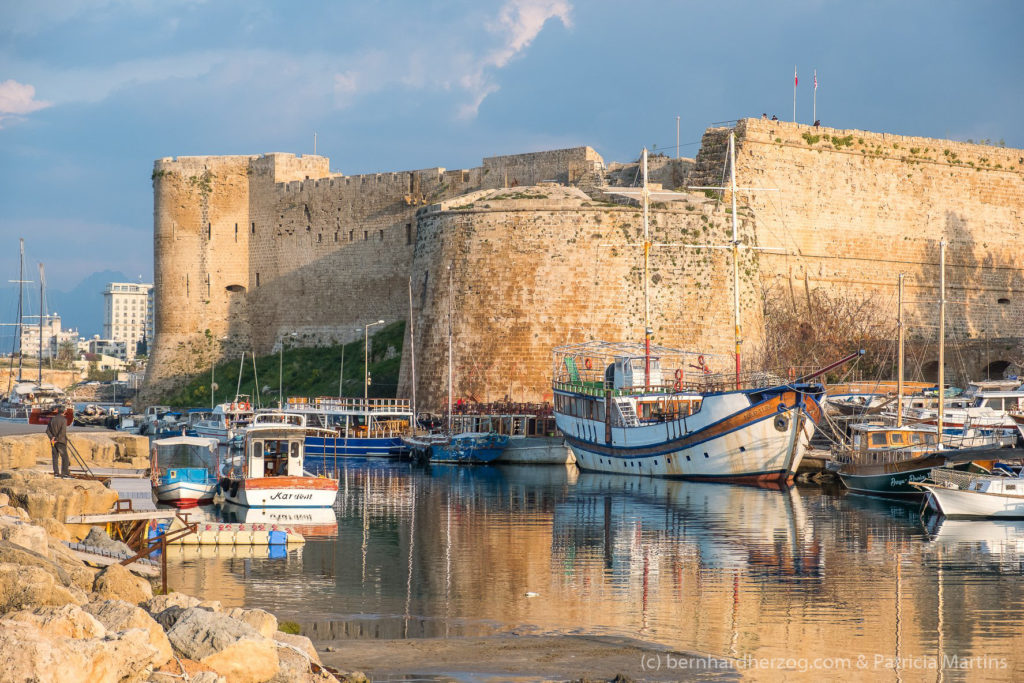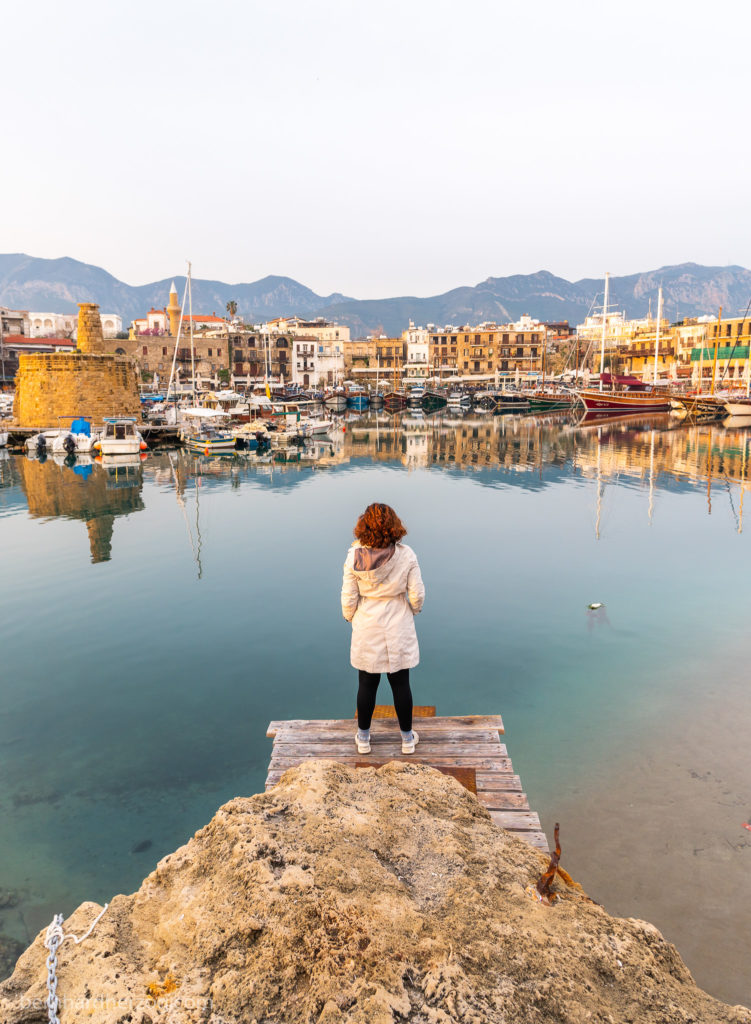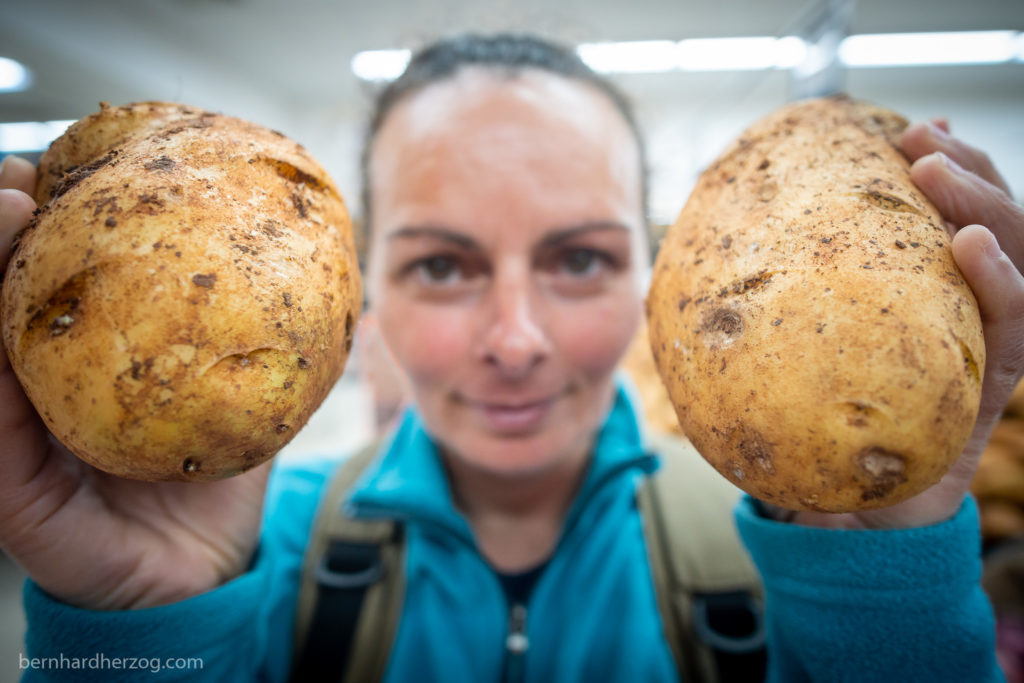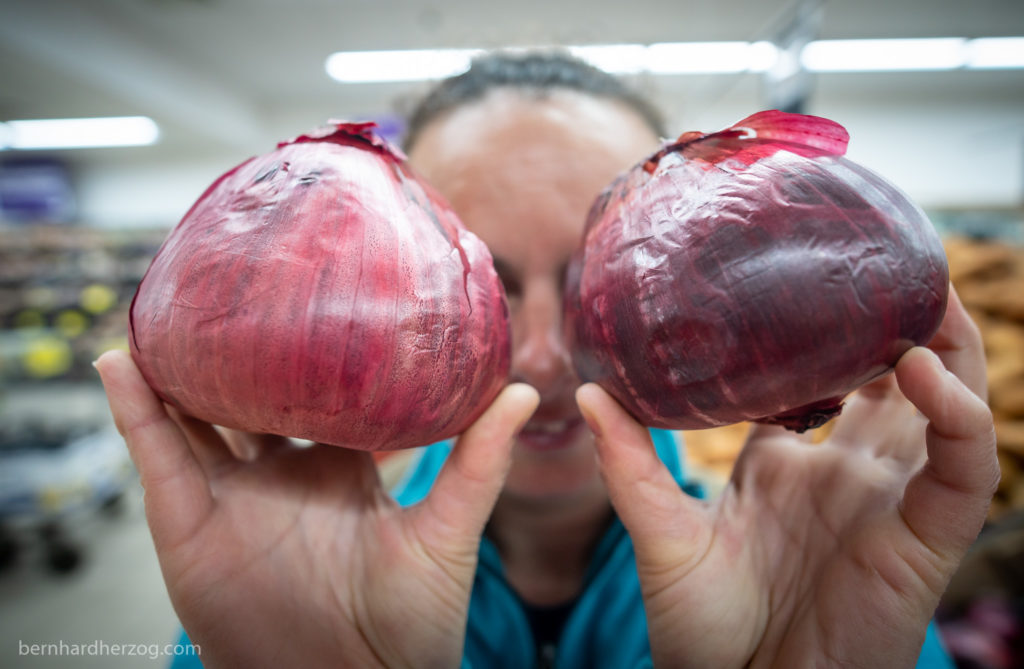 Day 6
Our host recommended us to go to Karpas Peninsula (and the Golden Beach) which we had not planned because we thought it is too far. But he changed our mind.
We left the apartment and visited Bellapais, which is very near to Kyrenia.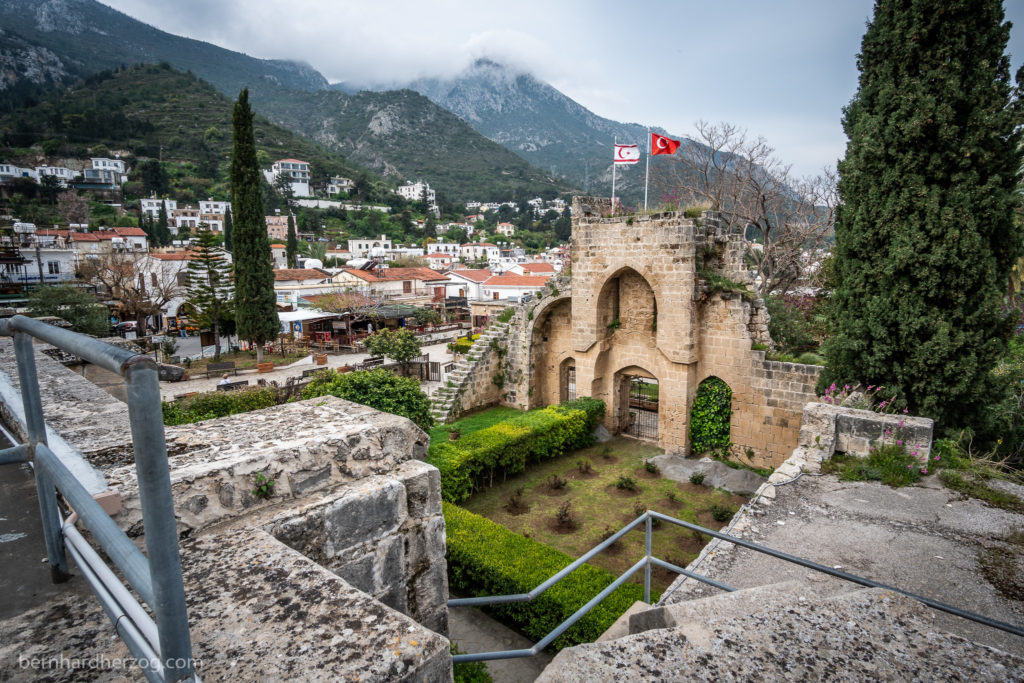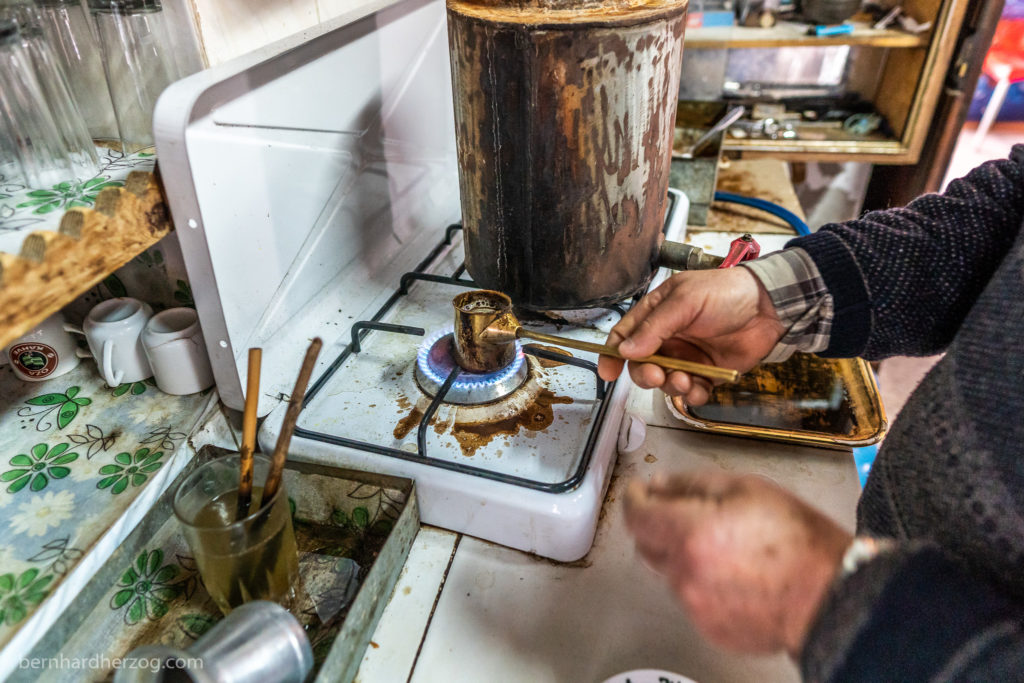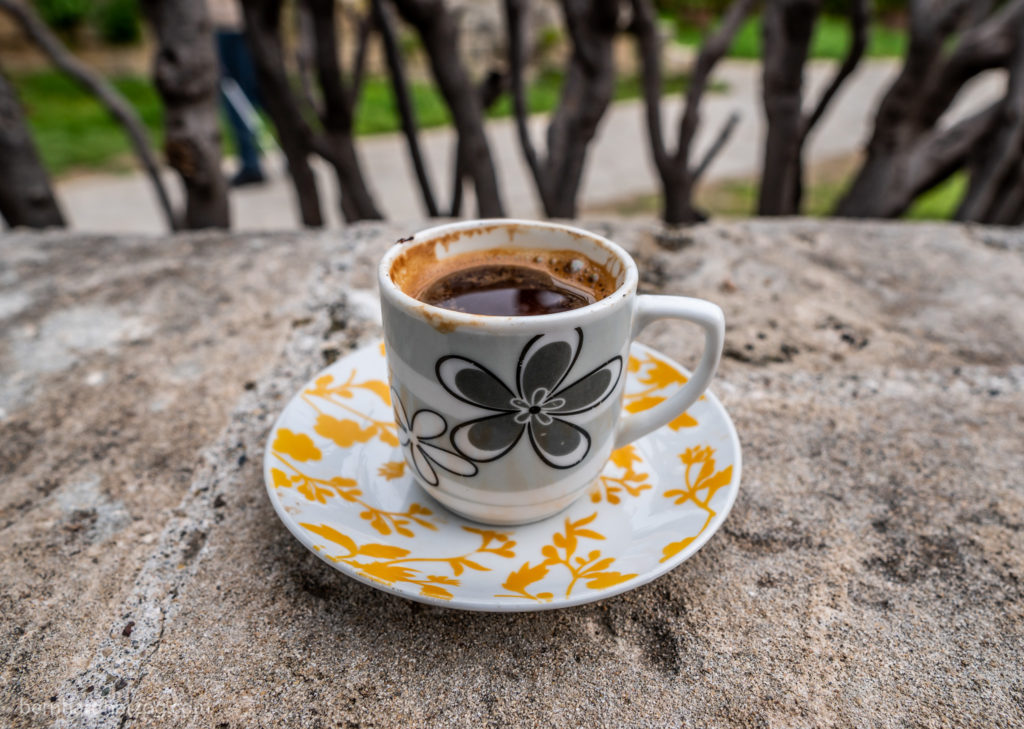 The road to Karpas is very good. The speed limit is 80 km/h on country roads but the road was so good and not much traffic that we often drove a little bit faster 😉 It is a very secluded area because it used to be a military area. They are building many small bungalow housing estates alongside the coast and they are not so nice to see.
The last bit of the way to the Golden Beach is a very narrow country road. We had to drive carefully because of the potholes and unfortunately there are also many tourist busses.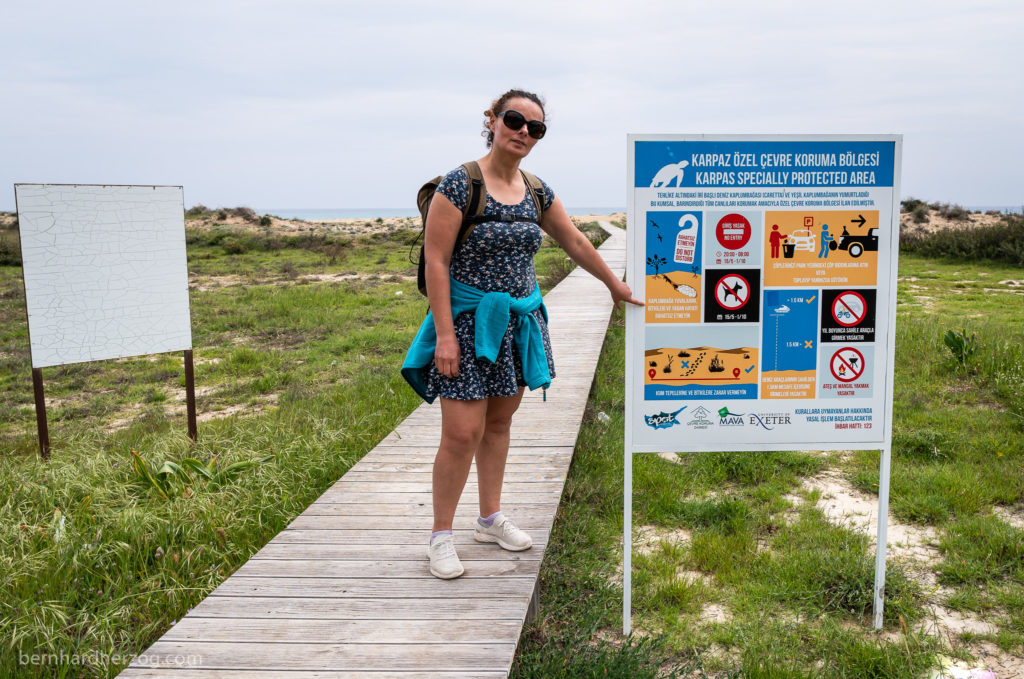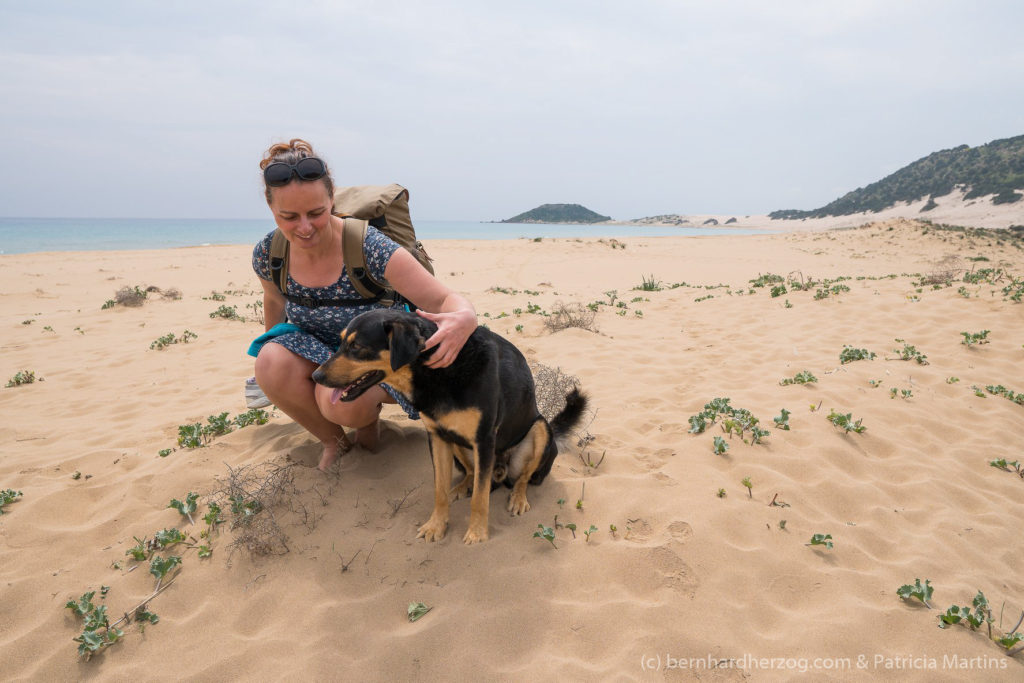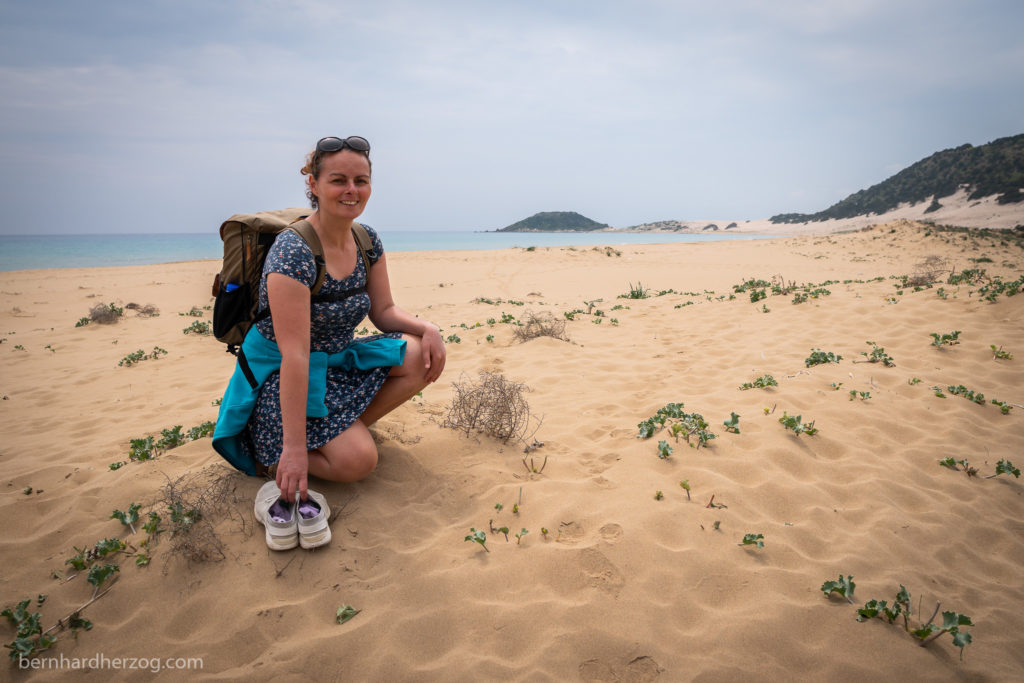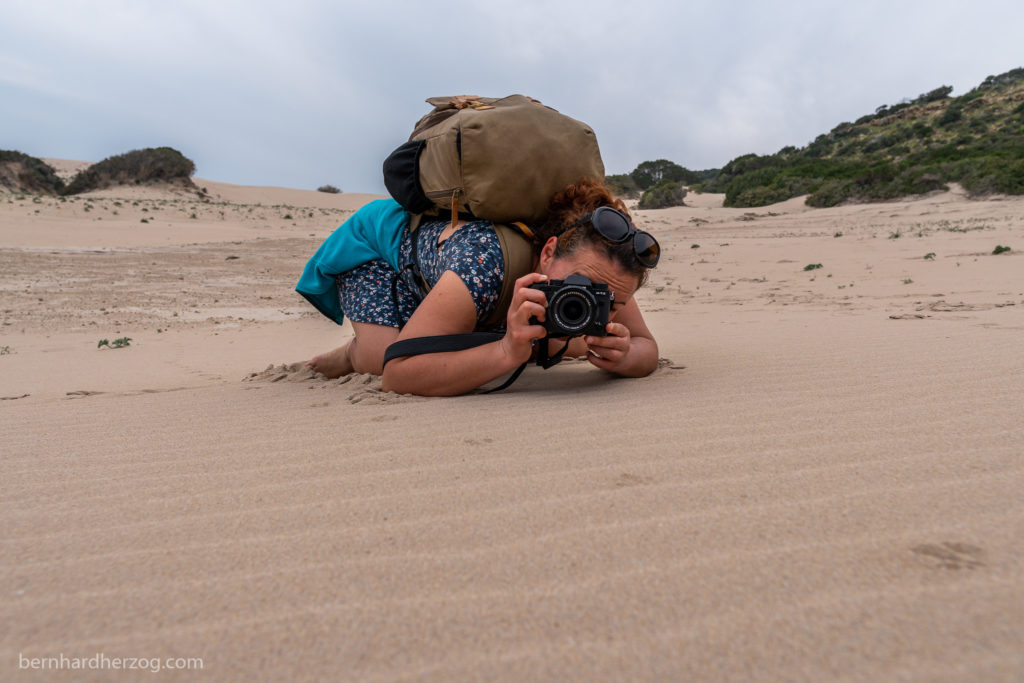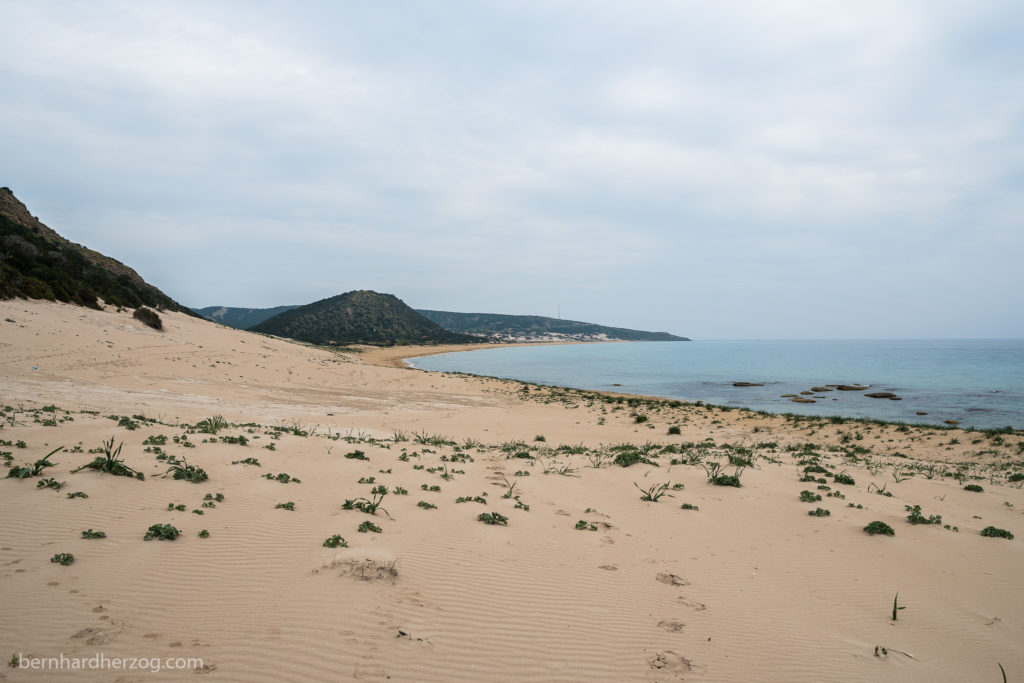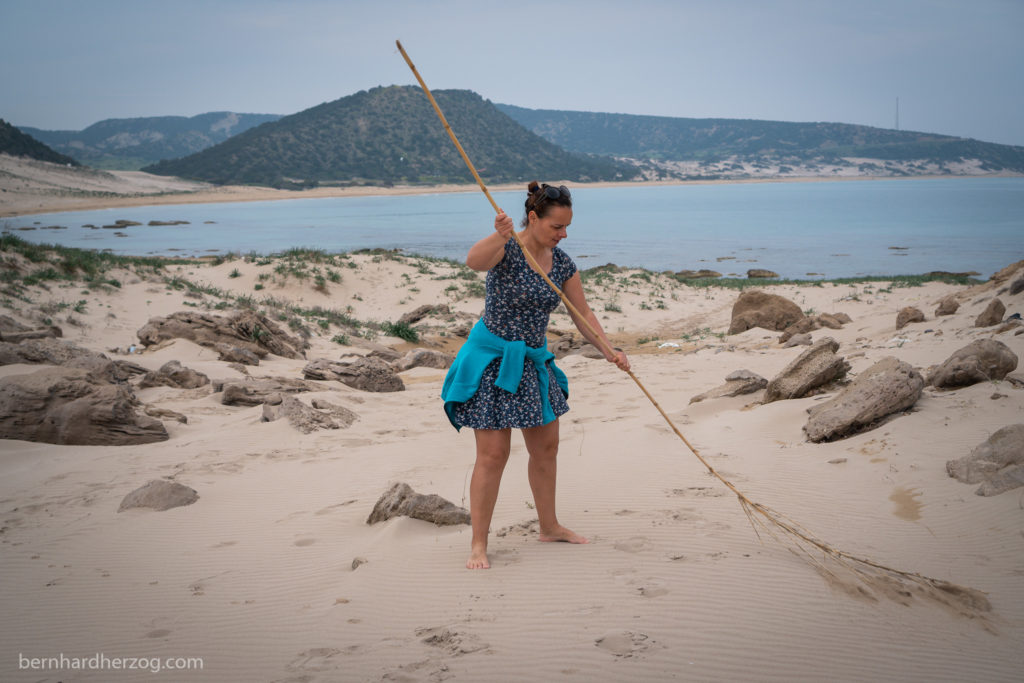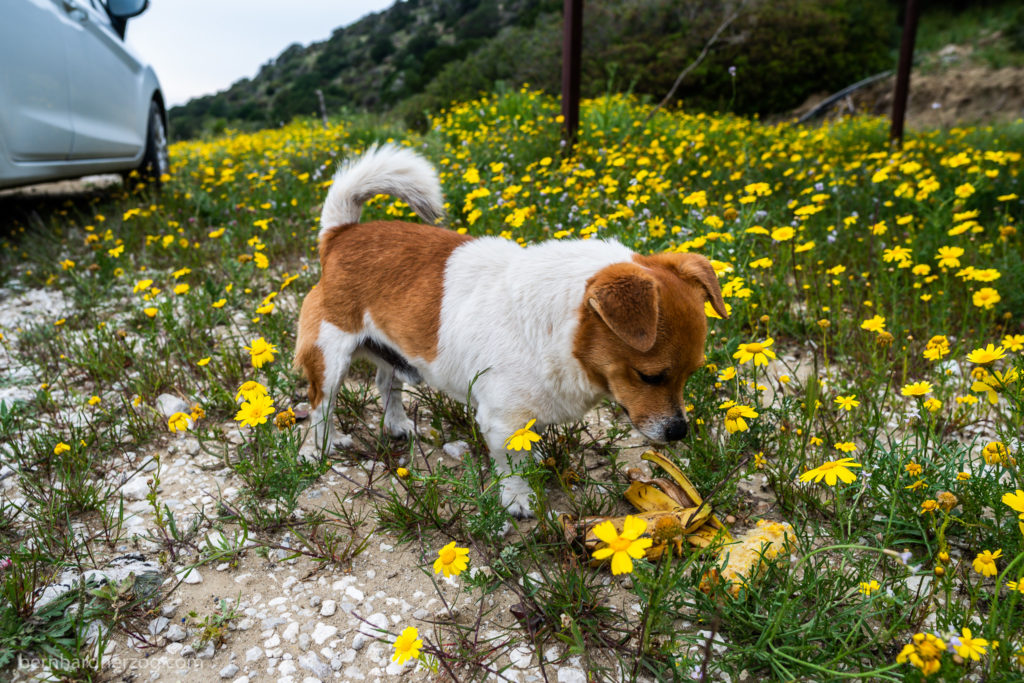 We had dinner in Famagusta.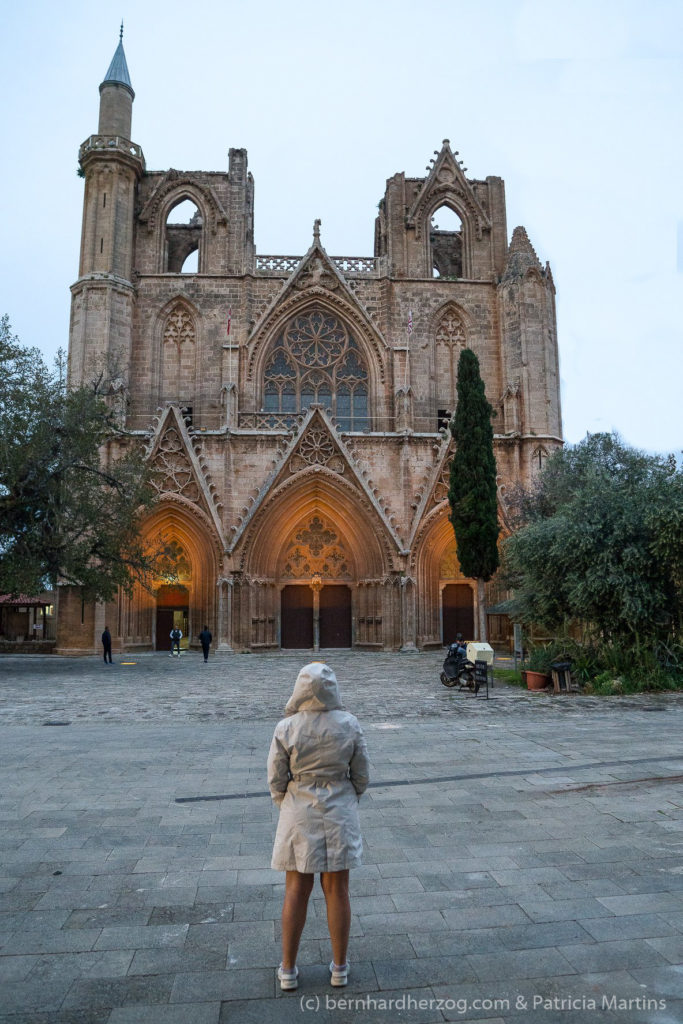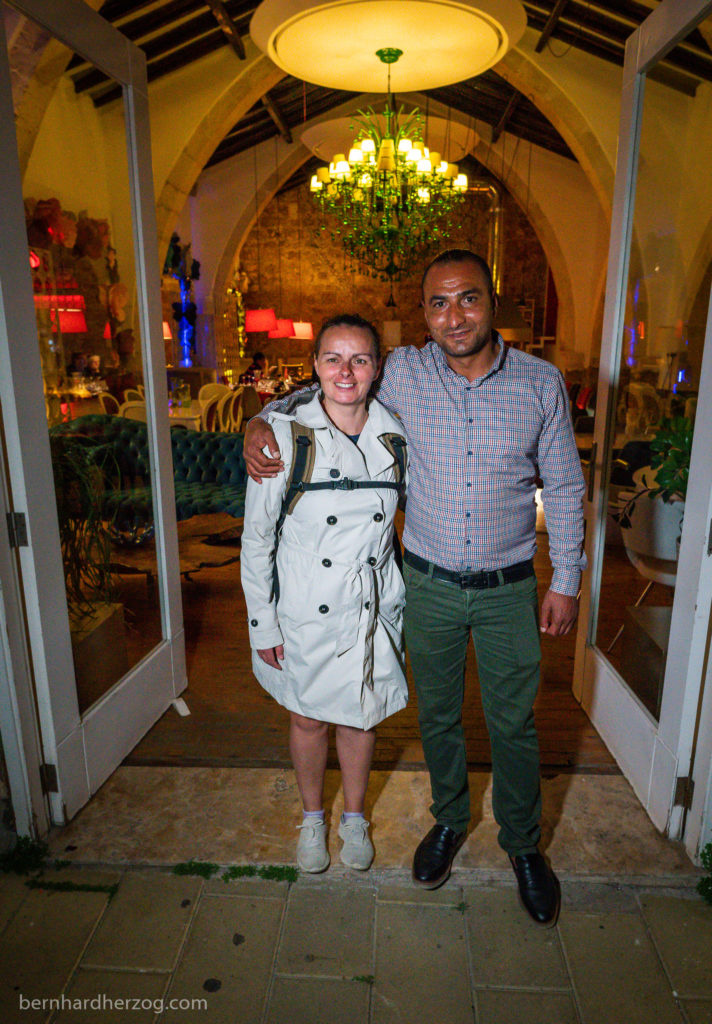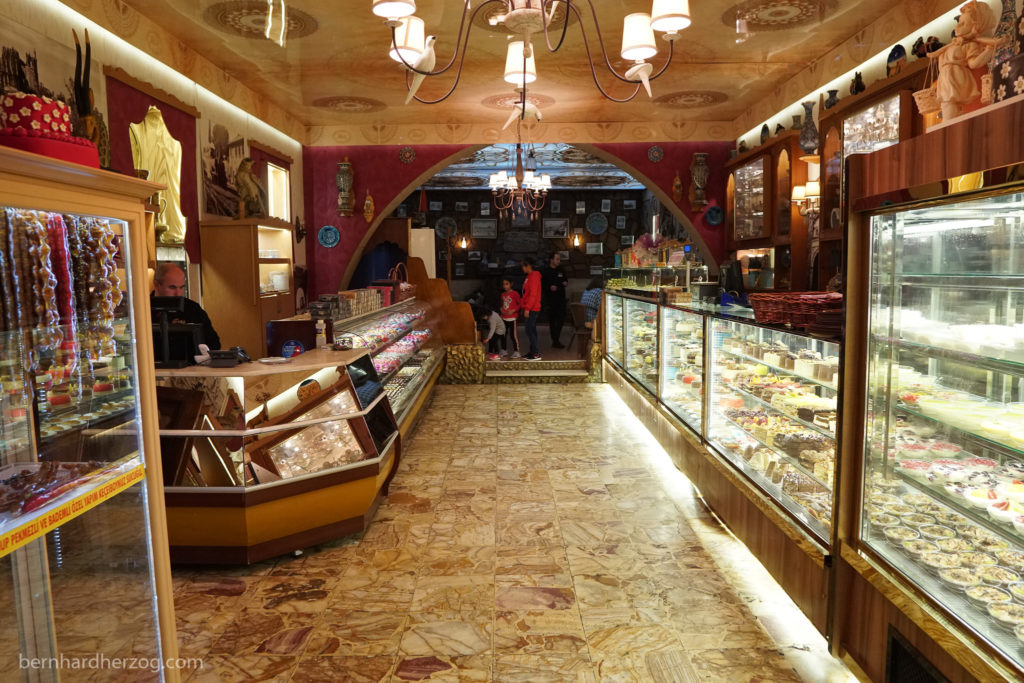 Famagusta is beautiful but the accommodations were too expensive, that's why we went back to southern Cyprus and Agia Napa where we stayed for the night.
Our Accommodation: River View / booking.com (highly recommended)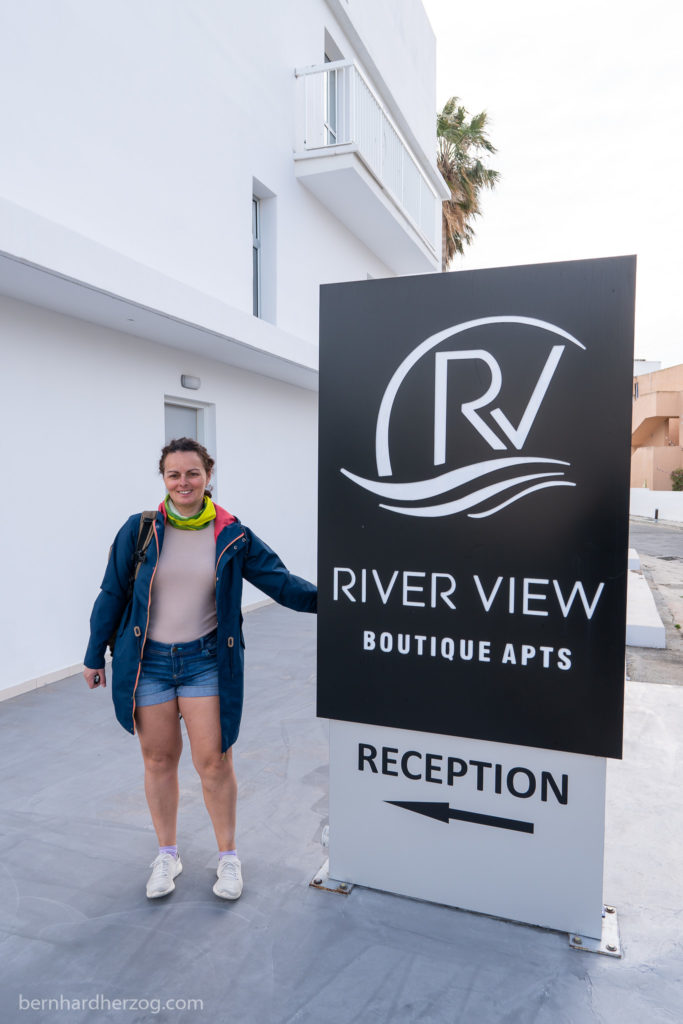 Agia Napa is VERY touristic, many supermarkets that call themselves "discount" but have double the price and more. Better go to a Lidl before or after. But if you need souvenirs you will find them there.
Day 7
In Agia Napa we did the hike to Cape Greco (the cape itself is actually a Greek military area). The hike is nice esp. in the area around Cape Greco and the table mountain that is there. In the beginning we saw that they are building tourist accommodations on the coast like crazy which was not so nice. That's why for me this hike was nice but not as nice as the first hike we did in Cyprus (Cape Aspro).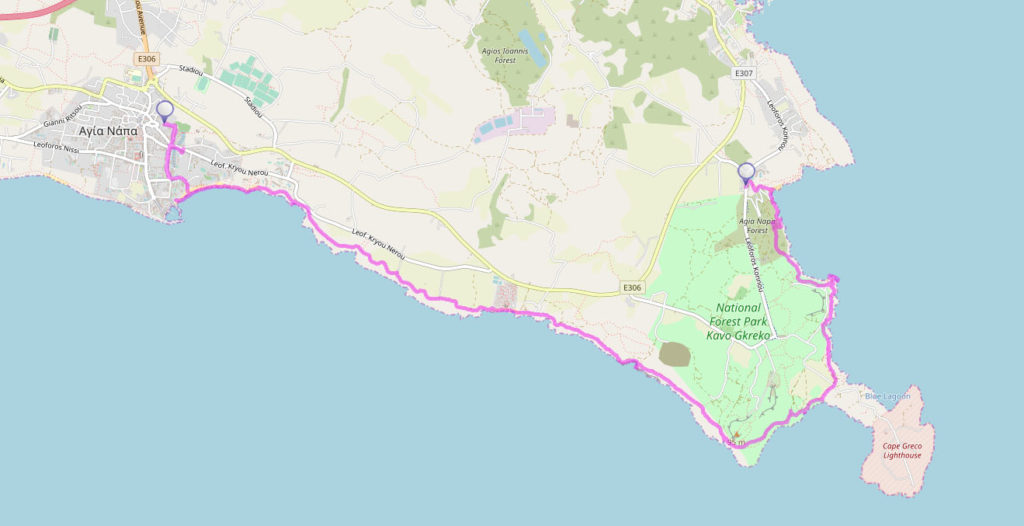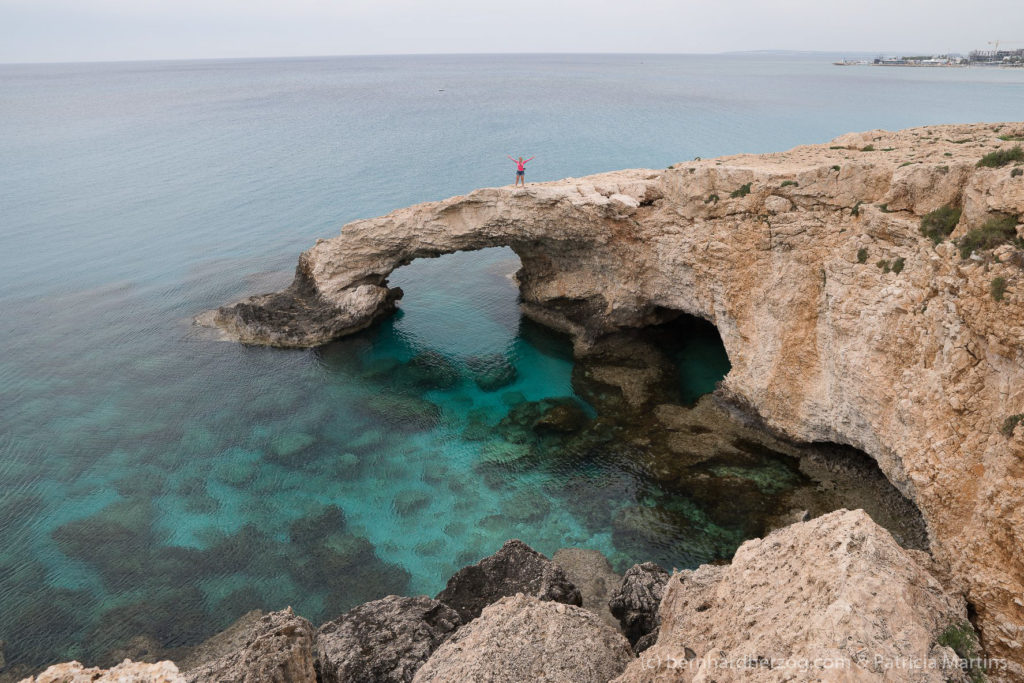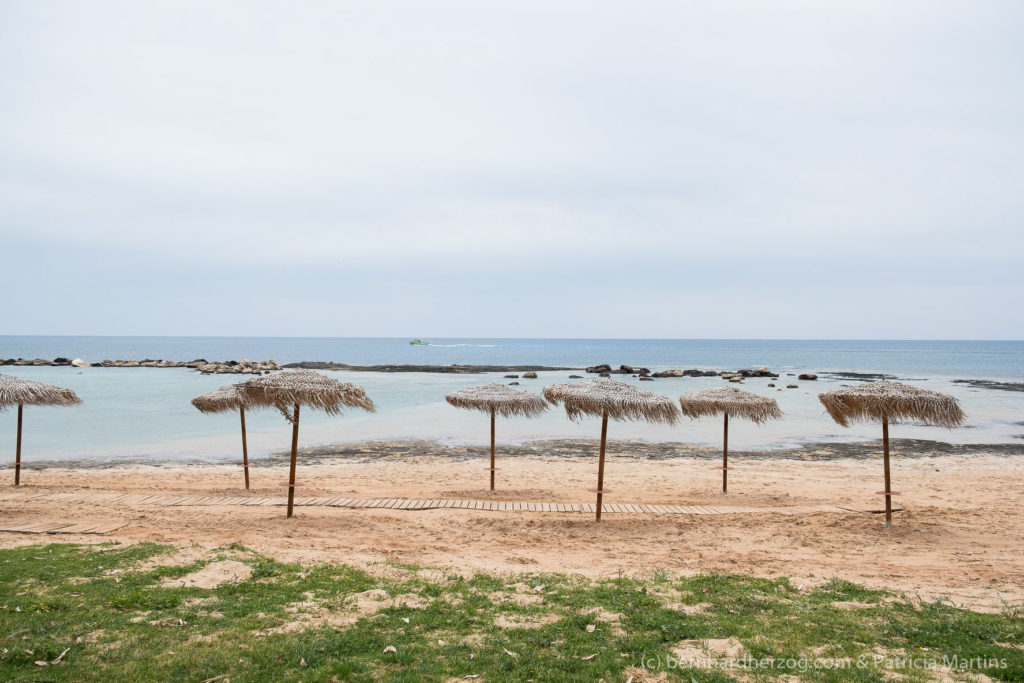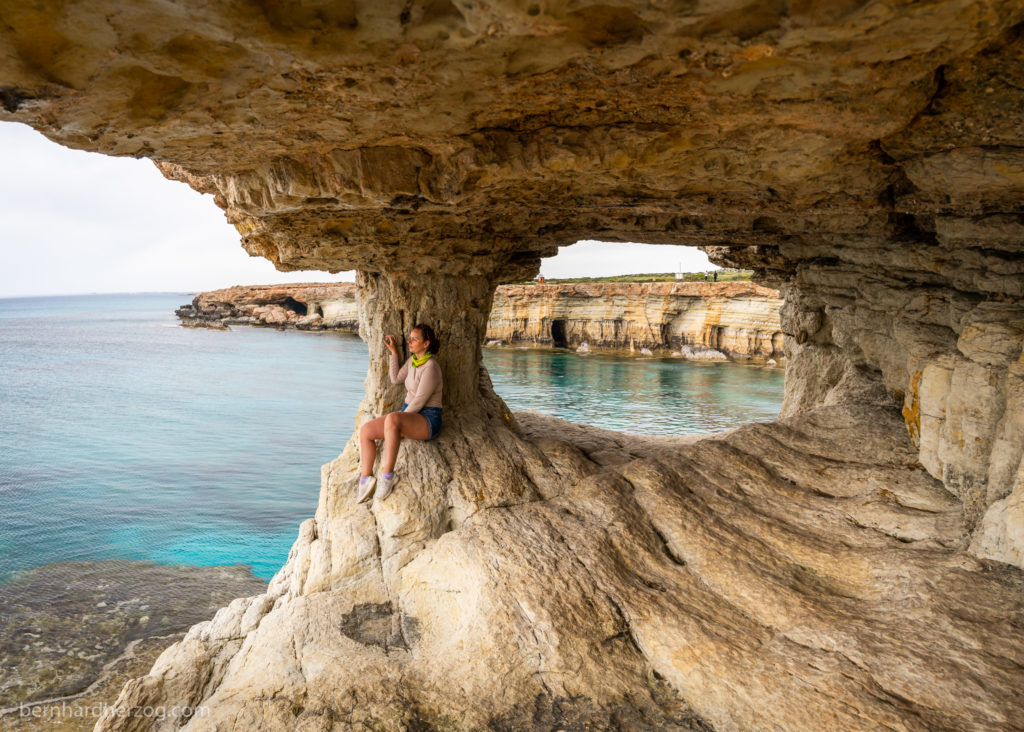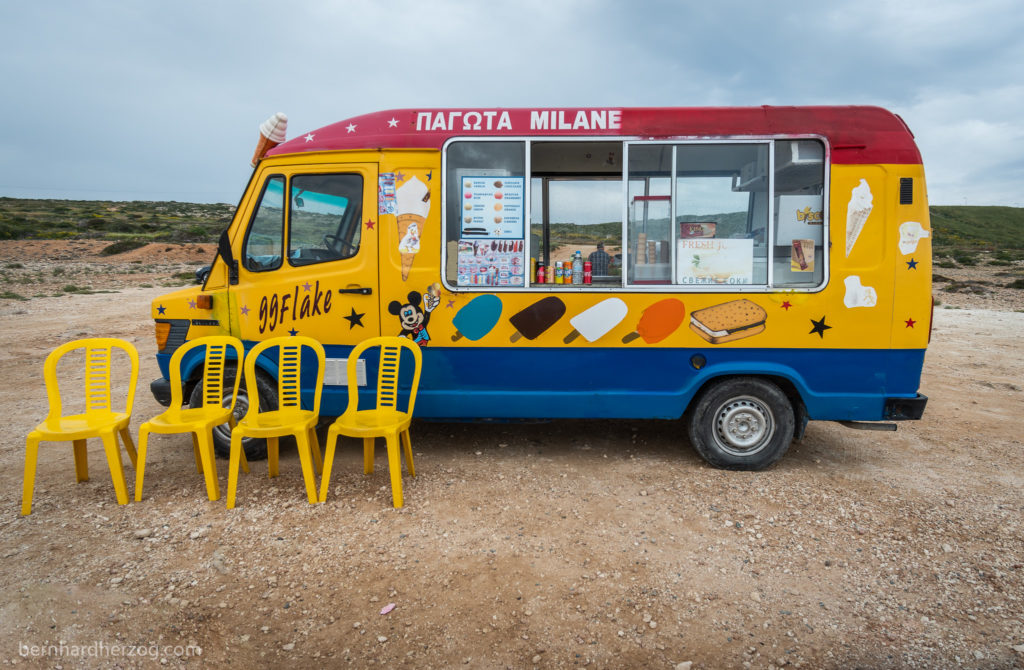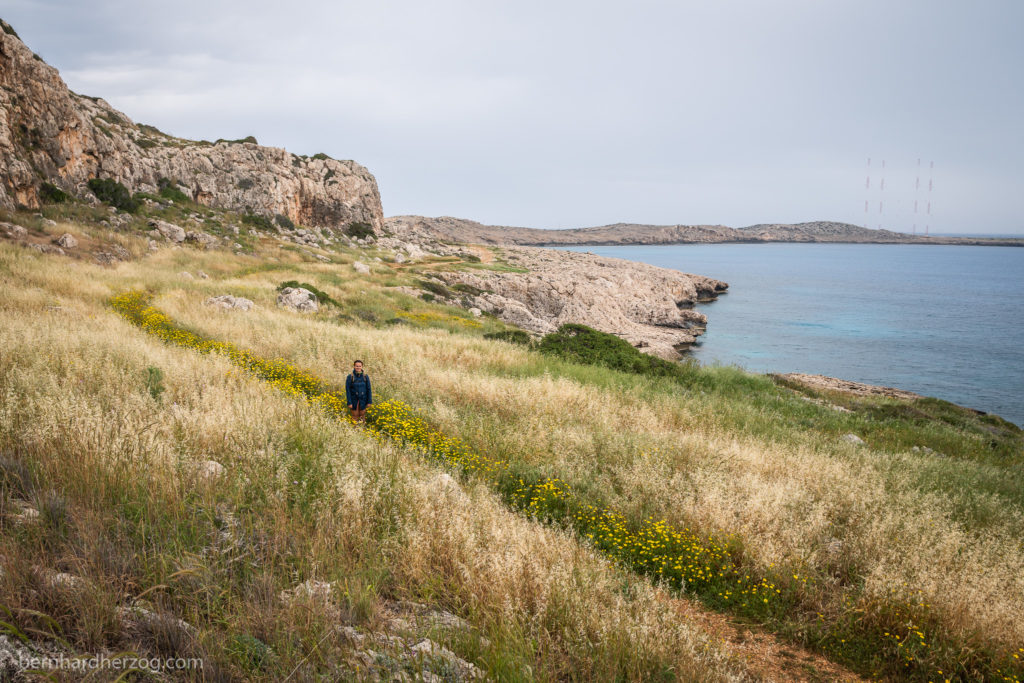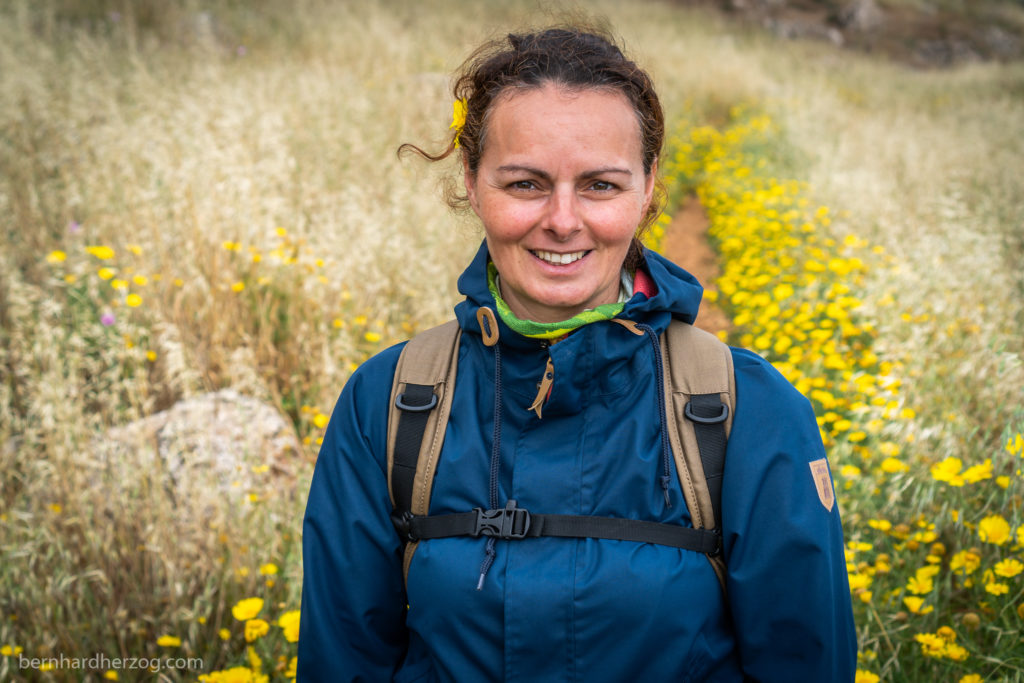 Then we went to Larnaca where we stayed so we could reach our flight early in the morning.
We chose to stay in the city center. Maybe this was not so much of a good idea because of the traffic and there was "officially" no free parking.
Our accommodation: Stephanie City Apartments / booking.com (highly recommended)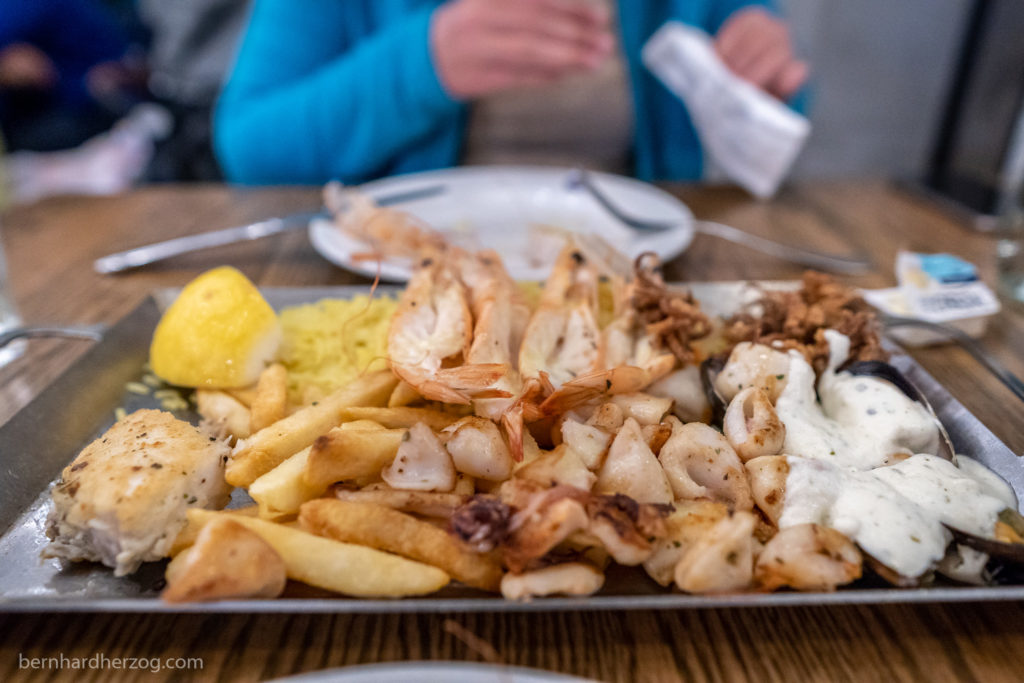 Summary
I hope our information is useful or inspirational for your own trip. I did not think it is possible to do so many things in just 7 days. Sometimes it was hard because there was so much to drive but we made it.
To be honest the car was a little bit hampered afterwards, the side mirror had a crack, the bumper under the car also and we had lost a wheel trim somewhere on the road but luckily we did not have an accident.
I plan to write more about our accommodations, some were ok and most of them were amazing and a good value (well we did not go in the high season).
Are you planning to go to Cyprus or have you been there? What was your experience, I am interested to hear your stories. Please post below!
Recommended camera equipment for photo, video & travelling (AMAZON):
Sony a6600 Sony a6400 (cheaper) Sony a6100 (Budget-Option for 4K) Sigma 16mm 1.4 Sony 35mm 1.8 Samyang 12mm 2.0 Feelworld Master MA7 Smaller monitor Rode VideoMicro Rode Wiress Go II Mini Tripod Travel Tripod Small LED-Light Light #1 (powerful) Light #2 (Bi-Color) Softbox for this light Light tent/box DJI Osmo Action GoPro 9 GoPro MAX Invisible Selfie Stick Mavic Mini 2 drone Mavic Air 2
for photo and video:
Fuji XT-4 Fuji Telezoom Entry level camera (Canon)
*Affiliate Links. From everything you buy I will receive a small kickback that helps me maintain my channel. THANK YOU for your support!