This is my small travel guide to Georgia. Our main goal was to photograph as many locations as possible. Before the trip we were warned that renting a car is dangerous because of the traffic but we still did it because we are more flexible that way and we had our big and heavy SUP-Boards with us (we wanted to do some promotional photos for the Fit Ocean brand). Read on to learn about our experiences.
YouTube-Video
My photo/video equipment
I was using a Sony a6500 but nowadays I would buy an a6600 for travelling (because of the selfie screen that is good for vlogging). Here is a list of my equipment:
GoPro 8 (amazon.de)
GoPro 8 (amazon.com)
Sony a6600 with kit lens (amazon.de)
Sony a6600 with kit lens (amazon.com)
Sigma 16mm (amazon.de)
Sigma 16mm (amazon.com)
Sony 35mm (amazon.de)
Sony 35mm (amazon.com)
DJI Mavic Air(amazon.de)
DJI Mavic Air (amazon.com)
Recommended Travel Guide
Everybody seems to be making a travel guide for Georgia (including myself hehe), but the best is still from Lonely Planet (for Georgia Armenia & Azerbaijan):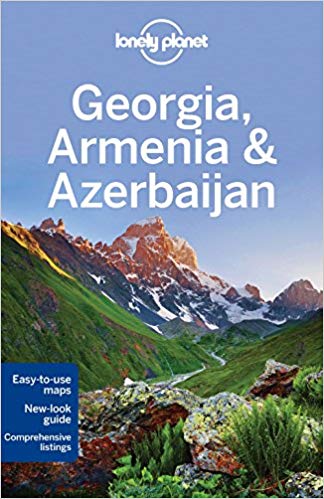 Buy Lonely Planet Guide (amazon.de)
Buy Lonely Planet Guide (amazon.co.uk)
Buy Lonely Planet Guide (amazon.fr)
Buy Lonely Planet Guide (amazon.com)
Best time to visit Georgia
Summers can get hot in Georgia but because there are both high mountains and a beach (black sea) you can go to the mountains for cooling down. Note that the beautiful mountain village of Usghuli is covered in snow for 6 month so it might be difficult or even impossible to go there before May. Best time I would say is end of May/beginning of June because it is not yet high season, i.e. not so many tourists everywhere. But if you want to go skiing you can go to Kazbegi in Winter and Spring of course.
Renting a car in Georgia
In Georgia many people let their own private cars for a fair price (ca. 30 Euros/day) but they don't have insurance.
We rented a 4WD car in Kutaisi but from a company that offered insurance. The insurance had everything covered but it was a Chinese (?) insurance.
To drive everywhere in Georgia you need a 4WD car, especially to go to Ushguli and to Vashlovani. To go to the Tsminda Sameba church (Kazbegi) you don't need a 4WD car anymore, because it is a new paved road (which we were surprised to see).
Note: Renting a car is still much more expensive than going with Marshrutkas (minibuses that wait until they are full with people). But you are much more flexible with your own car and also we prefer not to have a driver because we have our own speed of doing things because we are taking photos etc.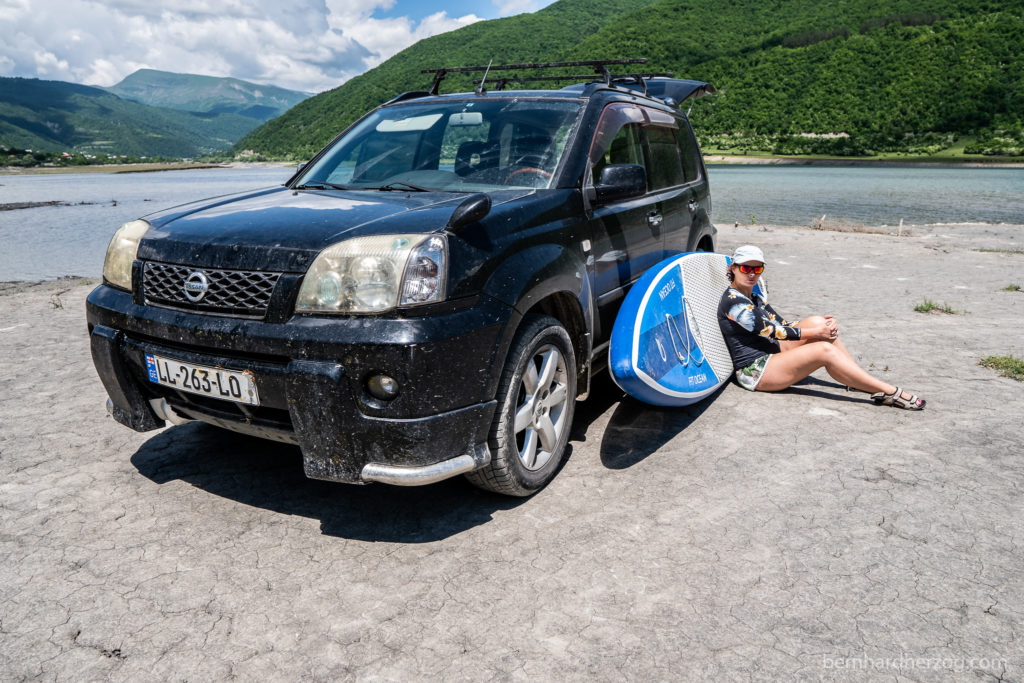 We had two major problems with the car but luckily it did not break down (the website promised that it will be in perfect state). If it would have failed we would have had to repair it ourselves. Only if there is an accident and we call the traffic police the damage would have been covered by the company.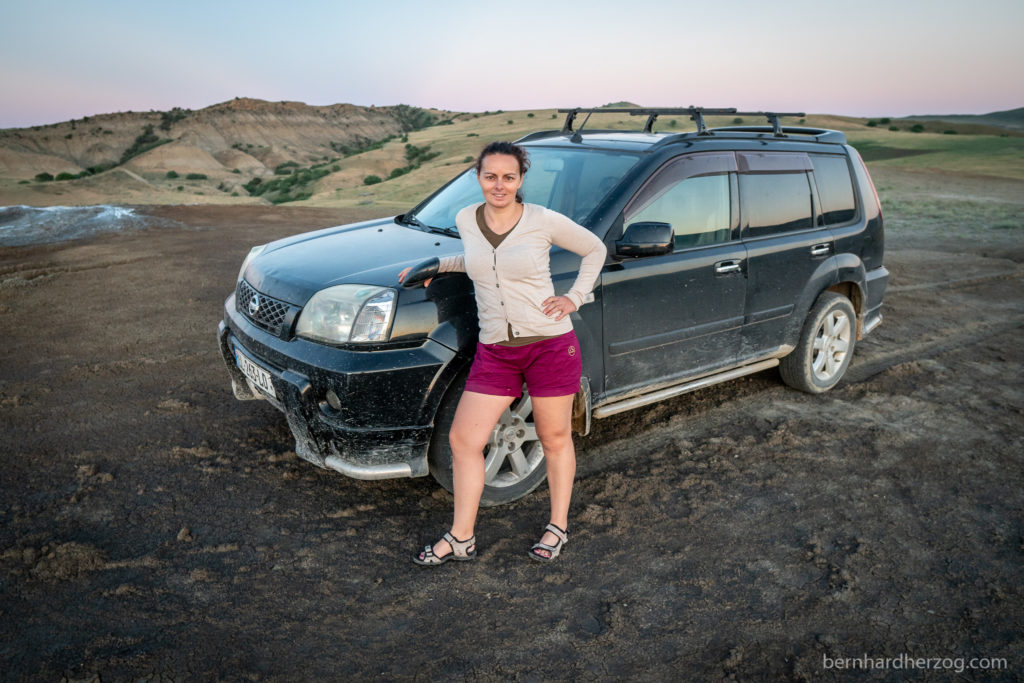 The first problem we had with the lights, it was a stressful situation when we received the car and maybe we did not check the right lights (the white ones). One light was not working which was a problem because we could not drive in the night (we noticed after going through a tunnel).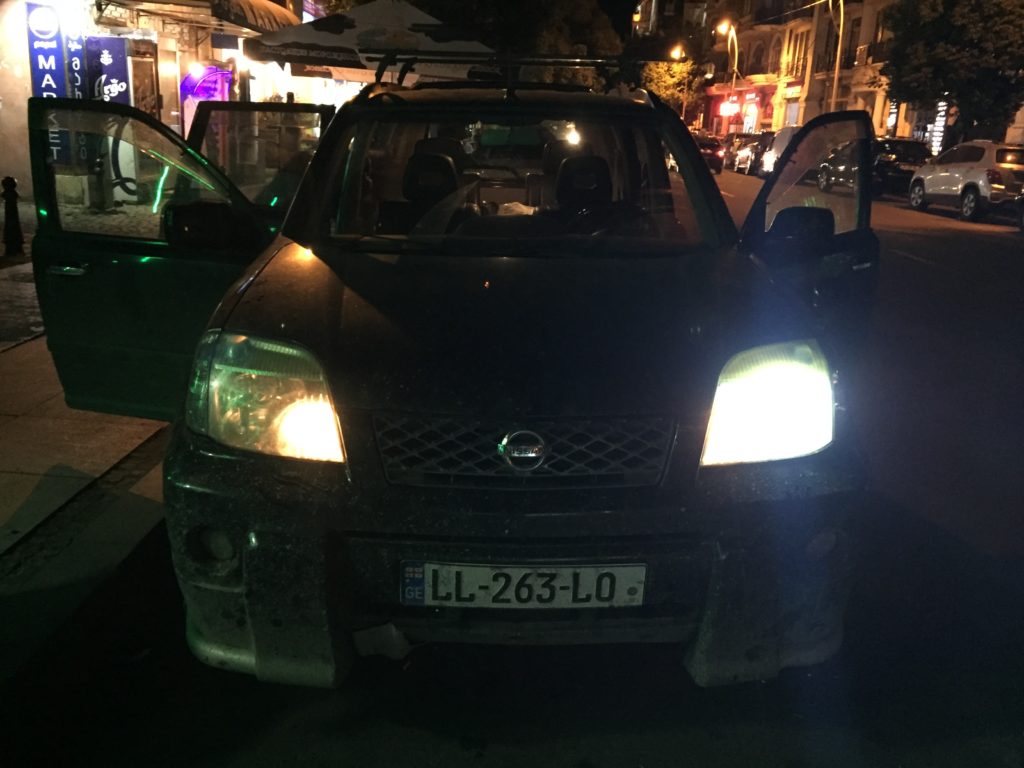 Another problem we had was that in Batumi we could not start the car. A random guy on the street let us open the lid and did something and suddenly it worked again. Very lucky!
Traffic in Georgia – is it so dangerous?
We were warned before and rightfully so. The people in Georgia drive not aggressively but overtake everywhere where it is more or less possible, even in turns. For example when the road is wide enough they overtake and expect (?) that the car approaching drives to the side or slows down.
On some roads esp. near Tbilisi and on the military road to Kazbegi and Russia there is sometimes heavy truck traffic so you need to be careful.
We drove defensively (well not always) and then it is not dangerous to drive in Georgia IMO. You have to drive in a way that you can always stop if an obstacle appears on your side of the road, and then you are safe. The obstacle can be another car, it can be a pothole or a cow/sheep/pig/etc.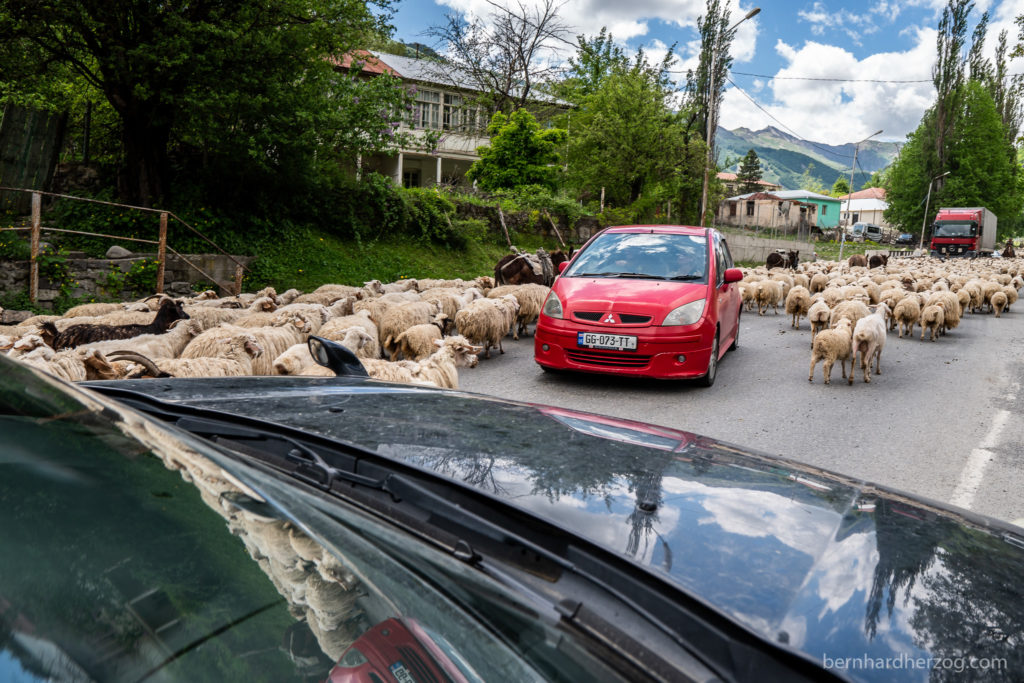 Traffic in the cities and esp. Tbilisi is another story. There are sometimes 8 or more lanes and you have to negotiate on which one you want to drive if there is a lot of traffic. Best bet is to go and leave very early from Tbilisi to avoid the crazy traffic. Kutaisi is not a big problem. Also take care in roundabouts because sometimes people coming from a main road have priority.
There is traffic police and speed cameras but otherwise the speed limits are not always respected. Fun fact: We did not get a ticket until on our last day at the airport, when we waited for the driver from the rental company to pick up our car. We were parking in a no parking zone but only 3 m from the sign. We were not able to pay the fine because we were flying 30 minutes later 😉
Itinerary overview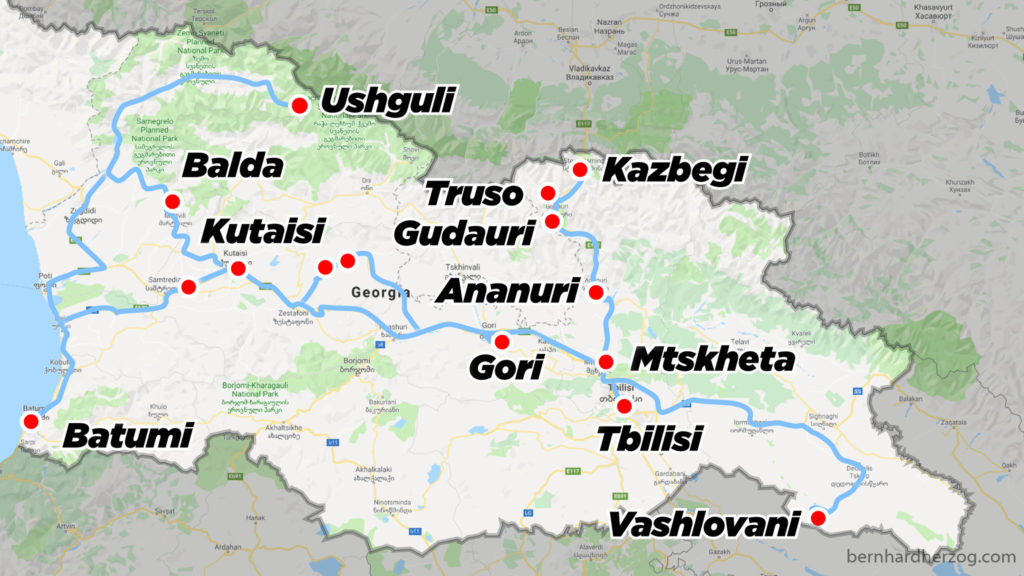 We were flying with Wizz Air to Kutaisi.
The first thing we wanted to do is Kazbegi and the Tsminda Sameba (Gergeti Trinity) church because it is the most iconic picture of Georgia.
If you arrive at the airport you will see pictures of Ushguli first which seems to be even more iconic today.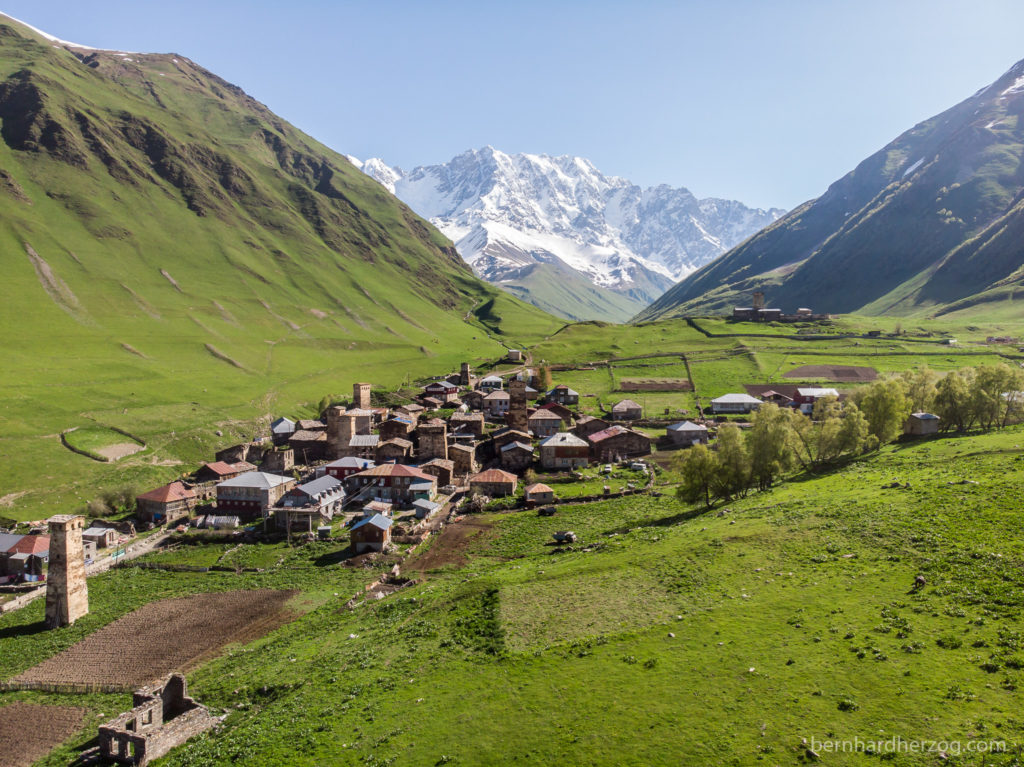 We were not sure if we could make it to both Kazbegi and Ushguli because the latter is a 6 hours drive from Kutaisi. For the end of our trip we had planned to go to Batumi to relax at the black sea.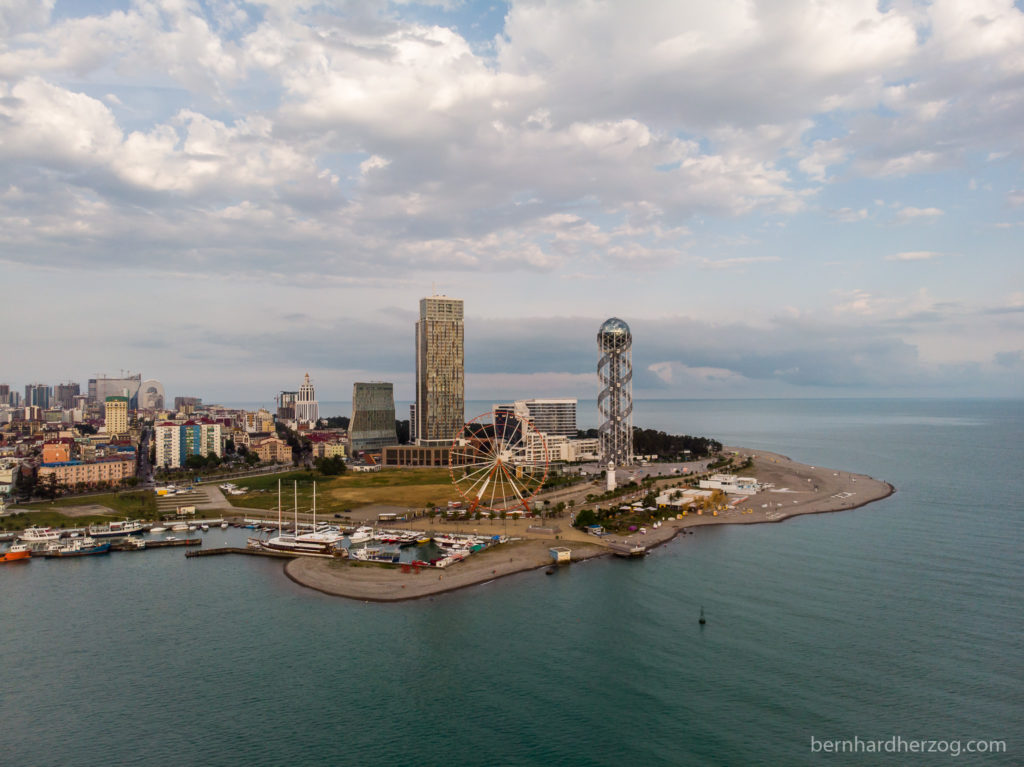 Our itinerary:
Kutaisi – Tblisi
Tbilisi – Mtskheta – Ananuri – Kazbegi
Kazbegi – Truso – Gudauri – Vashlovani
Vashlovani – Gori – Uplistsikhe
Gori – Chiatura – Katskhi – Balda – Ushguli
Ushguli – Batumi
Batumi – Kutaisi
Google Maps Part 1: Click here
Google Maps Part 2: Click here (Lentheki we did not go)
Note: The whole trip actually took us 11 days, because we decided to stay 2 days in Batumi to relax and had to sleep in Kutaisi on arrival etc.
Day 1: Kutaisi – Tbilisi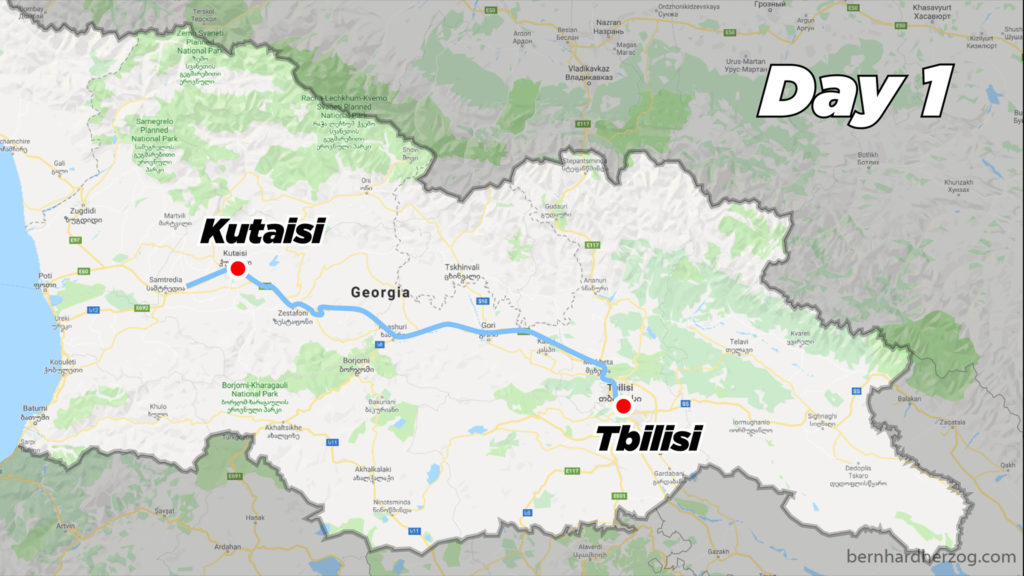 First we visited Kutaisi.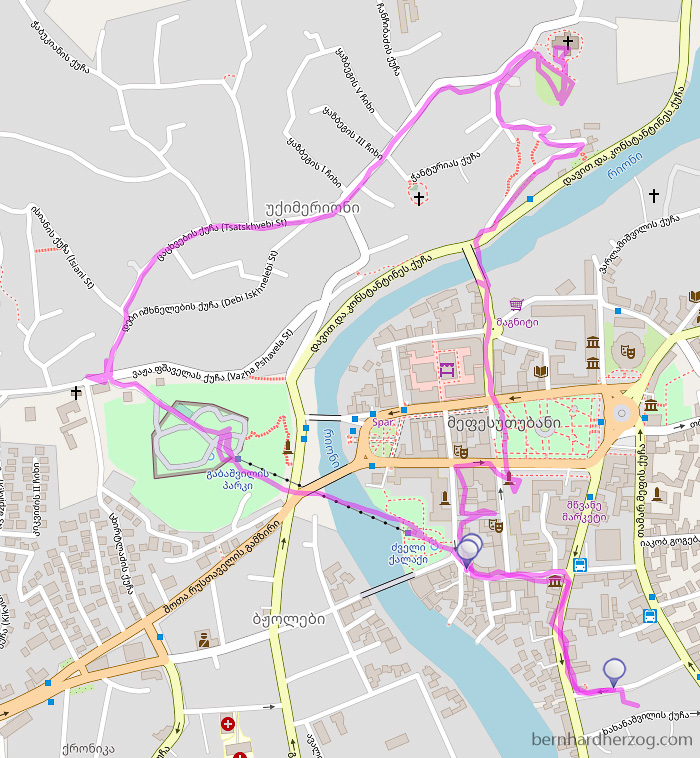 Tbilisi is more beautiful but Kutaisi is much less touristic.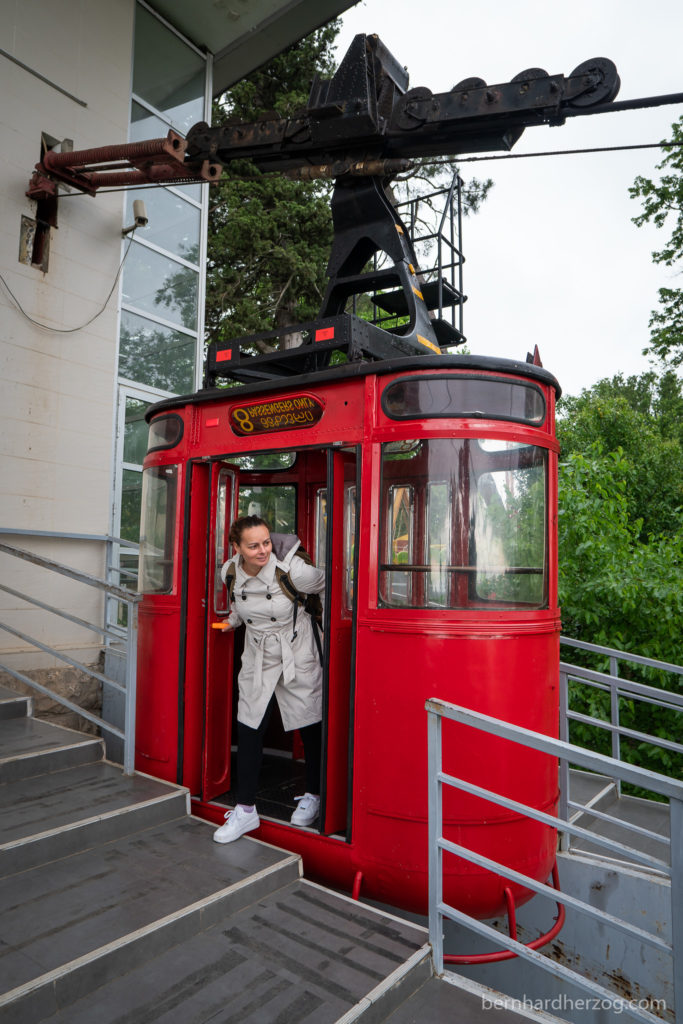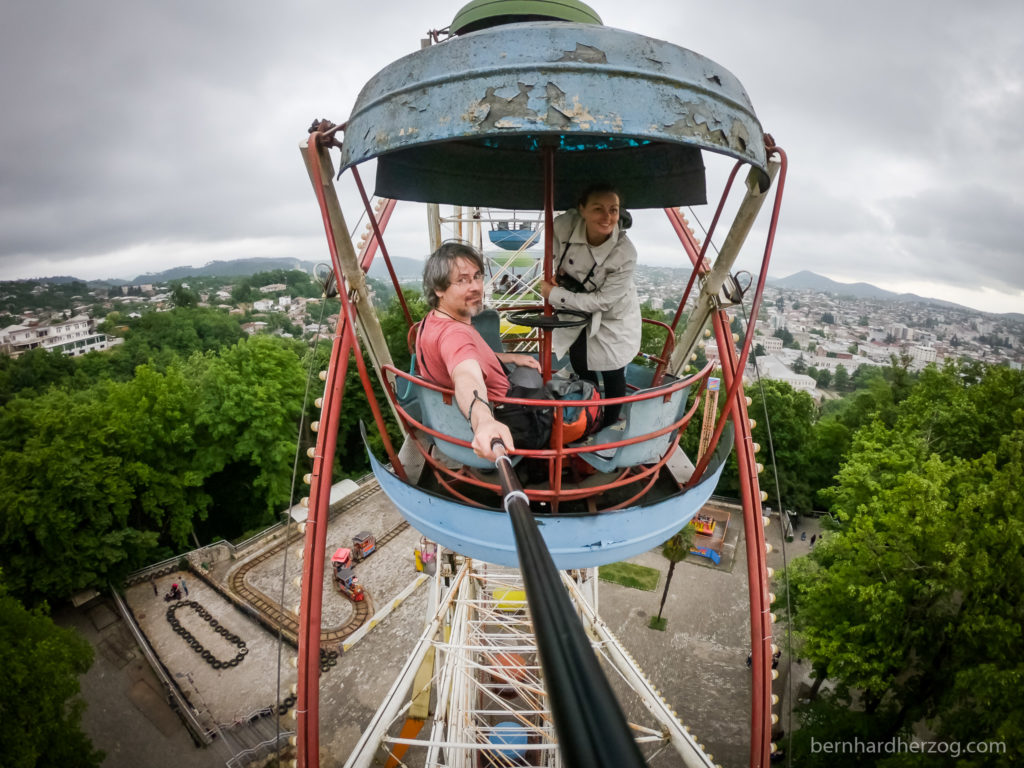 Major sights in Kutaisi:
Bagrati Cathedral

Colchis Fountain

Parliament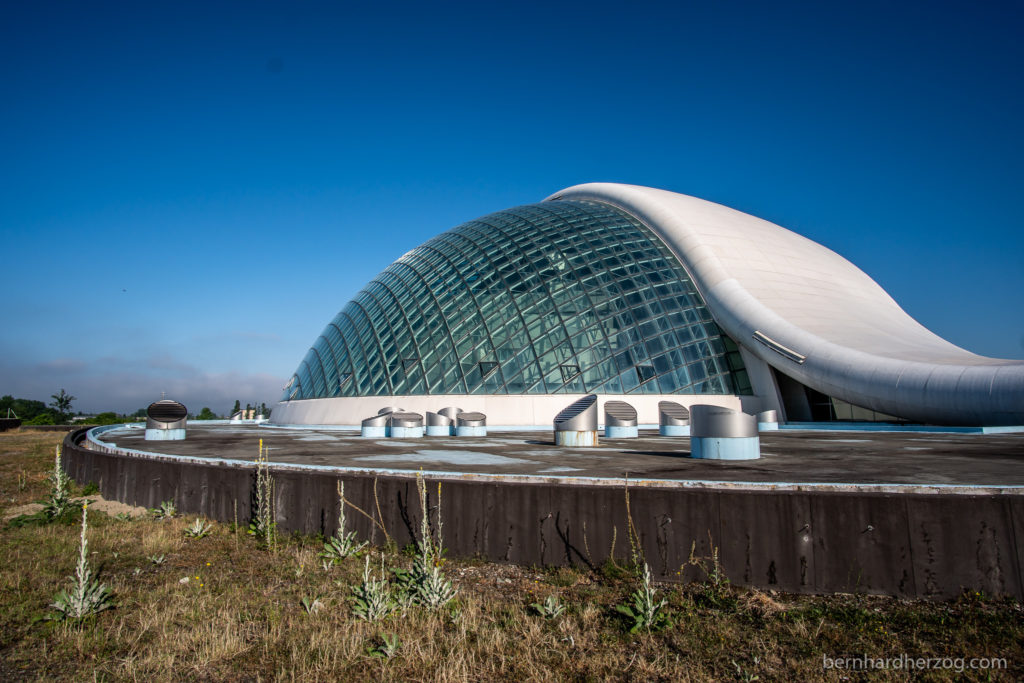 The drive to Tbilisi was not so bad. Part of it is on a multi-lane highway (max. speed 110 km/h) but in the middle there is mountain pass. Traffic in Tbilisi itself is crazy. Tbilisi is beautiful but more expensive than Kutaisi. You can sleep in Kutaisi center for 9 Euros but in Tbilisi it is double the price or more.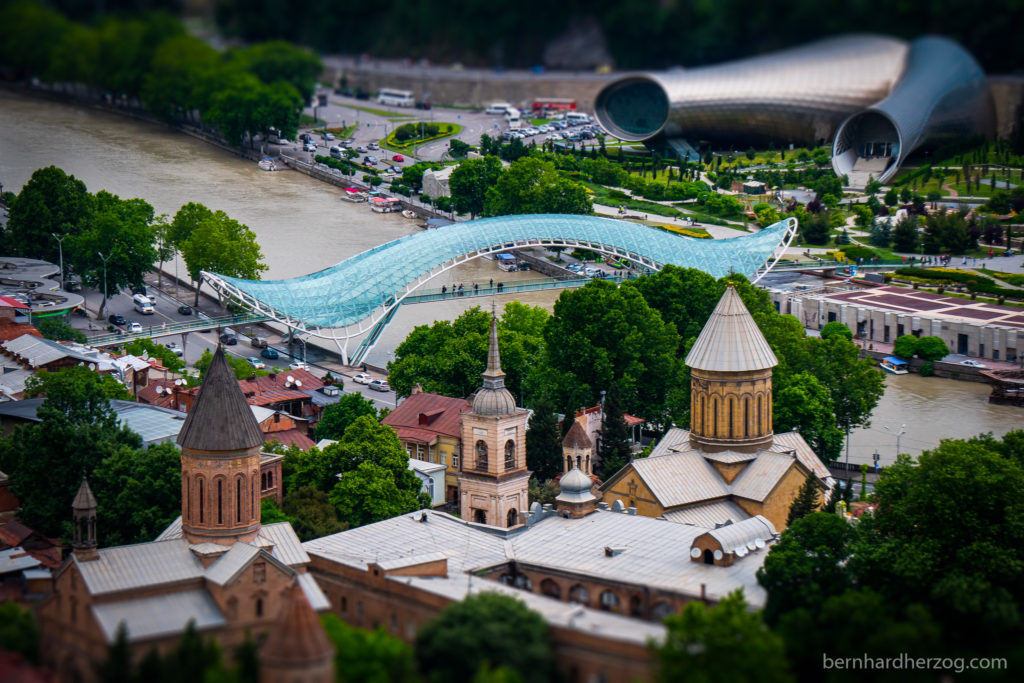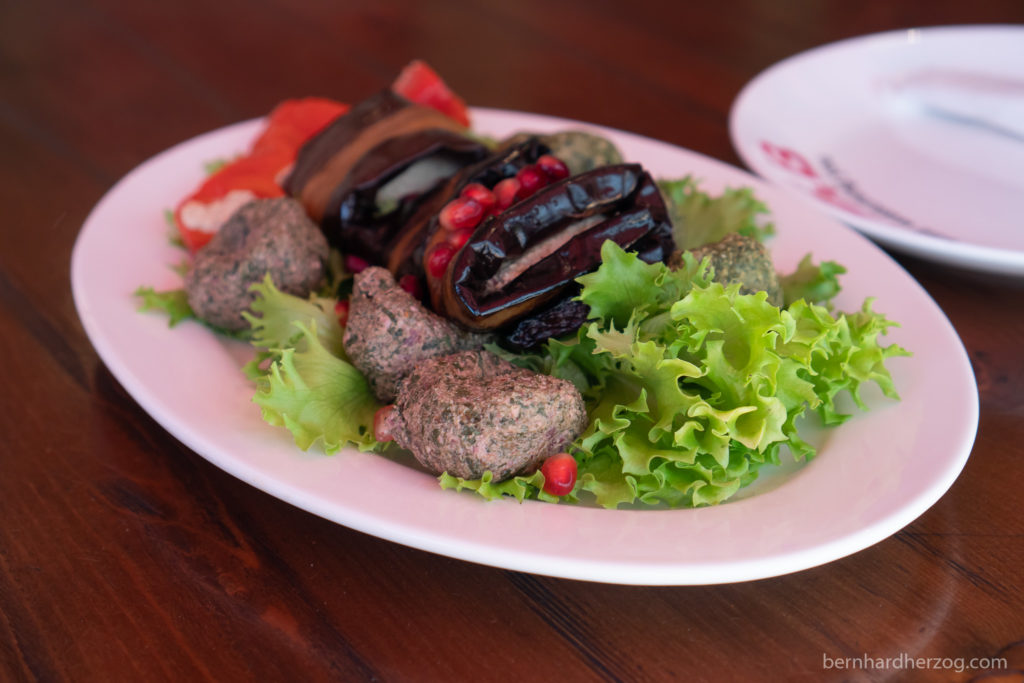 Major sights in Tbilisi:
Old town
Peace Bridge

Narikala Fortress

Presidential Palace

Urban Cable-Car
Day 2: Tbilisi – Mtskheta – Ananuri – Kazbegi
The trip to Kazbegi was our top priority so we wanted to do it first. The road going there is the scenic Georgian Military Road, which goes to the Caucasus and eventually continues to Russia. That is why there are many trucks (depending on the time of the day but we could not find any pattern). Other than that the road is very good – only for some potholes around Gudauri.
Soon after Tbilisi we arrived at Mtskheta, a very important religious town of Georgia. It was a mistake for us to go into the town itself(which is still decent) because actually we wanted to see the monastery that overlooks the rivers. This Monastery is on the other side of the rivers.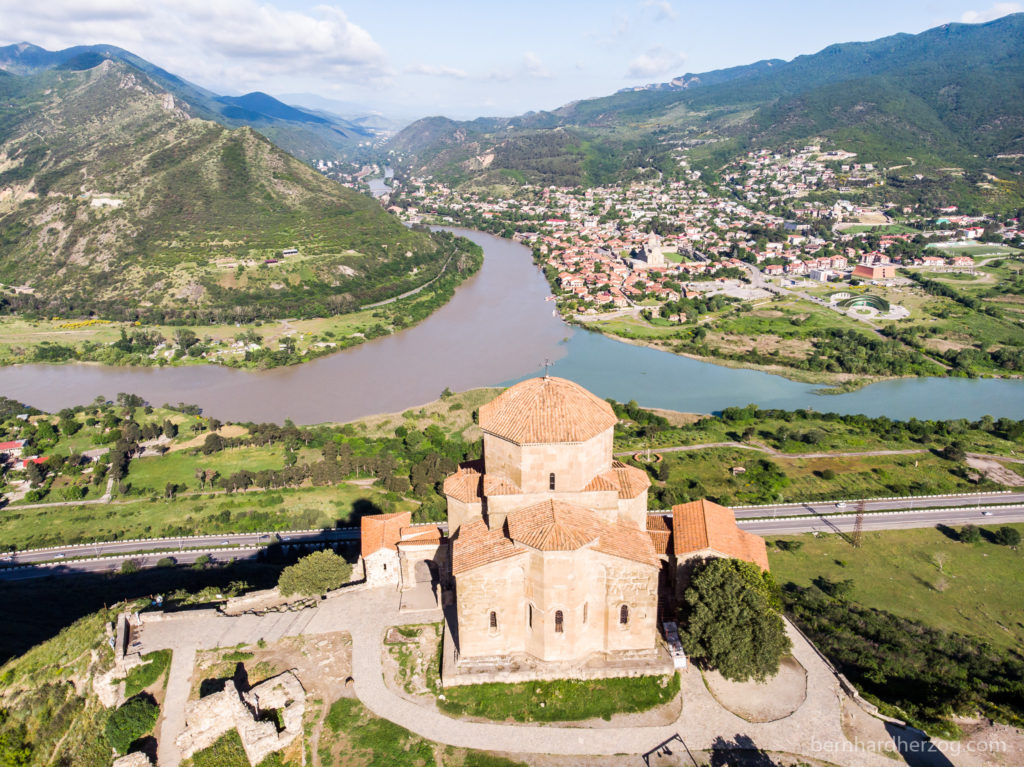 Ananuri is a nice little church/fortress and we took the opportunity to use our SUPs there. The water was a little bit muddy though.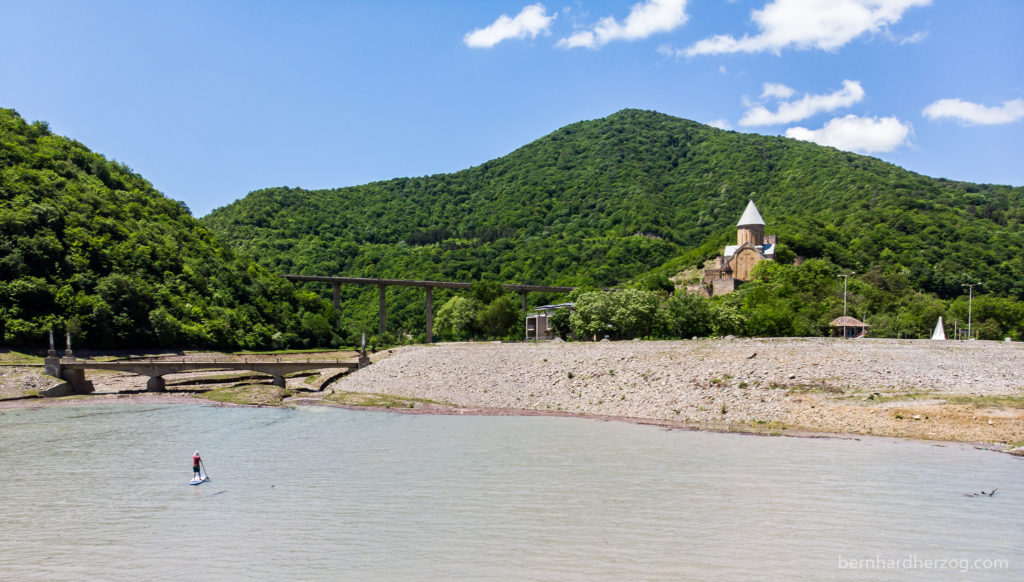 Ultimately we arrived in Stepantsminda, a small town from where we wanted to visit the Gergeti Sameba Church and do some hikes there.
The road to the church used to be a dirt road but now is a brand new paved road. Sadly this kind of destroys the once iconic picture of the church (because of the big parking lot).
I would recommend to walk to the church because it is a nice footpath (doable with sneakers but better with hiking shoes because of the mud). But instead we drove to the church and hiked from there.

We met some friendly Chinese photographers there.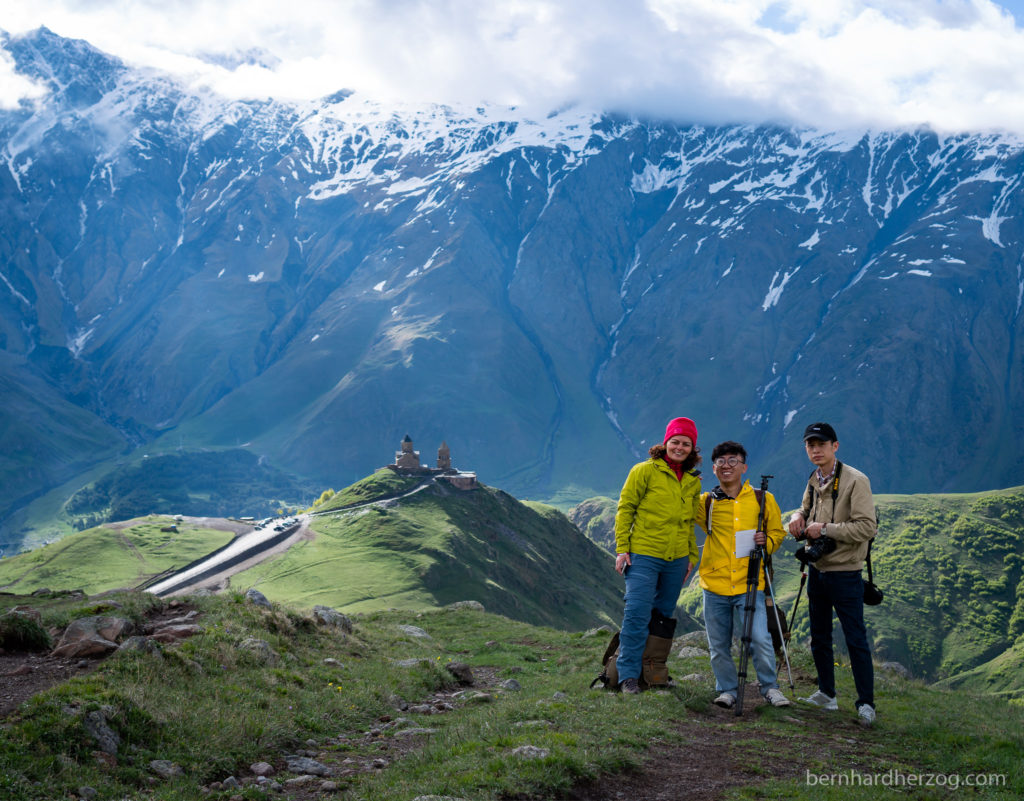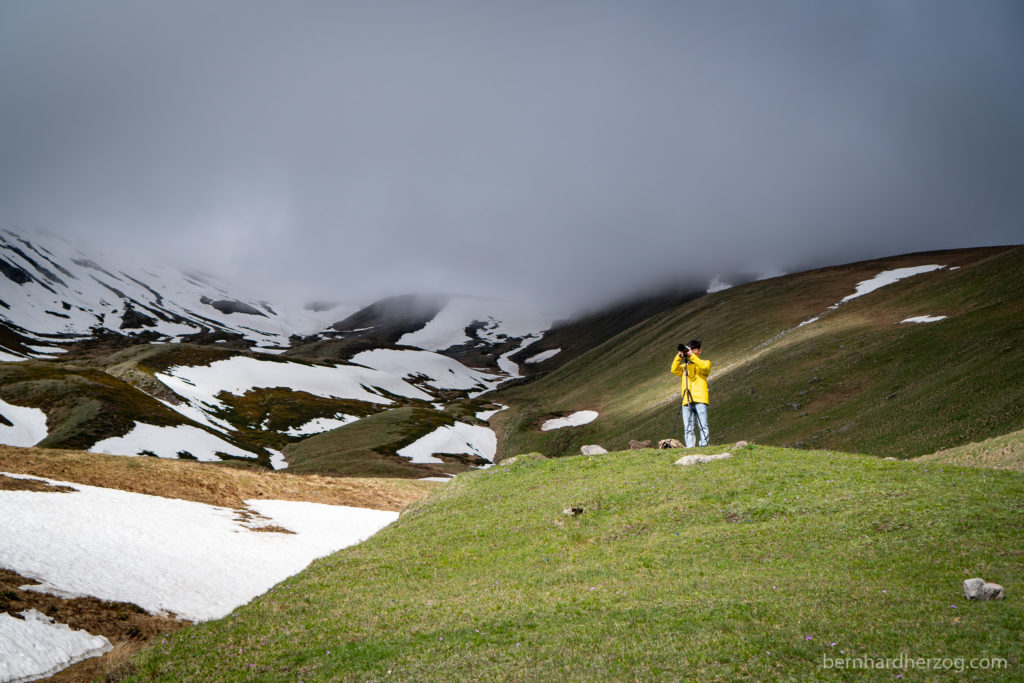 Day 3: Kazbegi – Truso – Gudauri – Vashlovani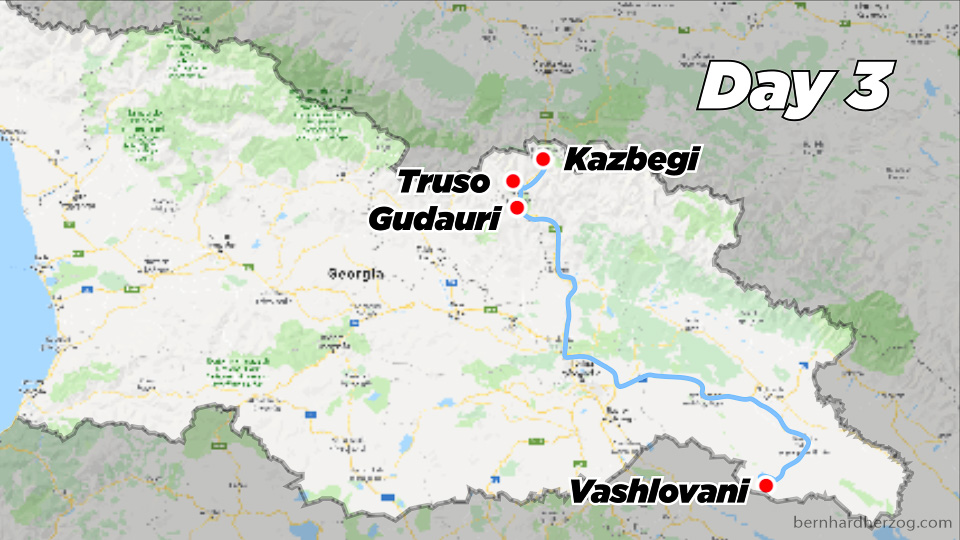 On the next day we did a hike in the Truso Gorge. To drive there a 4WD car is definitely recommended. Actually you can continue to drive in the Gorge but it is more difficult because it is not much space when there is a car coming.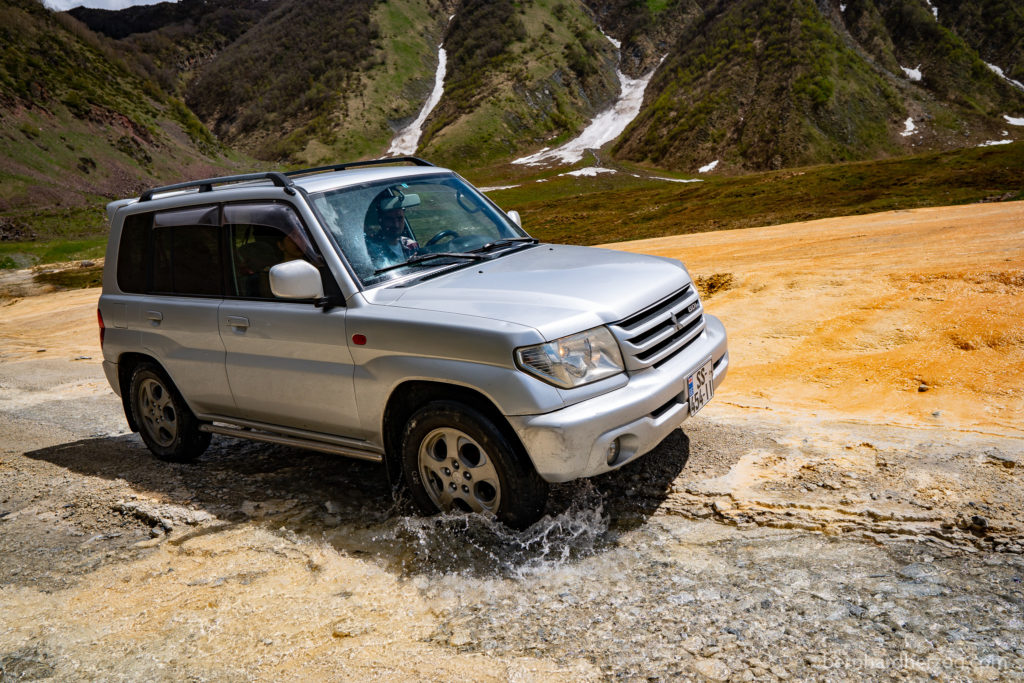 Also it kind of defeats the purpose of this hike.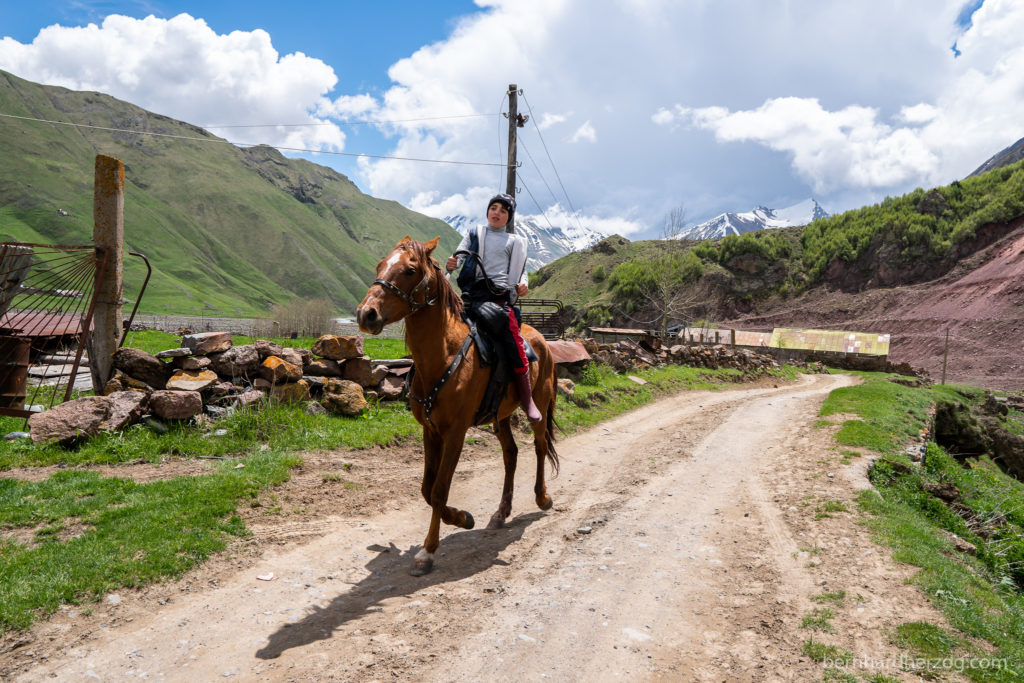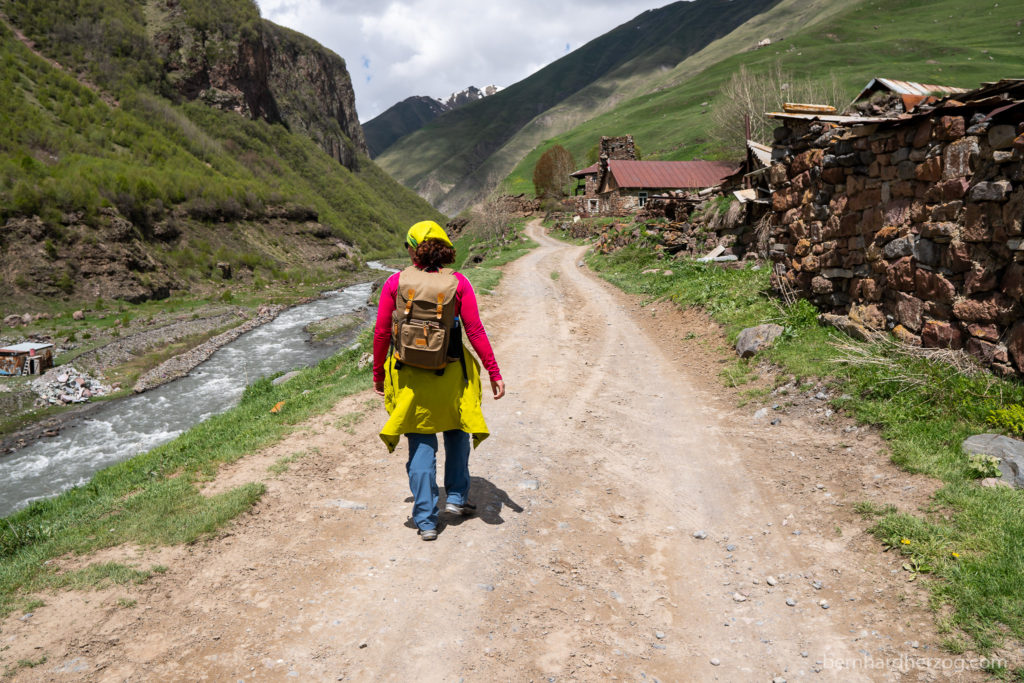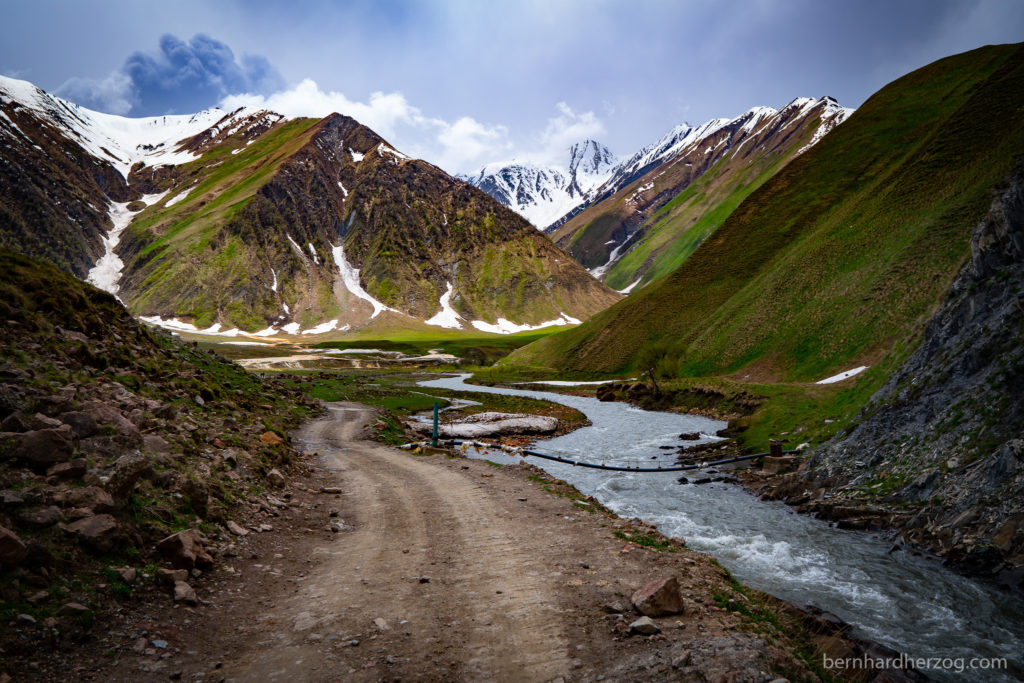 The hike can be continued to a mineral lake (cross the river where there is camping site and go up and left) and to an old town and some defensive towers, there is even a fortress which is already near South Ossetia, but we did not go that far.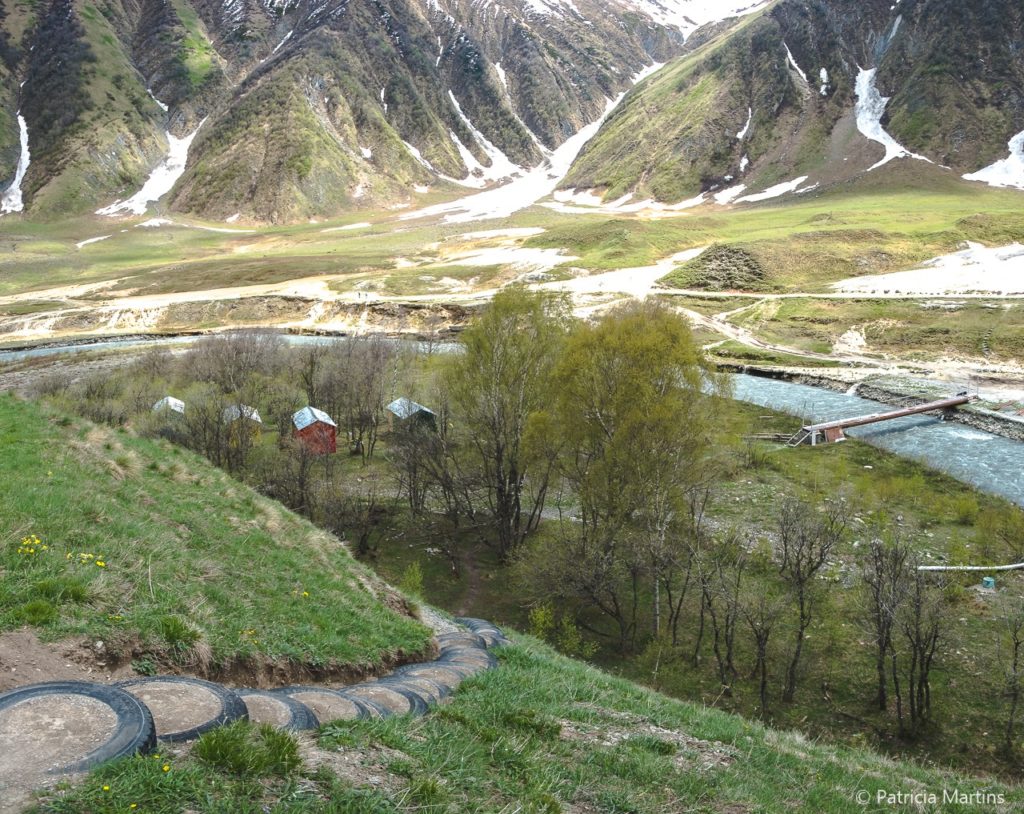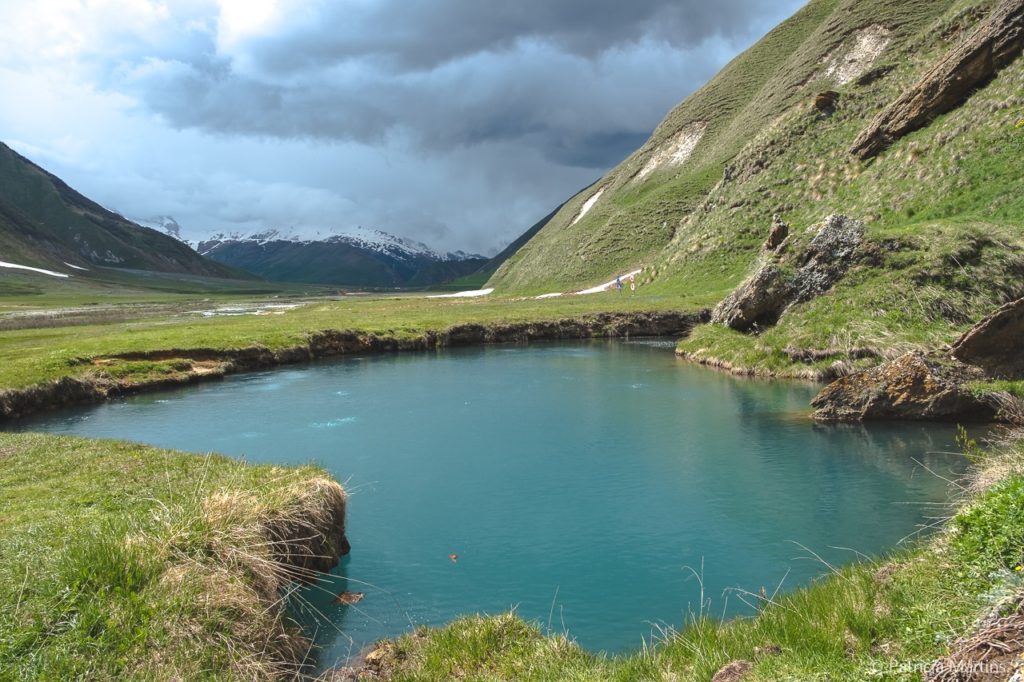 Near Gudauri there is an impressive viewpoint alongside the road.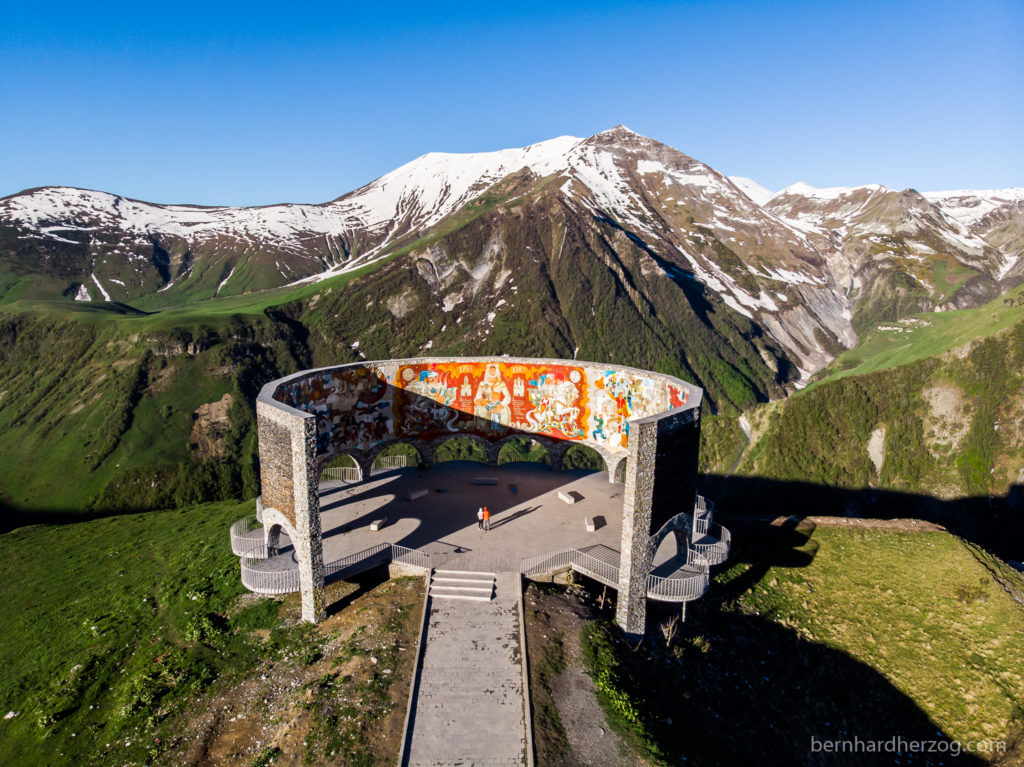 Gudauri is actually a ski ressort and it possible to get a very good accommodation for a very cheap price in Summer (cheaper than Stepantsminda).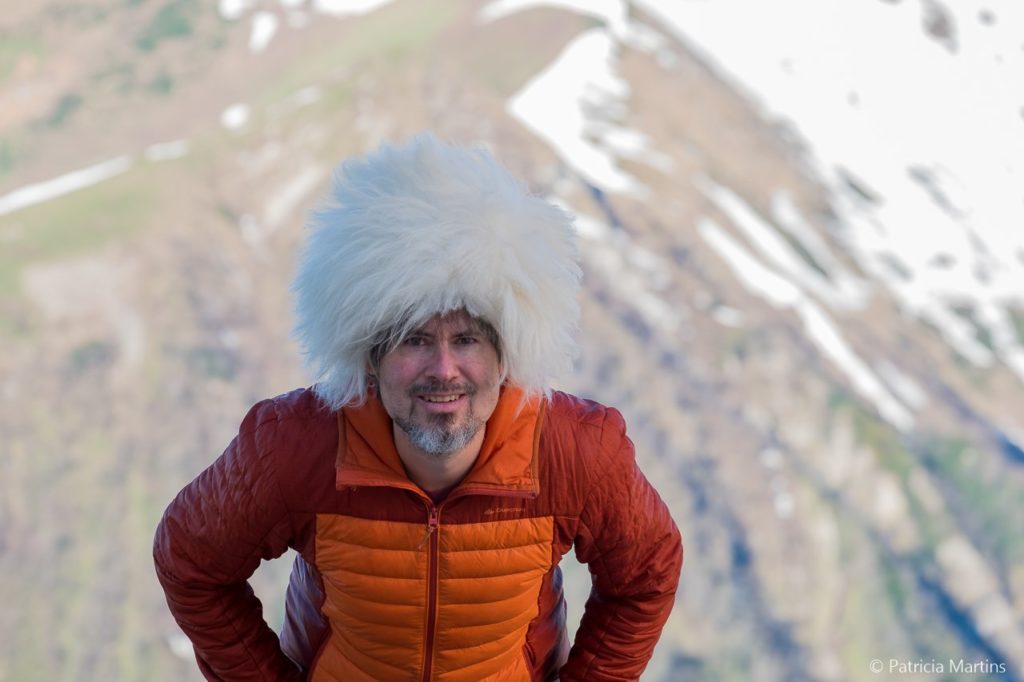 After going back to Tbilisi we drove to the east to the Vashlovani national park. Near Tbilisi there is heavy truck traffic but later it is better. You have to get a permit in Dedoplis Tskaro and we also rented a tent there (actually we received only 2 pegs for our tent so we could not put the outer tent, luckily it did not fly away or rain). Don't forget to stock up on food and water because Vashlovani is a deserted area near Azerbaijan.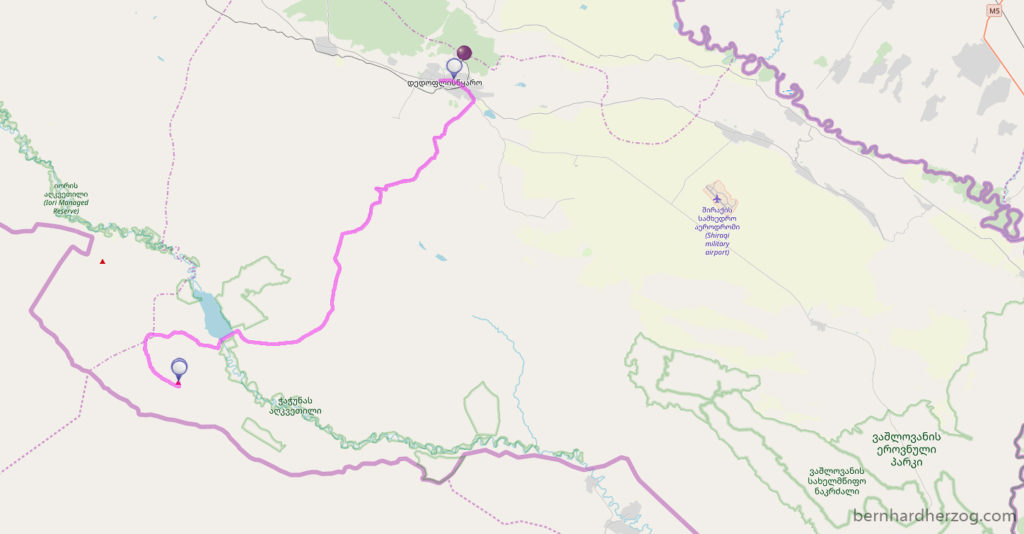 Actually we drove to the mud volcanoes which are not really in Vashlovani national park, but we still needed a permit because it is near the border as well. This is mostly a dirt road (4WD car highly recommended).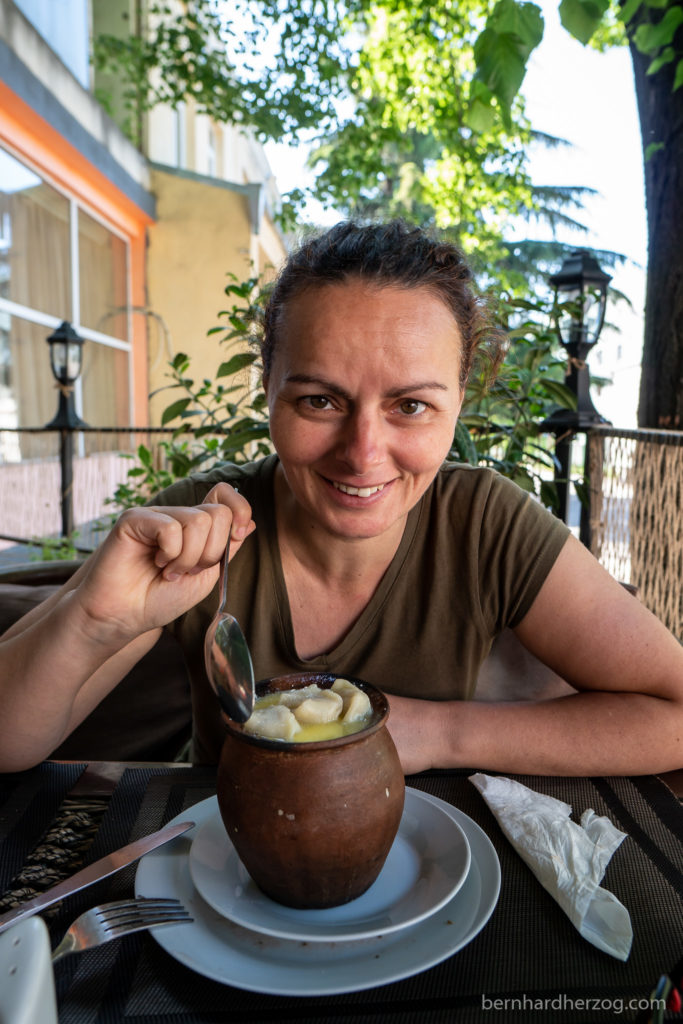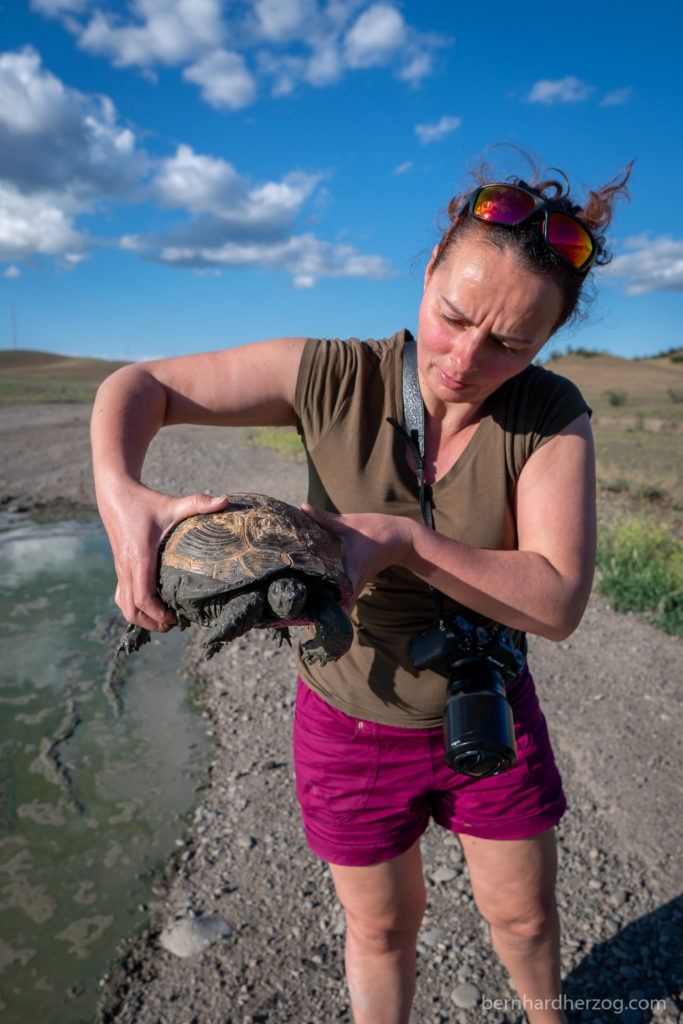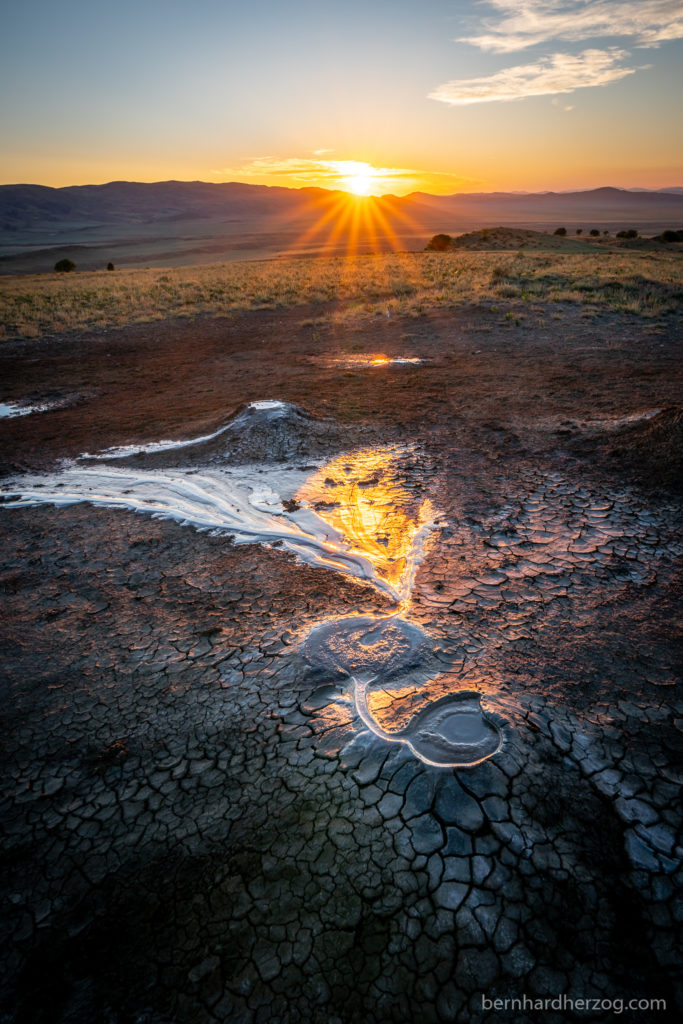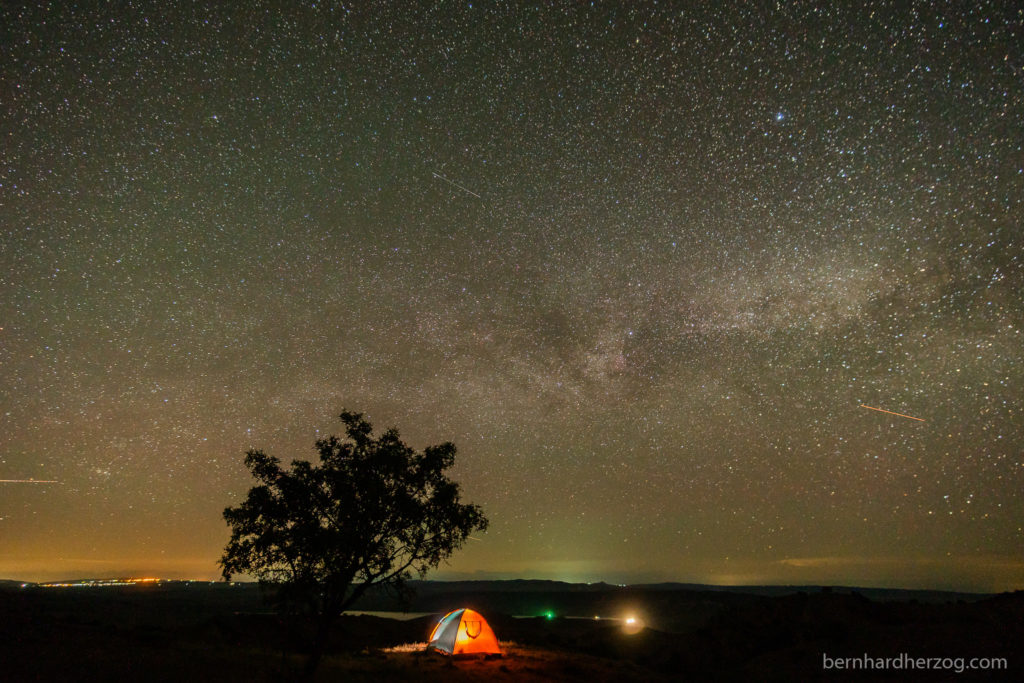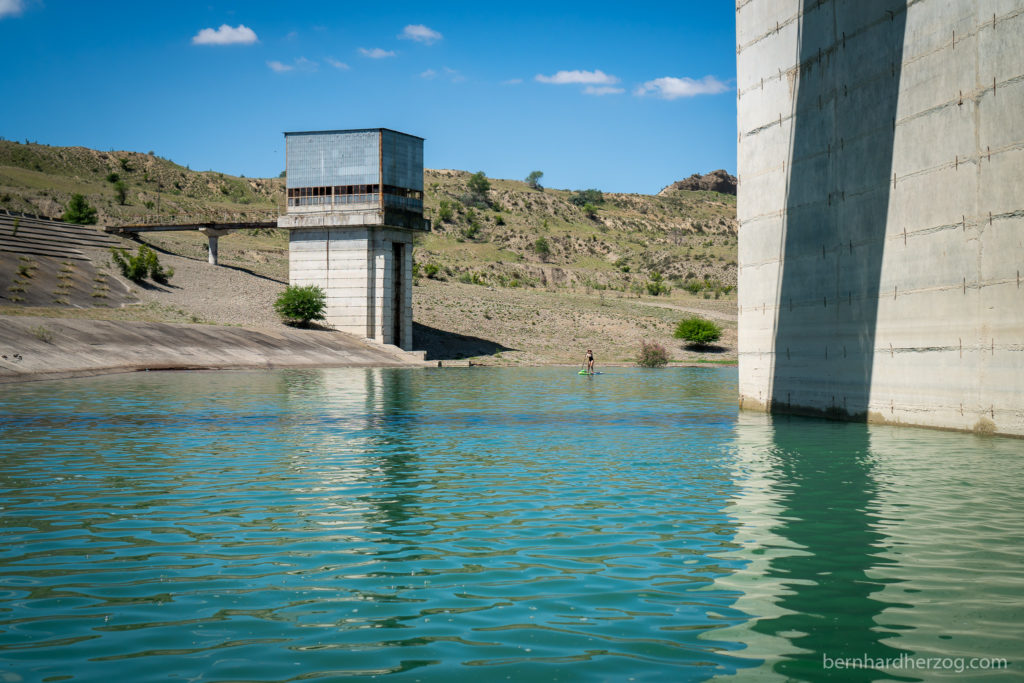 This area is off the beaten path and non-touristic. I hope it stays like that, for example at the mud volcanoes there were no signs on where to put the car or anything. I guess it will not stay like that if more tourists will come. Anyways if you read this I ask from you not to destroy the volcanoes and be careful with the car and don't leave any trash.
Day 4: Vashlovani – Gori – Uplistsikhe
The next day we drove back to Tbilisi and continued to Gori. To Gori it is a highway so no problem with driving.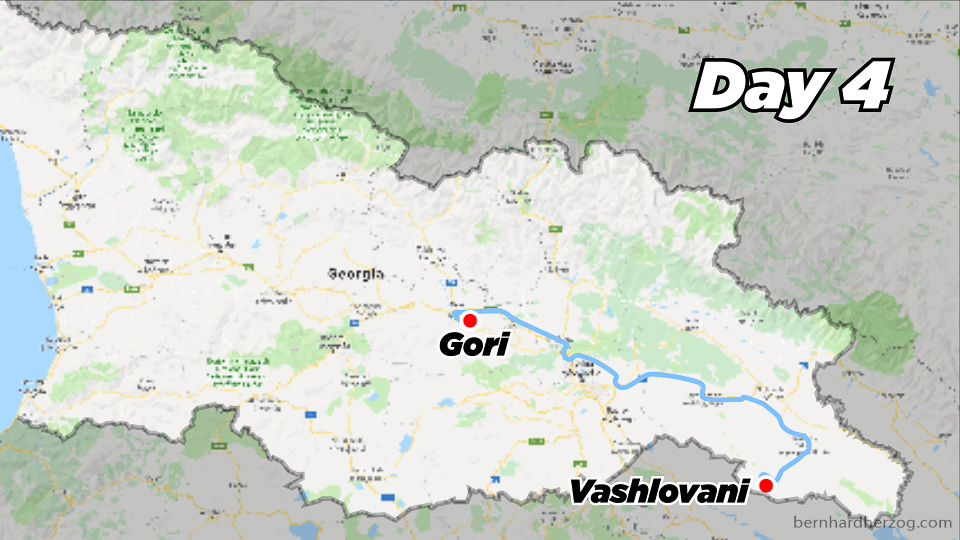 From Gori we went to nearby Uplistsikhe, an ancient cave town.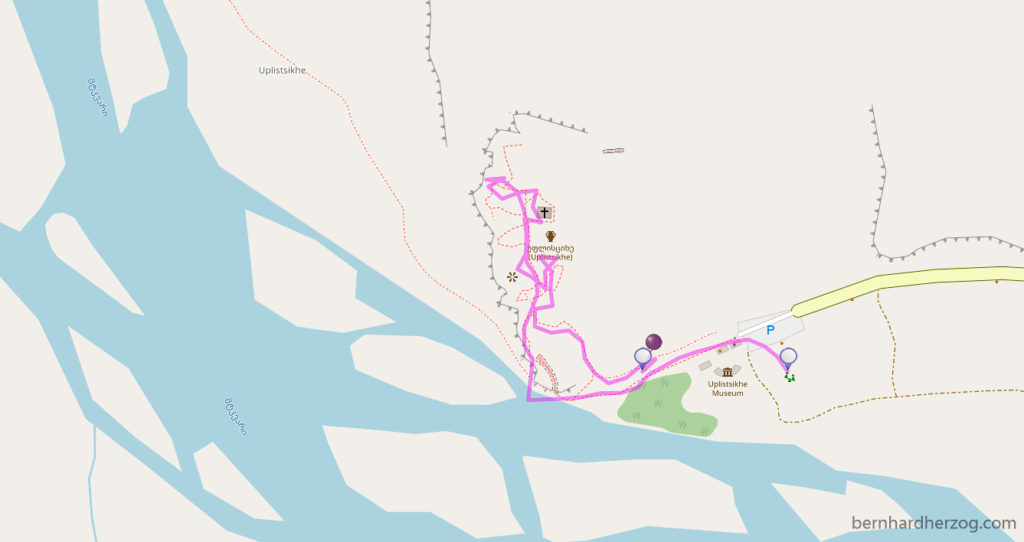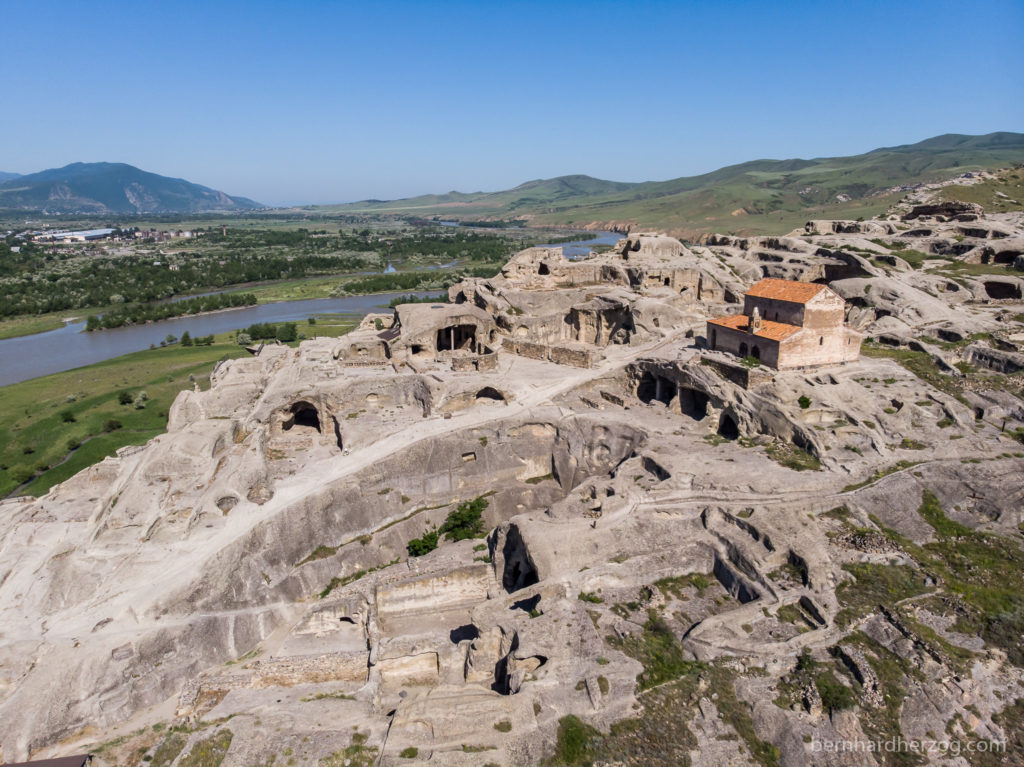 Actually there are a number of cave towns in Georgia, but Uplistsikhe is the most easily accessible. There is also David Gareji and Vardzia.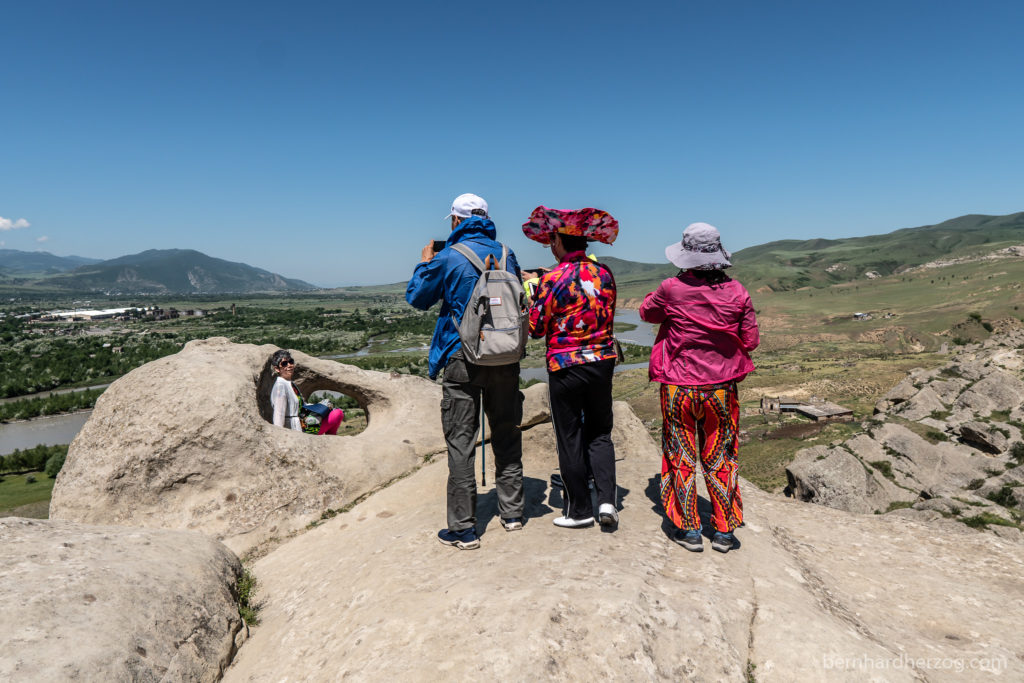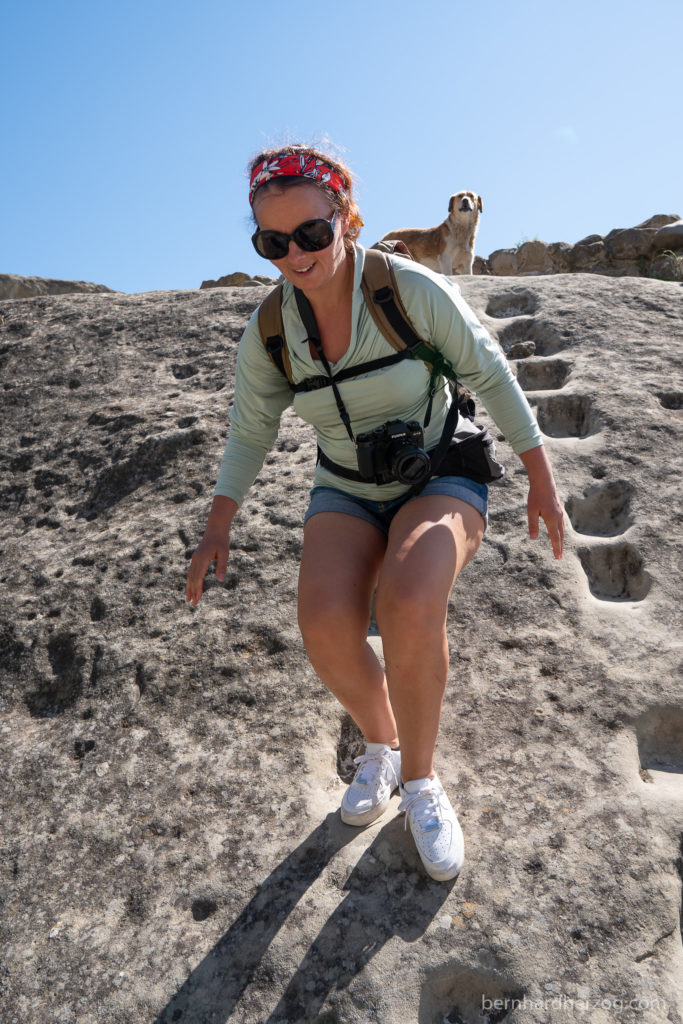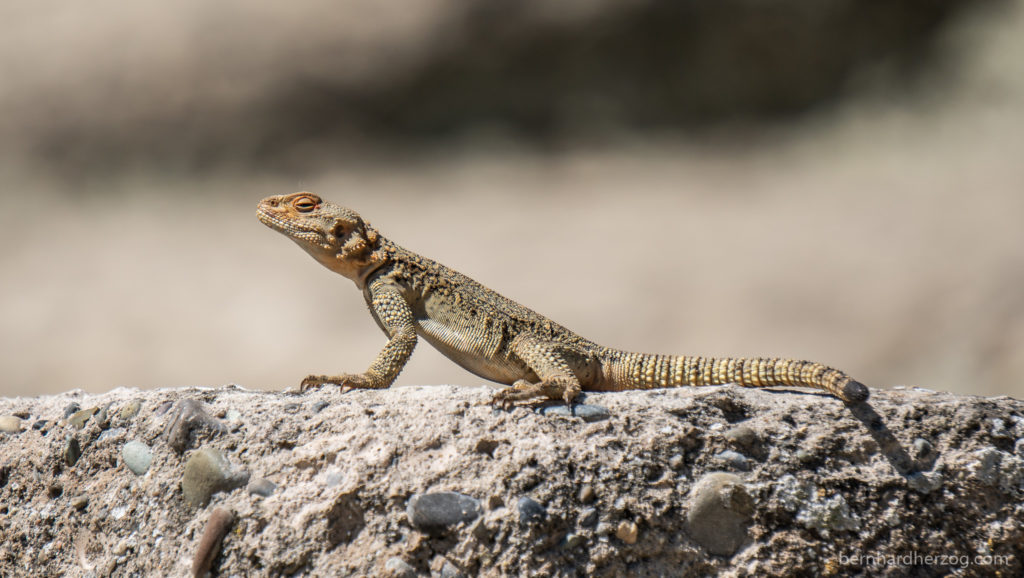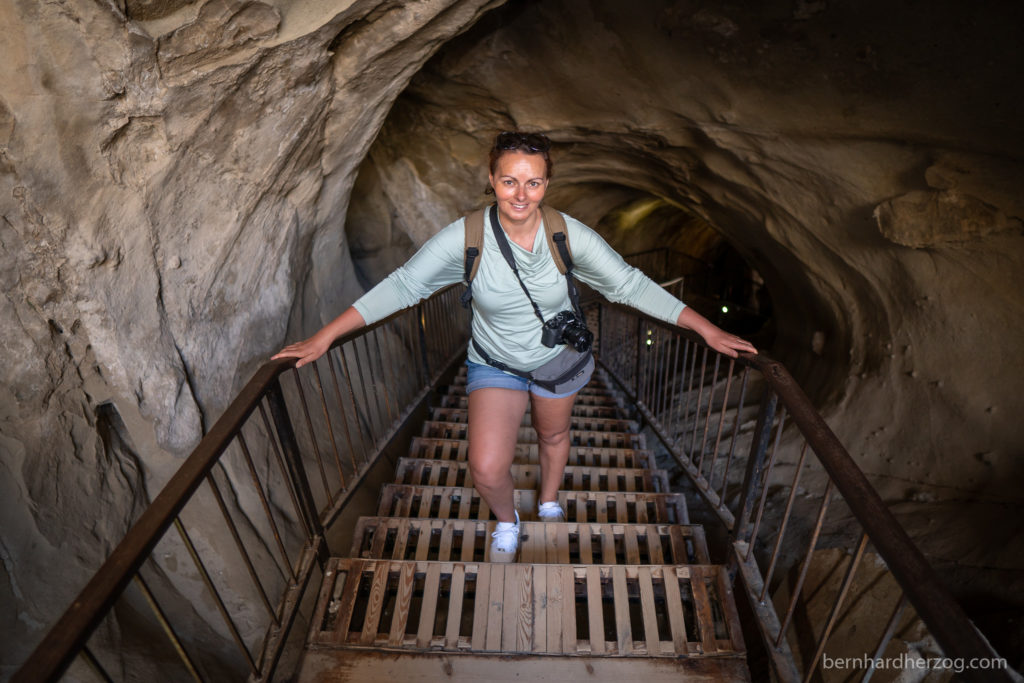 Gori has the museum of Stalin but we did not go there. The history of Gori is interesting nevertheless and helps you understand why Stalin became the dictator.
Day 5: Gori – Chiatura – Katskhi – Balda – Ushguli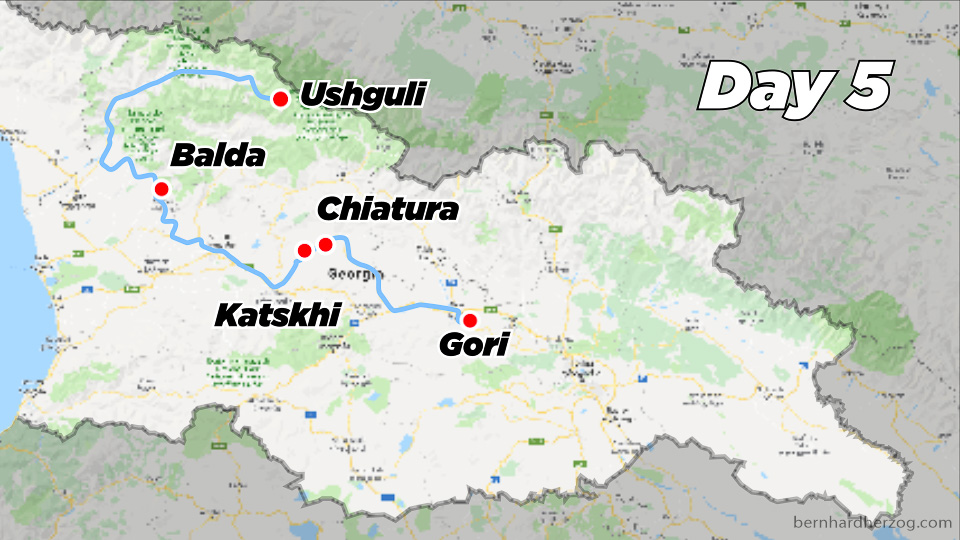 Chiatura is an amazing old mining town and today also a poor city. Many artifacts from Russian communist times. There are some cable cars for the people to go to their homes which are on the hills. In the old times they were used to transport the miners up to mines because walking up took too much time. Right now they are building new modern cable cars so soon it will not be the same (unfortunately).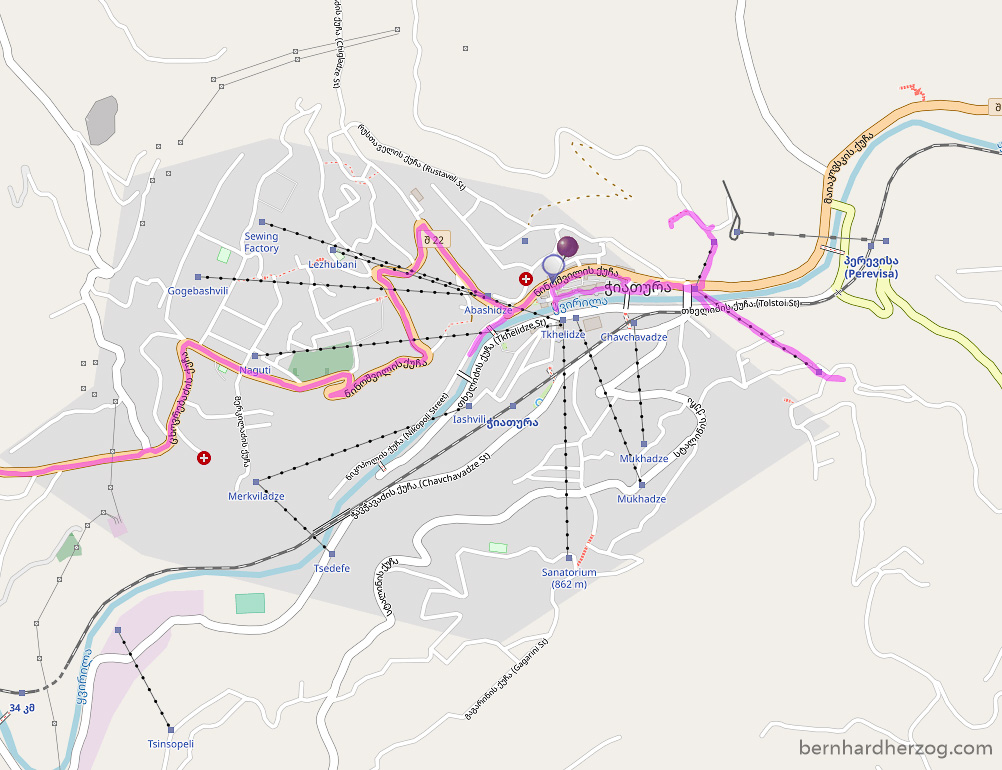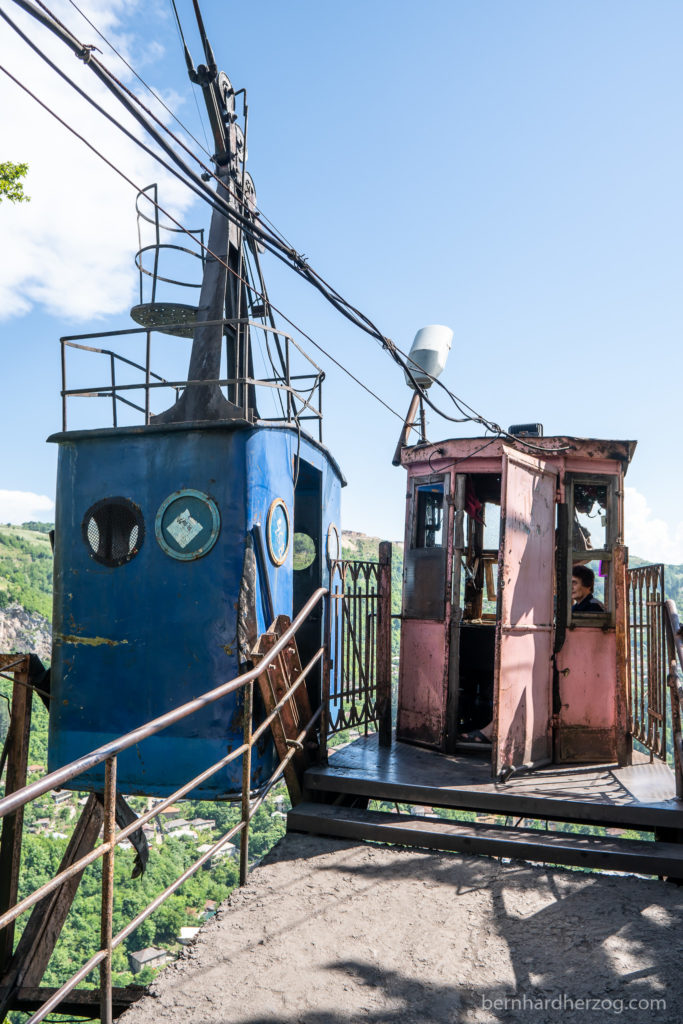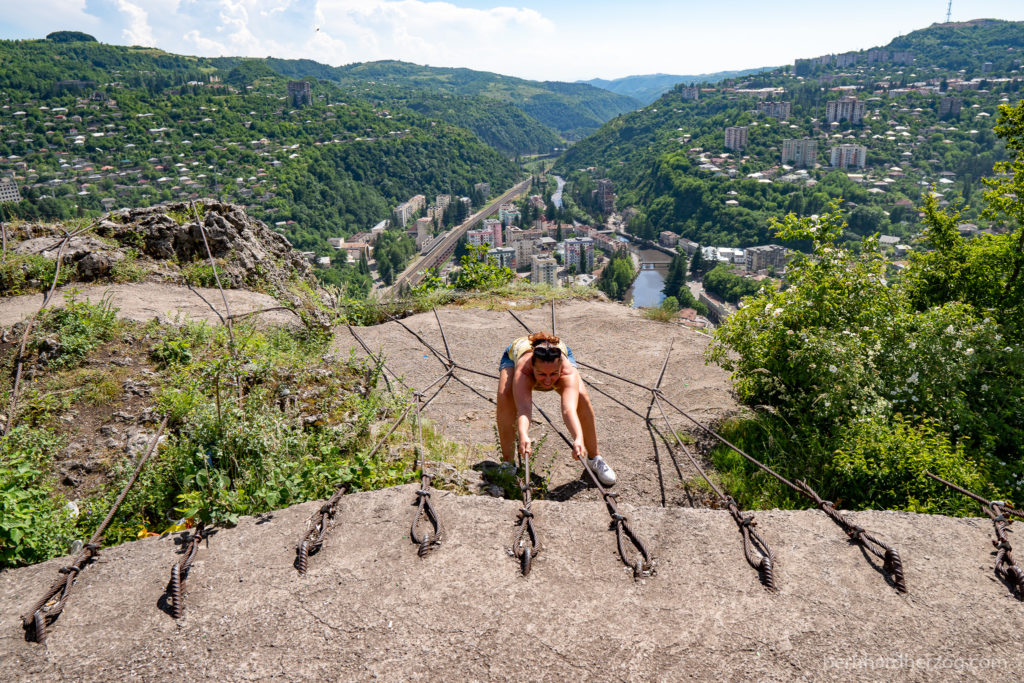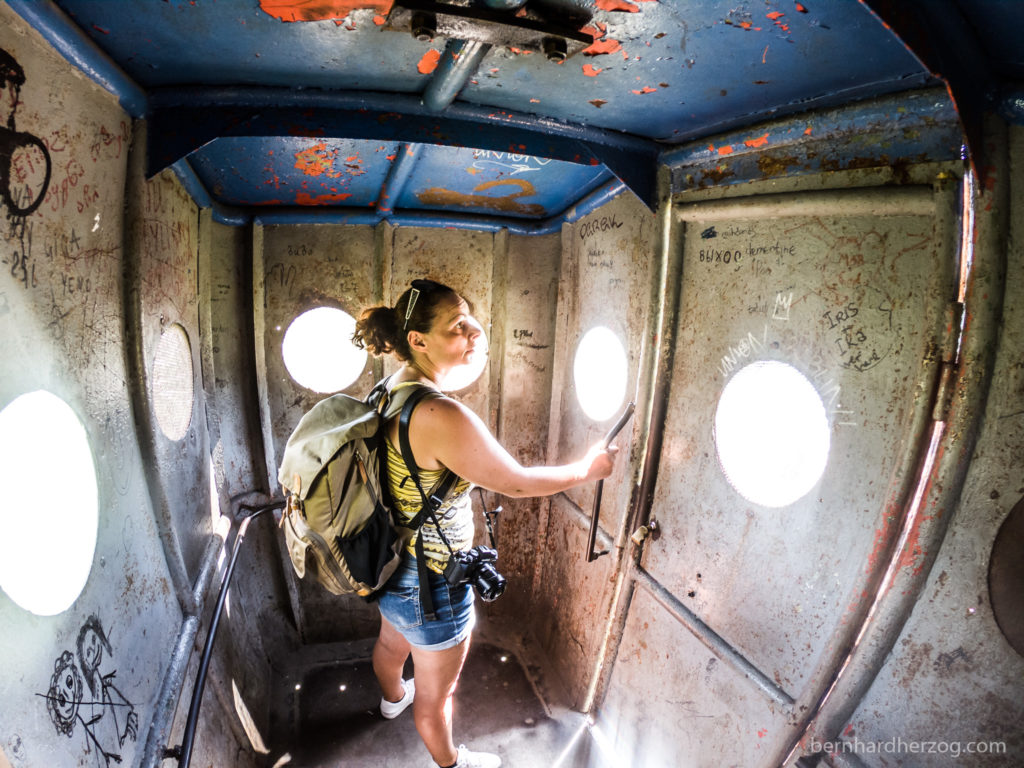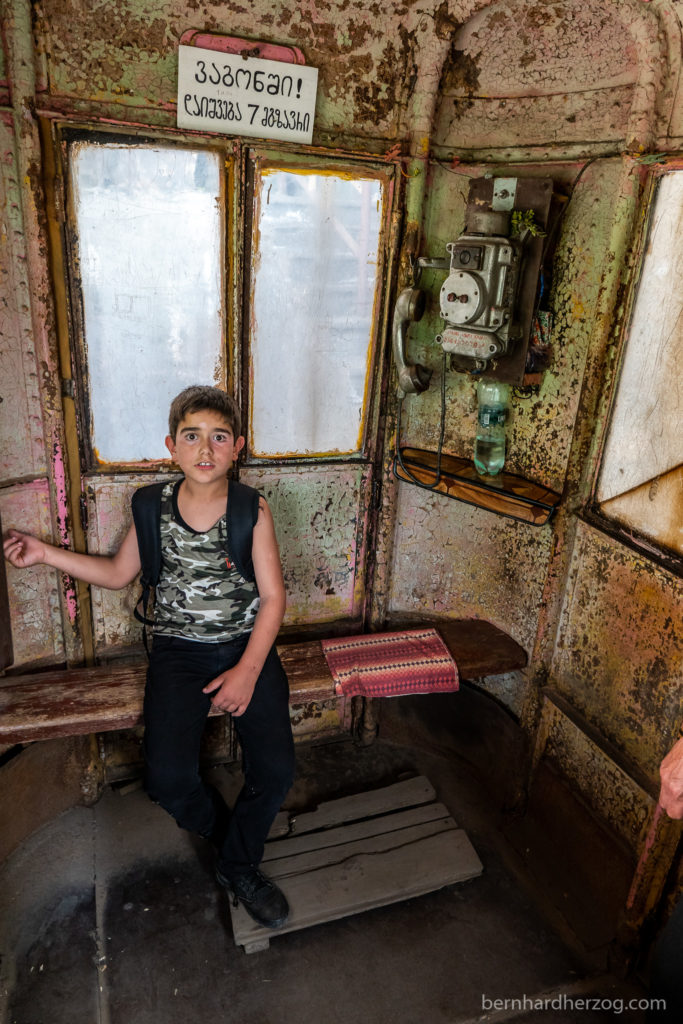 Next we went to Katskhi column (gravel road). It is difficult to photograph without a drone, maybe you can go to the cliff behind the column.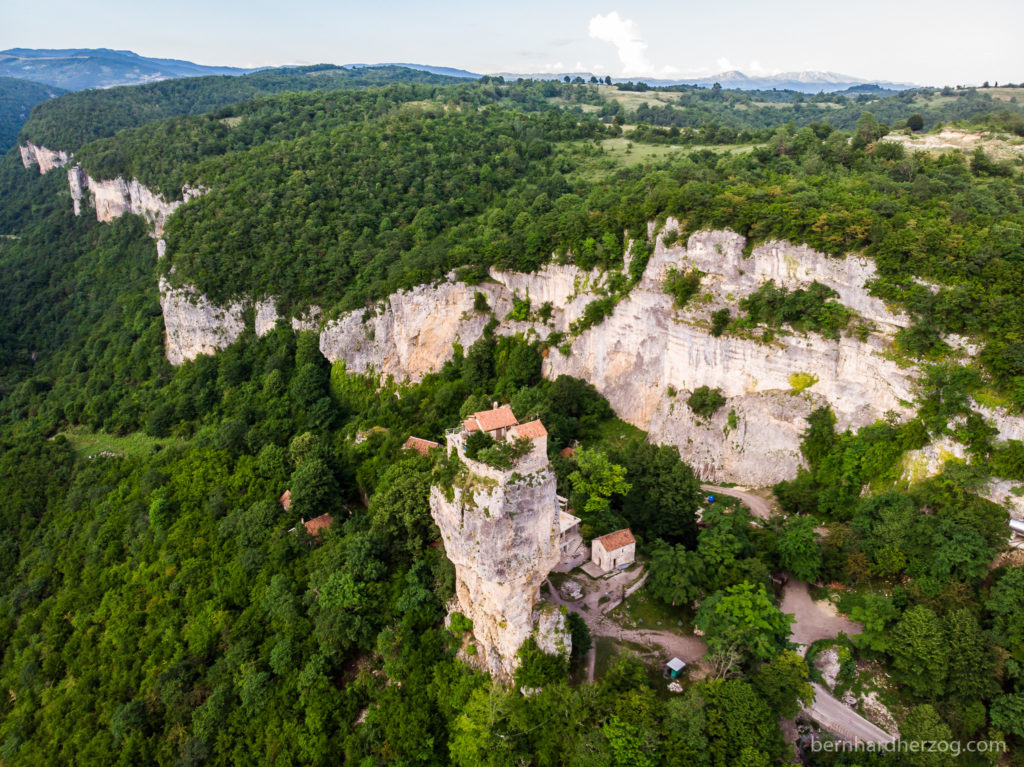 It is nice but if you want to see really impressive monasteries on rocks go to Meteora in Greece.
Our plan was to go with our SUPs into a canyon. At Martvili it was not possible (VERY touristic unfortunately) so we went to Balda. There we found a nice waterfall and had a great meal (!) but did not have enough time to find the proper canyon for our SUP.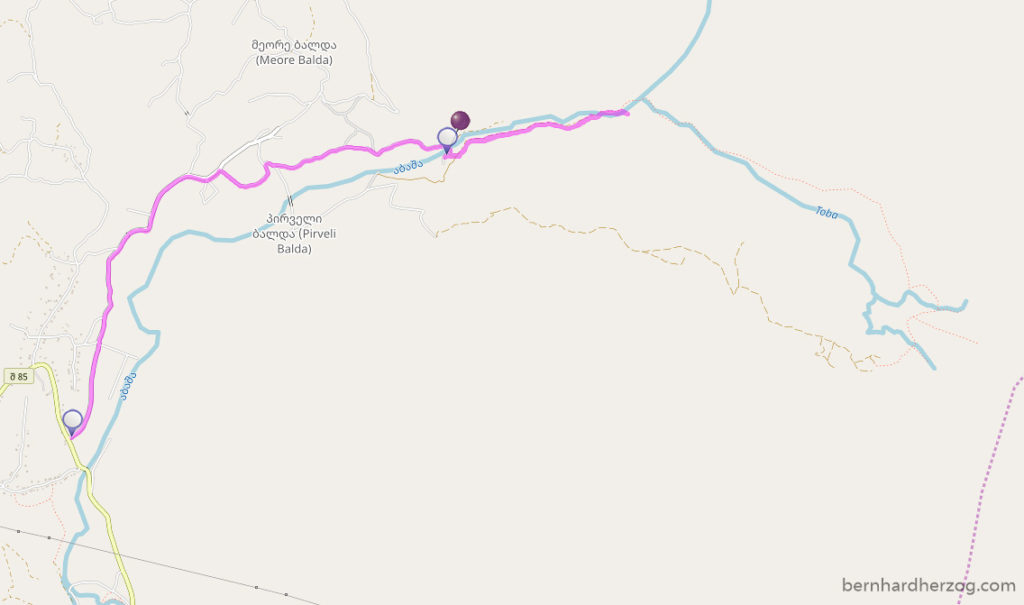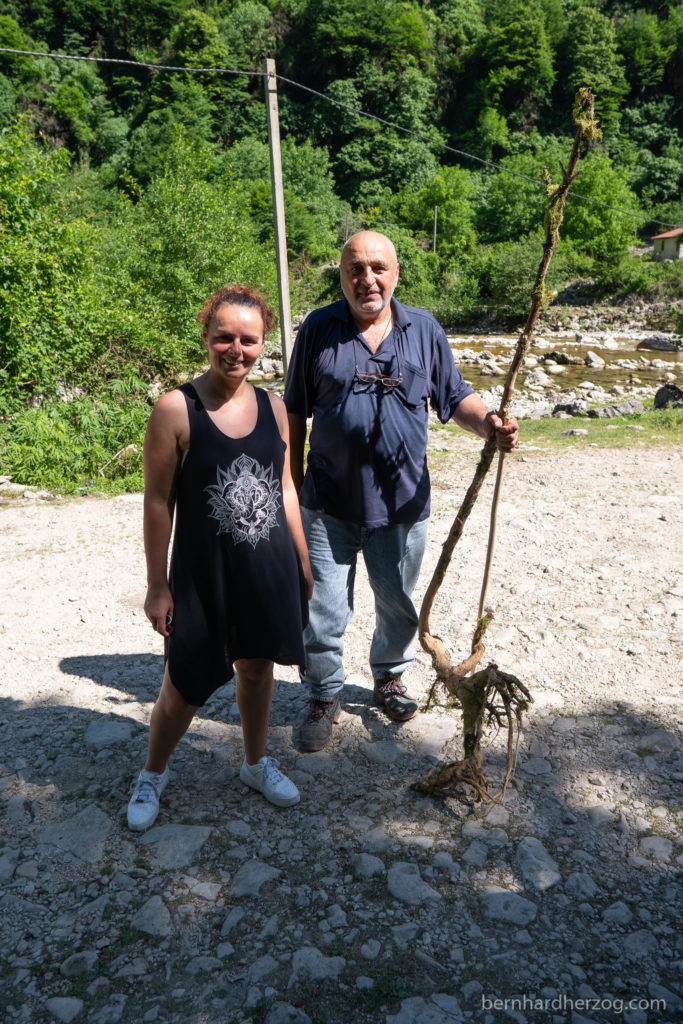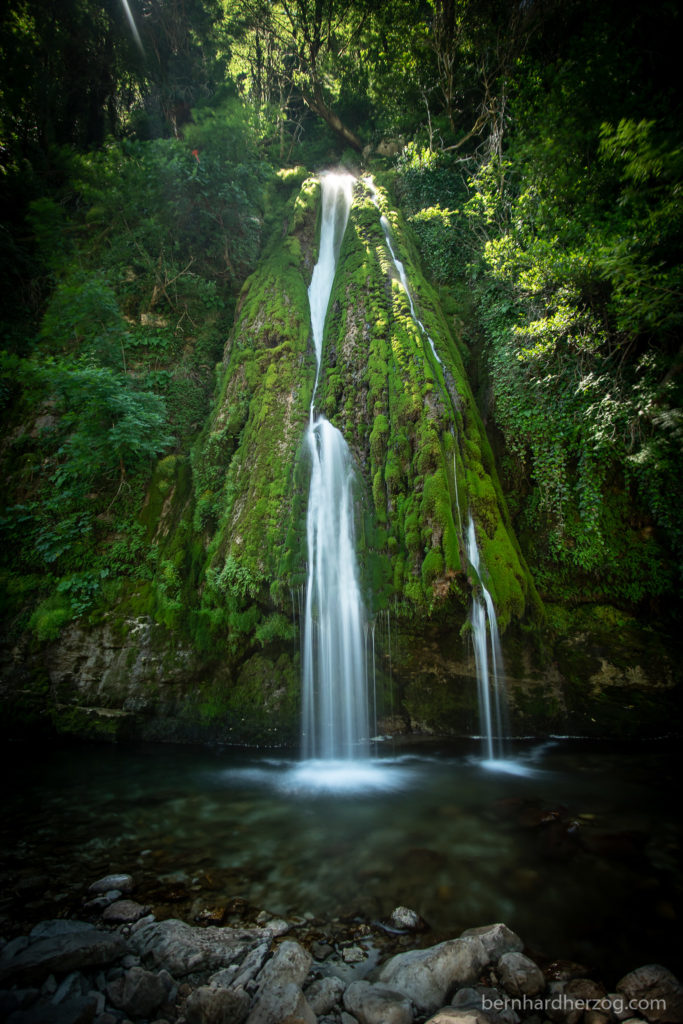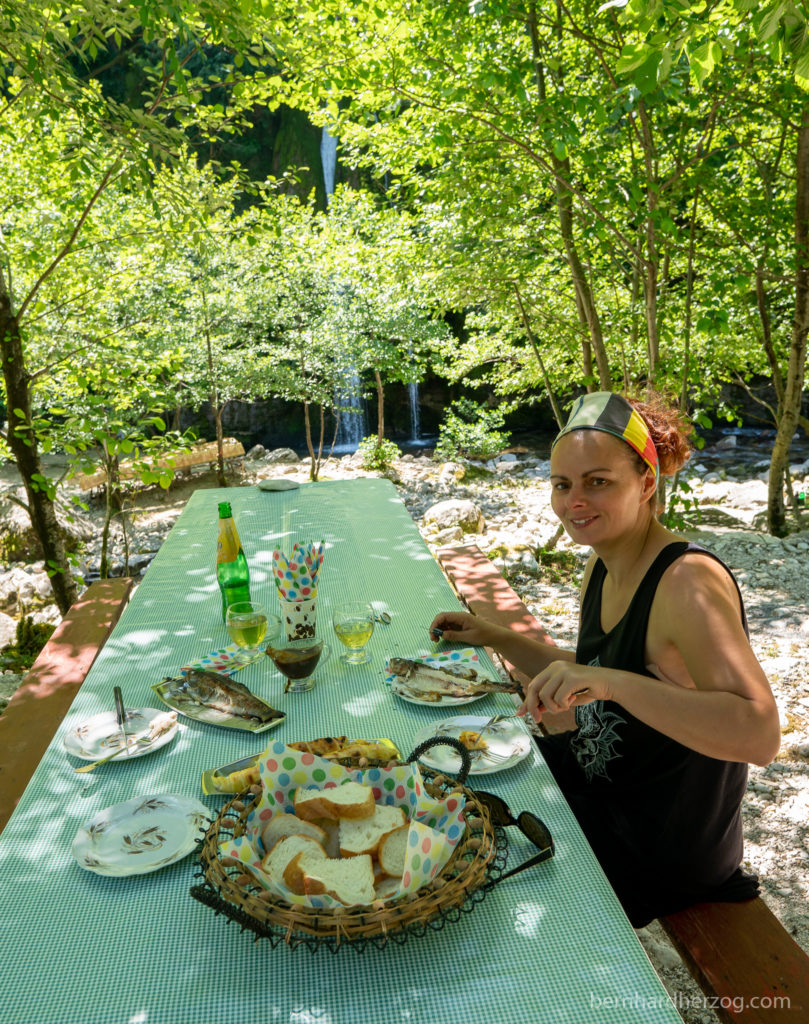 One note though: The restaurant owner barely spoke english so we negotiated the price with our hands. This did not really work so next time I think it is better to bring a paper and a pen. It is no problem to pay for good food but it is also good to stay in control and know what it will cost (we did not pay a whole lot but I still think we paid tourist prices of course).
After the meal we headed for Ushguli. This is a very scenic but really long drive (ca. 6 hours). We passed by the Enguri Dam and from Mestia the road is getting worse and worse. But for our 4WD car it was not a problem and also the road was not always so narrow so that no other car could pass.
It is also possible to drive over Lentekhi which is more difficult and less touristic for sure, but they said it is closed (snow) or maybe they don't want people driving there 😉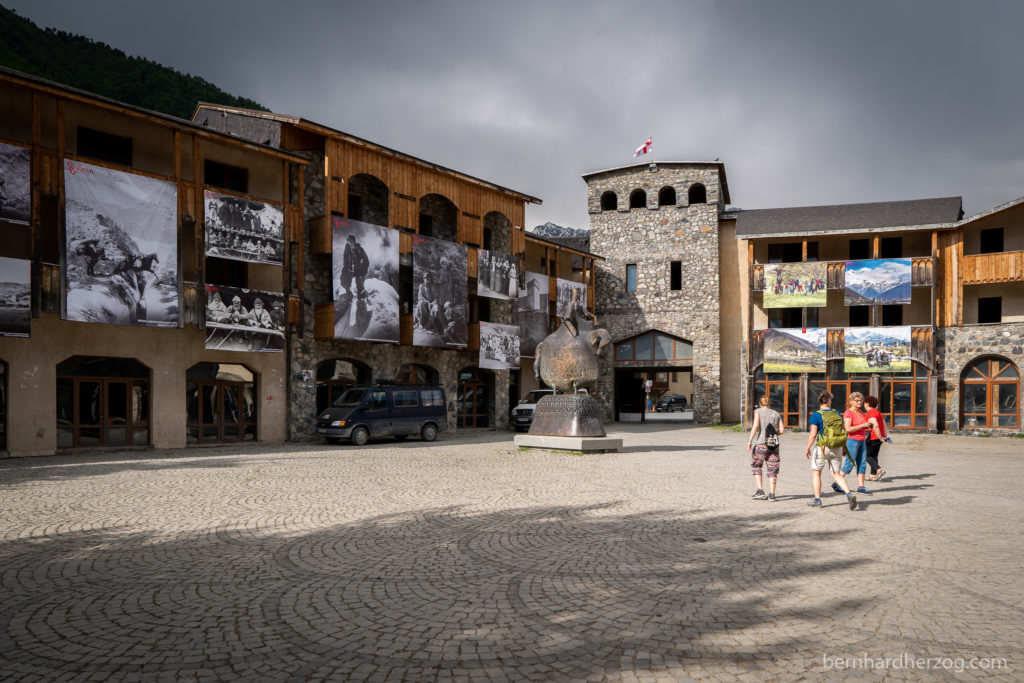 In Ushguli we were happy that we decided to go there. It is one of the highest continuously inhabited settlements in Europe and beautiful because of the defensive towers and the glacier in the background.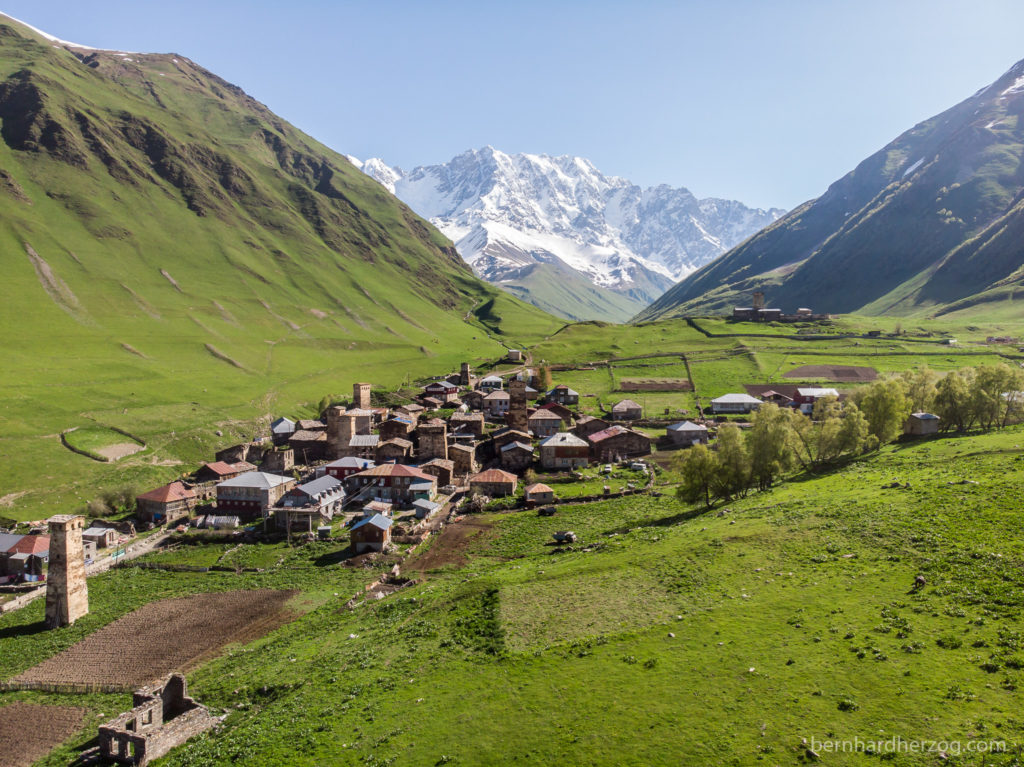 Depending on where you stay I recommend to use the bigger "bypass" road that goes uphill after the bridge and don't drive into the narrow town roads. Don't use Google Maps!
We went for a hike to the mountain behind the last village. It is also possible to ride a horse in the valley to the glacier but we did not want to do any touristic things. Note: You can have dinner and breakfast at the places you are staying which are surely fantastic but we had to avoid esp. breakfast because we had to leave so early (to take pictures with good light, to go for hikes avoiding the heat and/or to continue to our next destination).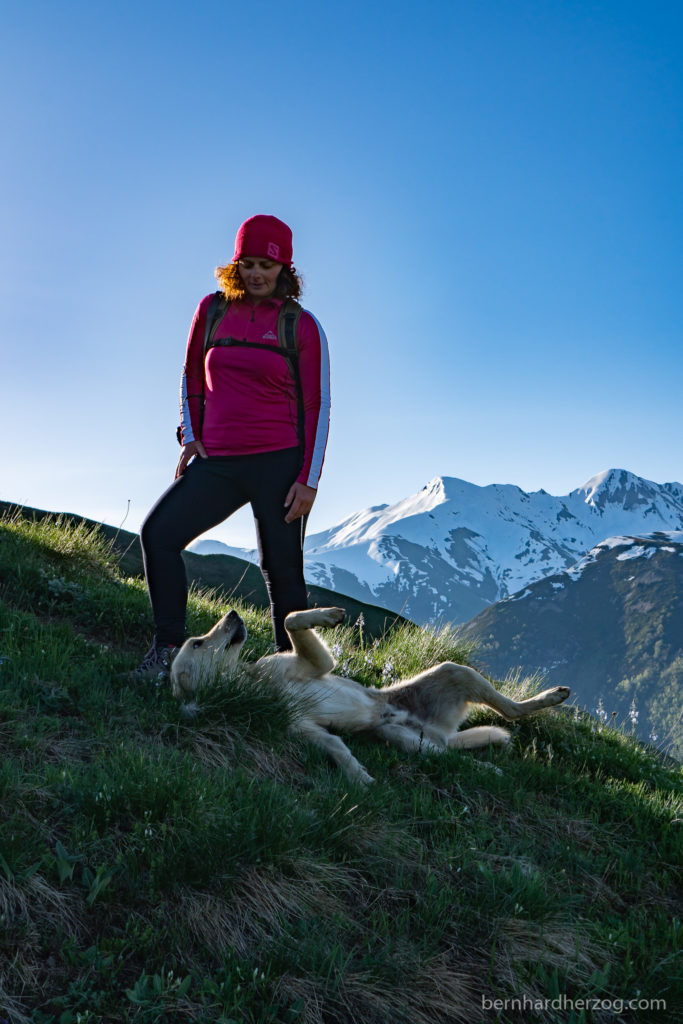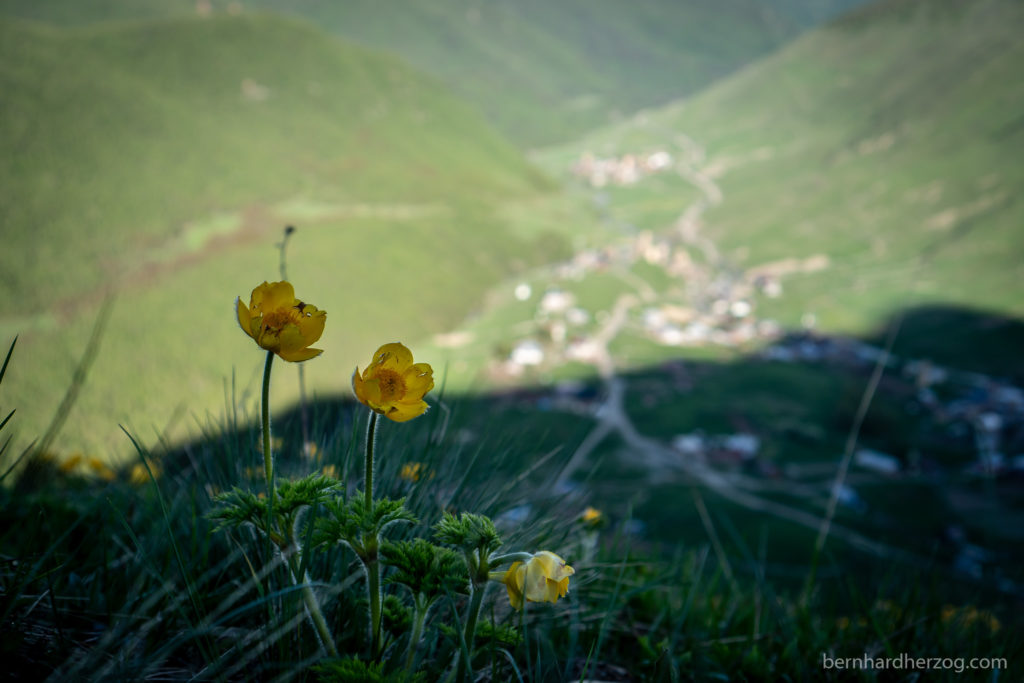 Day 6: Ushguli-Batumi
The drive from Ushguli to Batumi was even longer (7 hours). In the morning there were many Marshrutkas going into the opposite direction (many tourists coming) but it was ok because the road was mostly wide enough to let them pass.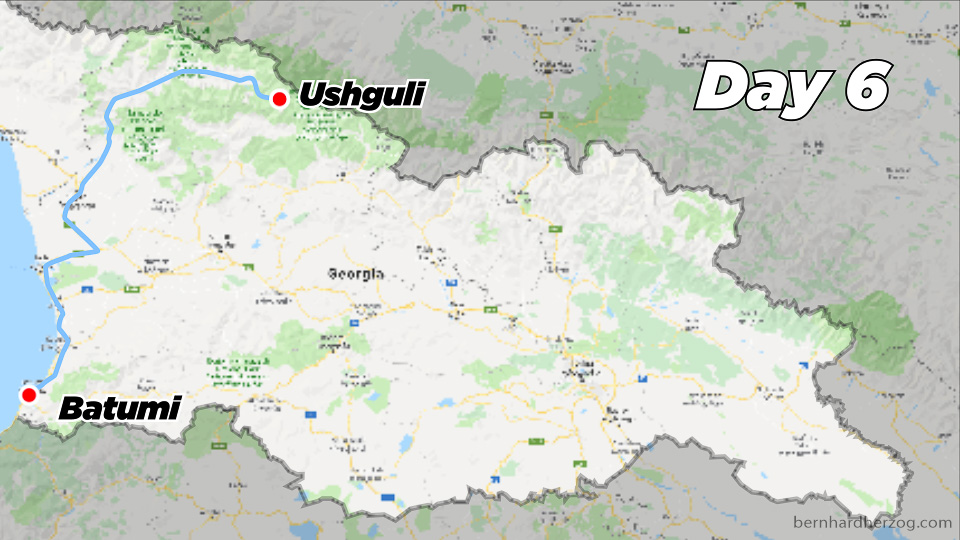 A good place to stop and buy things at Spar supermarket after the mountains was Zugdidi.
Batumi is the "Las Vegas of the Black Sea" and has really a different feel/vibe to it, maybe also because of the many Russian tourists.
I recommend to find an accommodation near the norther tip of the peninsula (near the ferris wheel). Because if you stay somewhere else it takes some time to get there – at least if you are walking.
I also recommend you to visit the old town, it is an area with many hipster restaurants and shops. We went to the Heart of Batumi, an excellent restaurant (not a tourist trap and with a fair price).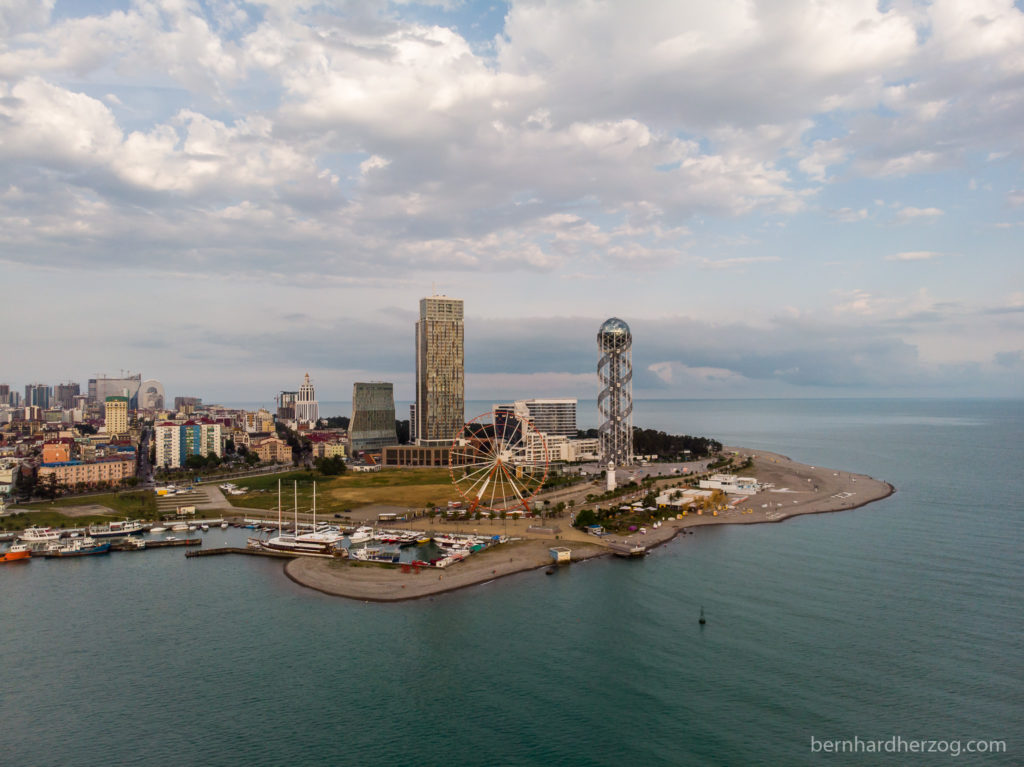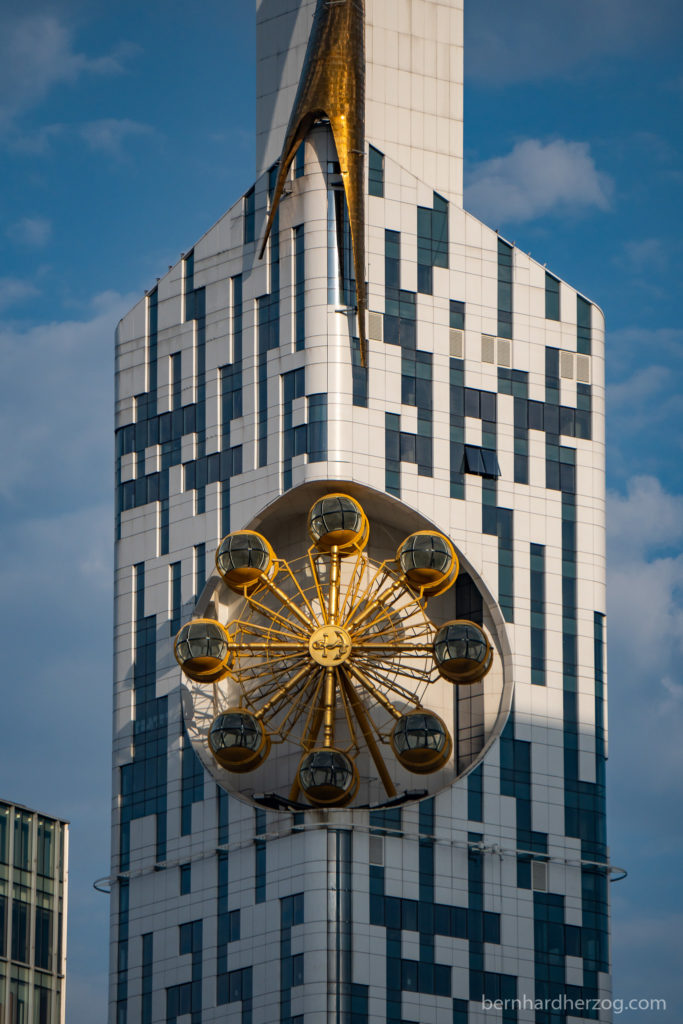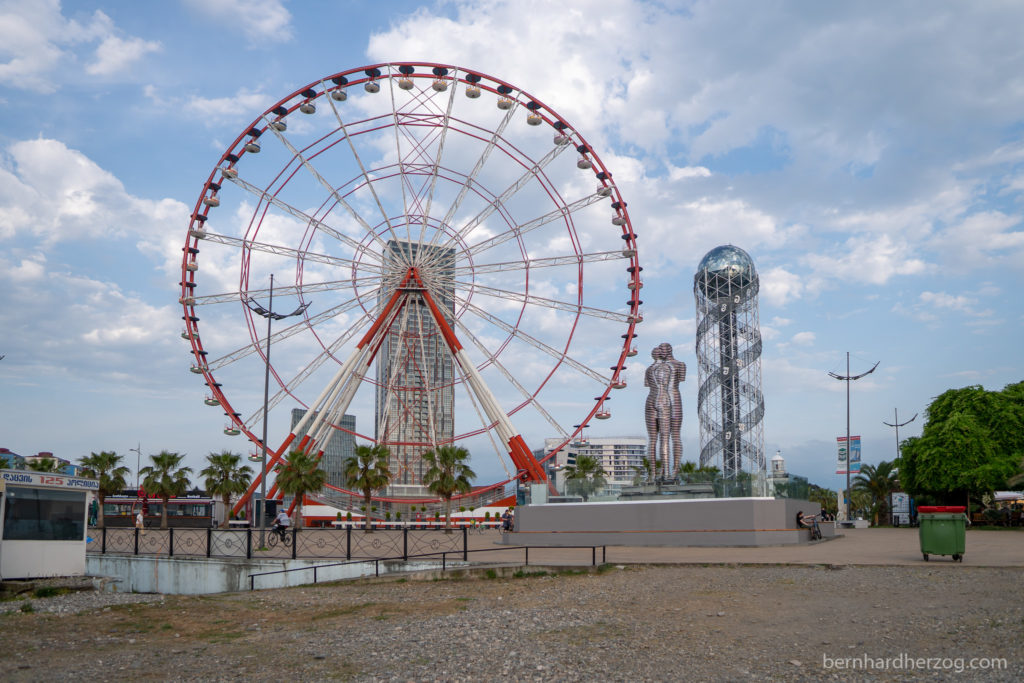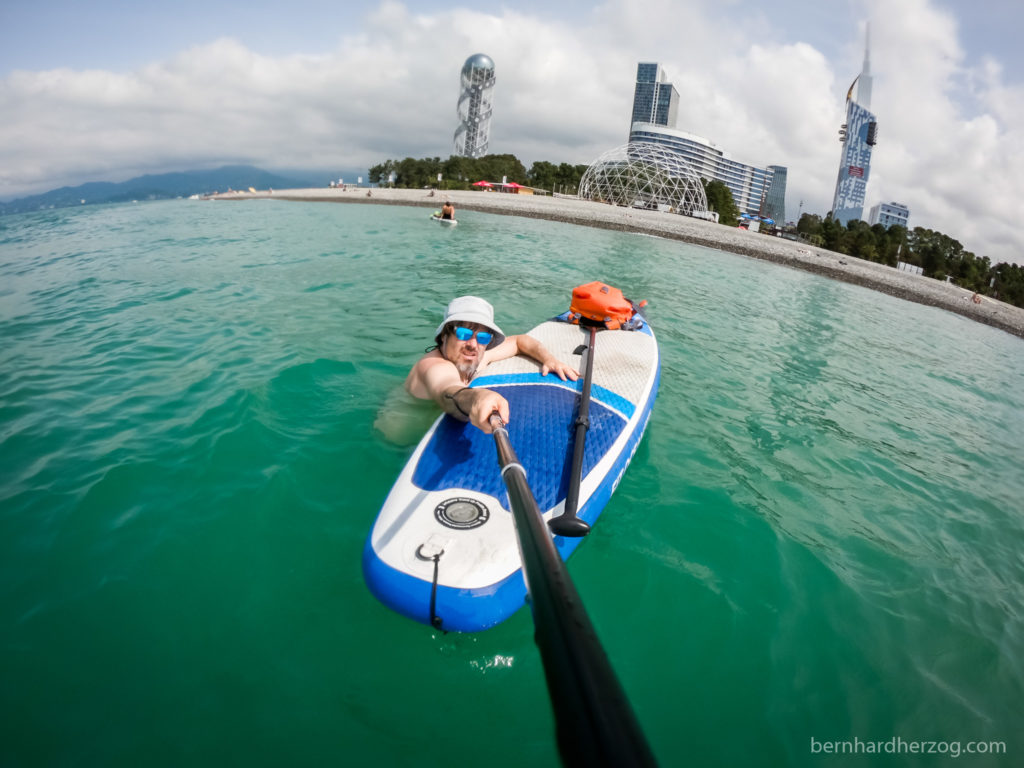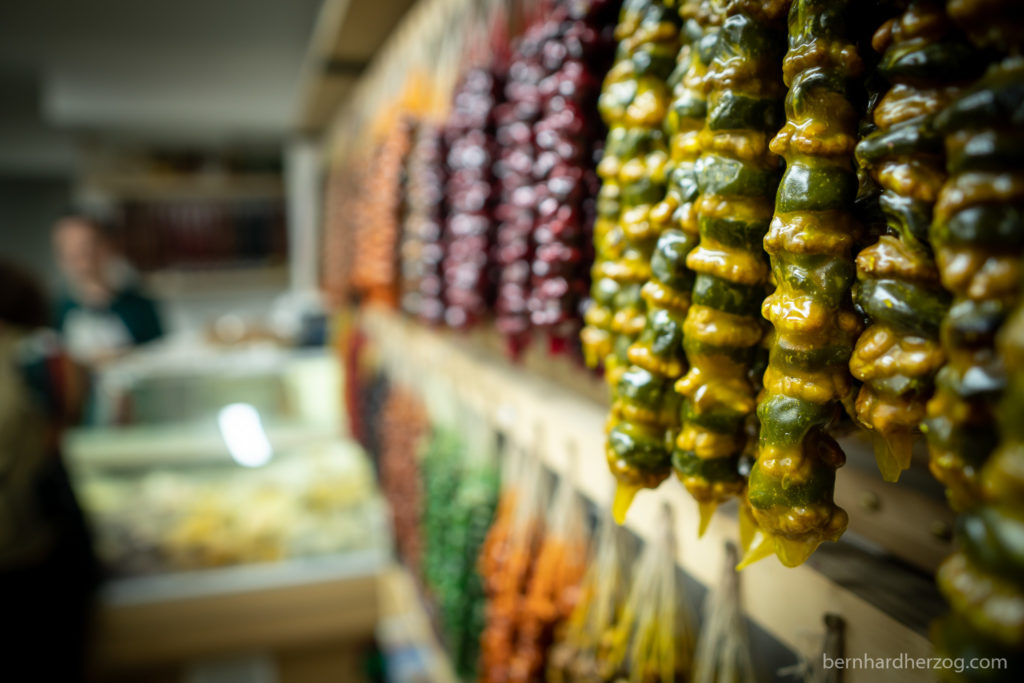 Day 7: Batumi-Kutaisi
On our last day we went back from Batumi to Kutaisi airport. The airport is outside the city and more near to Batumi that's why we decided to return the car there (for an extra price).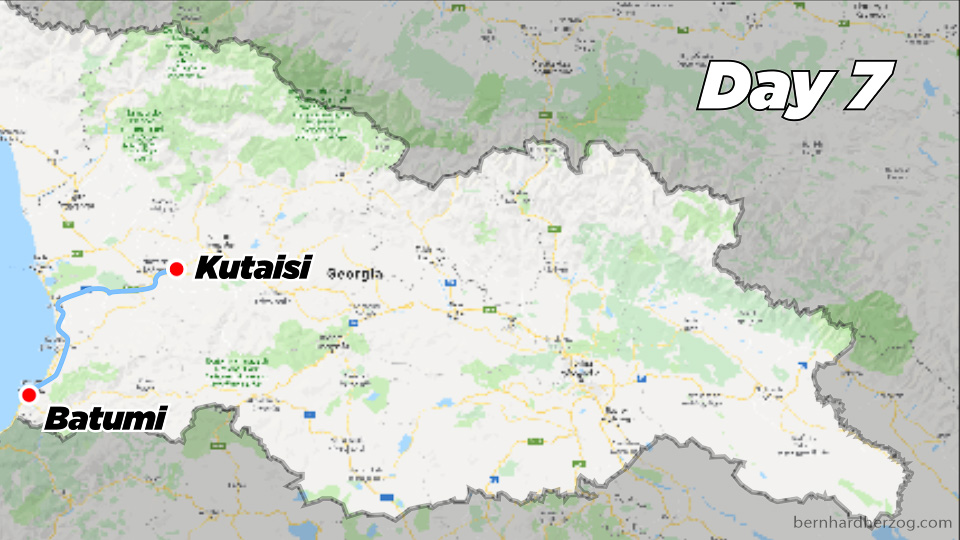 What we did not see
Well we visited almost everything that we have planned. We did not go to the south to Akhaltsikhe and Vardzia which is pity because I think esp. Akhaltsikhe is beautiful in the night.
Places of note we did not see:
Akhaltsikhe
Vardzia
David Gareij
Tusheti (Shenago)
Borjomi-Kharagauli National Park
Shatili (agglomeration of defensive towers)
Sataplia Nature Reserve
Prometheus cave (near Kutaisi)
Vashlovani National Park
Sno / Juta (Kazbegi)
Mazeri
Conlusion
I hope my little travel guide is useful for you (please post if you liked it thank you).
Renting a car in Georgia is definitely possible and for us it was absolutely necessary because we had our SUP boards and we needed to be at places before the tourists to take photographs. The traffic is not so dangerous if you drive defensively (which we did not always do because we wanted to do so much in not much time).
But it was also an exhausting trip. We had to get up at 5am in the morning many times and drive for up to 7 hours per day. Now after our trip we needed ca. 1 week to recover and get back in our normal lives because we were so tired 😉
Georgia is a really beautiful country. It is possible to do many things there, from swimming in the black sea to hiking on big mountains. In my eyes it is a country that is catching up to Europe when it comes to living standards. But exactly this is what I like, that it still an adventure to go there and also that it still has some places that are not totally overrun by tourists.
Are you planning a trip to Georgia or have you been there? What was your experience? Do you plan to do a self-guided trip or go with a tour? Was this guide helpful for you? If you have any comment or question please don't hesitate to post below!
If you want to support my free guide you are welcome to buy the Lonely Planet travel guide from amazon in addition to it:
Buy Lonely Planet Guide (amazon.de)
Buy Lonely Planet Guide (amazon.co.uk)
Buy Lonely Planet Guide (amazon.fr)
Buy Lonely Planet Guide (amazon.com)GoPro 8 (amazon.de)
Recommended camera equipment for photo, video & travelling (AMAZON):
Sony a6600 Sony a6400 (cheaper) Sony a6100 (Budget-Option for 4K) Sigma 16mm 1.4 Sony 35mm 1.8 Samyang 12mm 2.0 Feelworld Master MA7 Smaller monitor Rode VideoMicro Rode Wiress Go II Mini Tripod Travel Tripod Small LED-Light Light #1 (powerful) Light #2 (Bi-Color) Softbox for this light Light tent/box DJI Osmo Action GoPro 9 GoPro MAX Invisible Selfie Stick Mavic Mini 2 drone Mavic Air 2
for photo and video:
Fuji XT-4 Fuji Telezoom Entry level camera (Canon)
*Affiliate Links. From everything you buy I will receive a small kickback that helps me maintain my channel. THANK YOU for your support!