Today I am testing a new magnetic on-camera photo/video light from Moman. Because of the magnet, the slots and the screwholes I can mount and strap it virtually anywhere. I can stick it on the fridge and have it always available. I need something small and pocketable that I can carry everywhere because I travel a lot. Using a light is key to achieve professional results in low-light situations. Please read on to see how I will be using the light.
YouTube-Video
Why I need a portable light
Here is an example on how I used a small light for videography when I was out and about: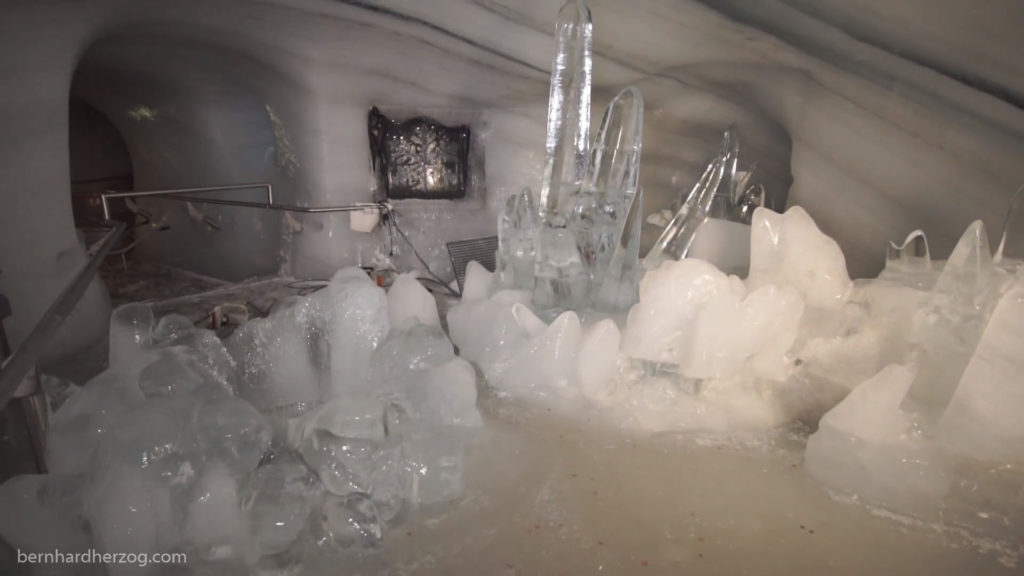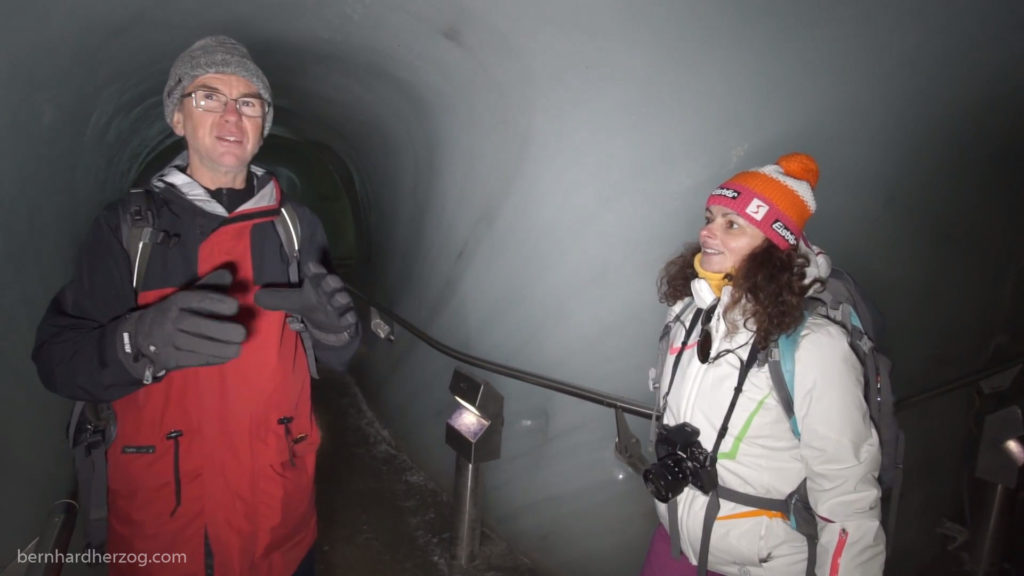 Moman's light is very promising because it is just 1cm (0,4 inches) thick. I can bring it everywhere.
I use an on-camera light as a fill light for photography as well: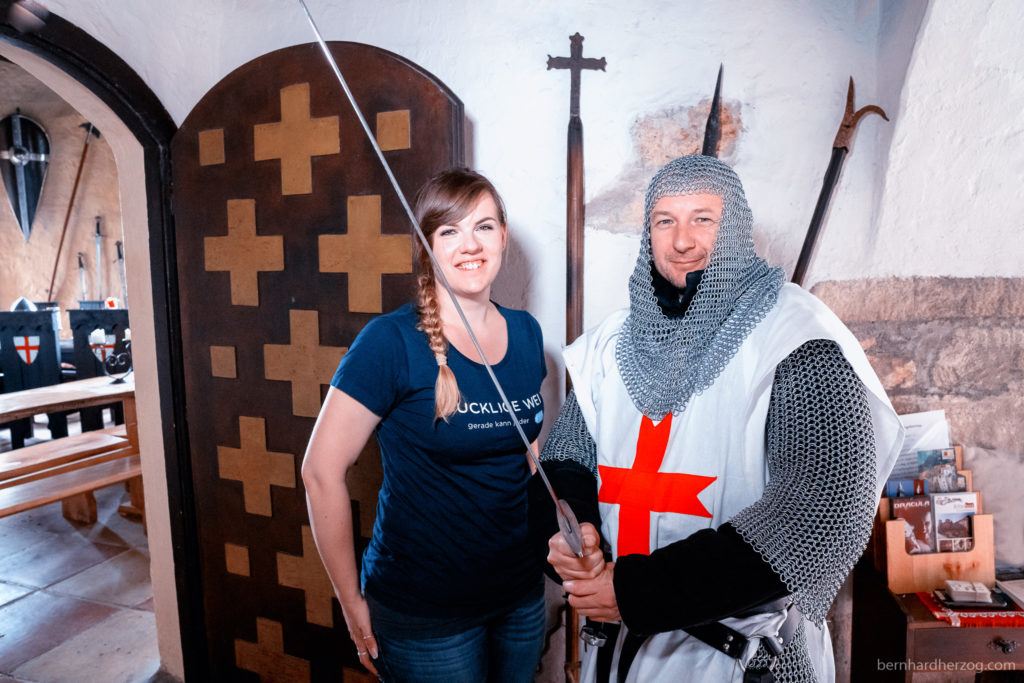 With people I have to dim the light so I don't blind them. This is the main disadvantage of using a constant light source for photography compared to a flash. The advantage is that you can already see how the result will look like.
Putting more light results in brighter pixels and a sharper result. Without a light the ISO would go through the roof and the result would be very noisy.
A small LED light can create harsh shadows if pointed directly at a subject. Sometimes I try to bounce it from a white surface (wall for example) or use some kind of diffusion (can be a shower curtain but I use the diffuser sheet from an old softbox).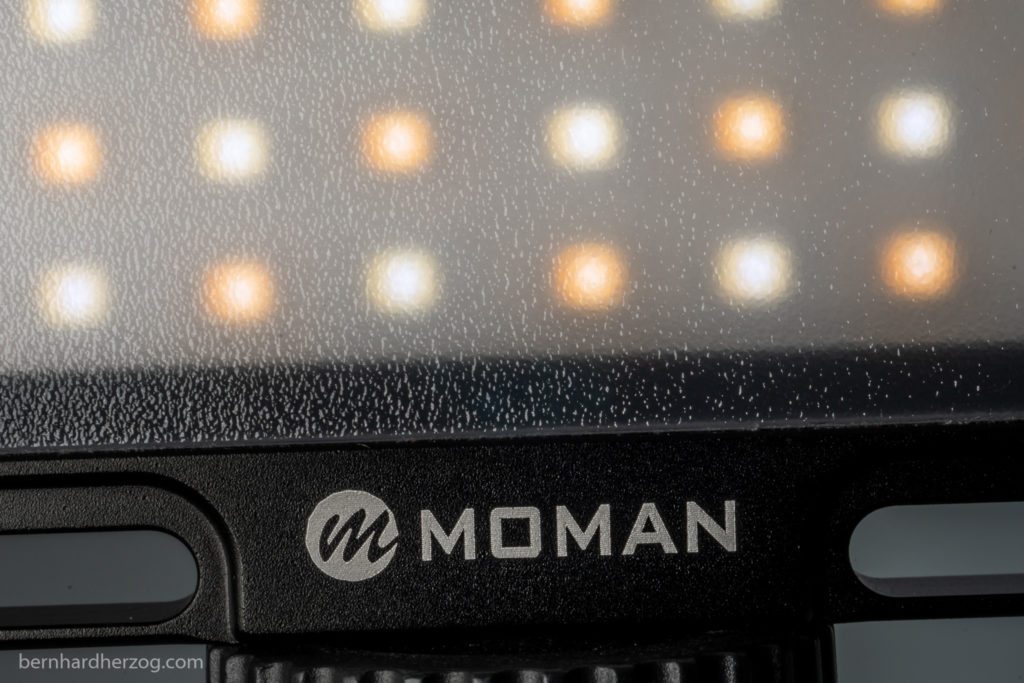 I also use small lights as a hair/rim light.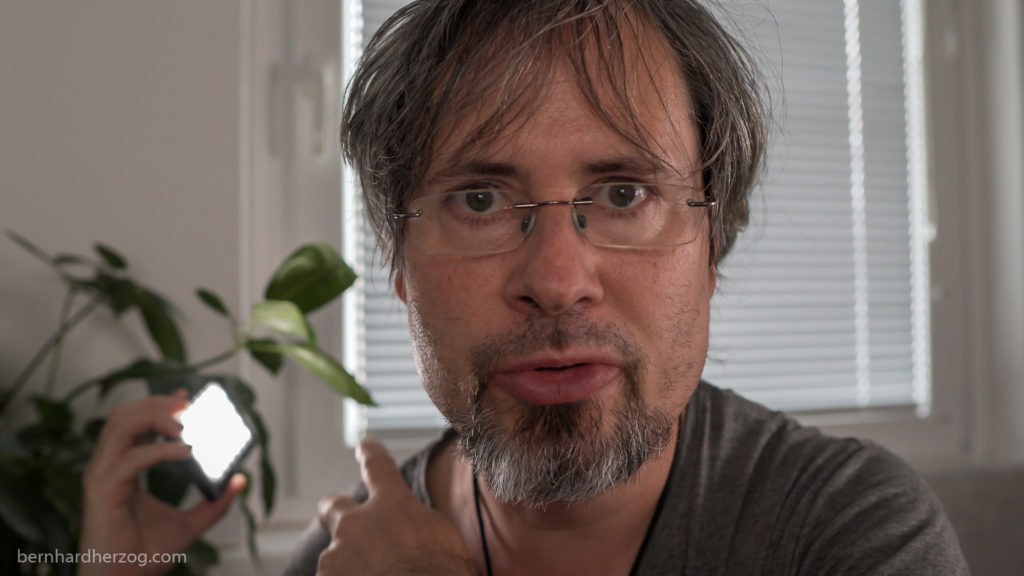 Key Features of the Moman Magnetic On-Camera Photo/Video Light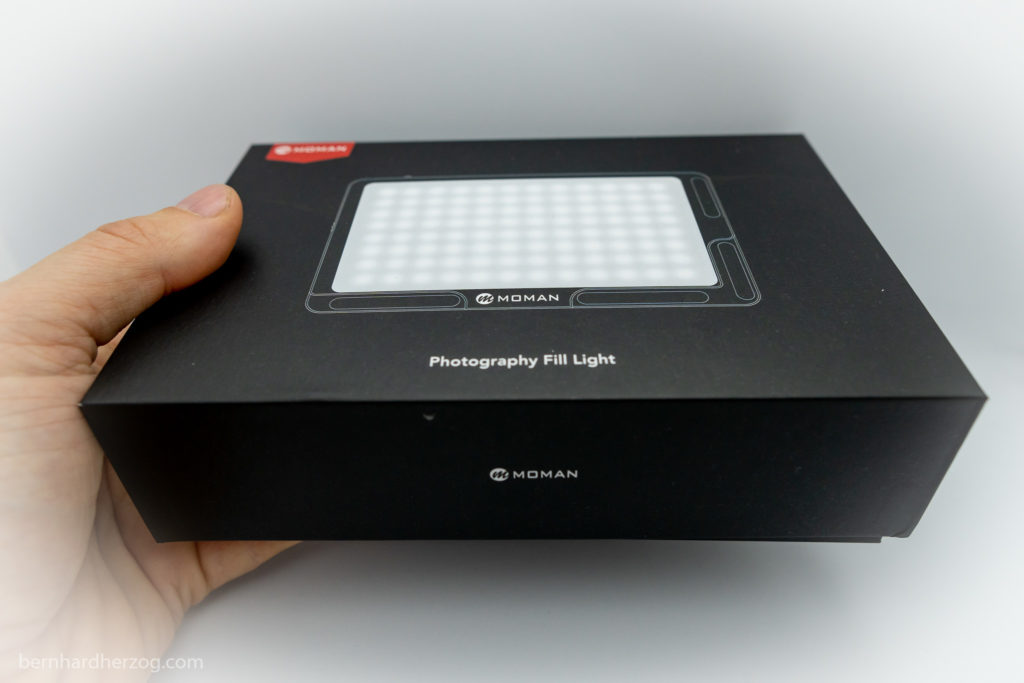 The Moman light comes with a nice packing bag which protects it from scratches, a Type-C charging cable, a small Hot Shoe mount to put it on the camera and a user manual.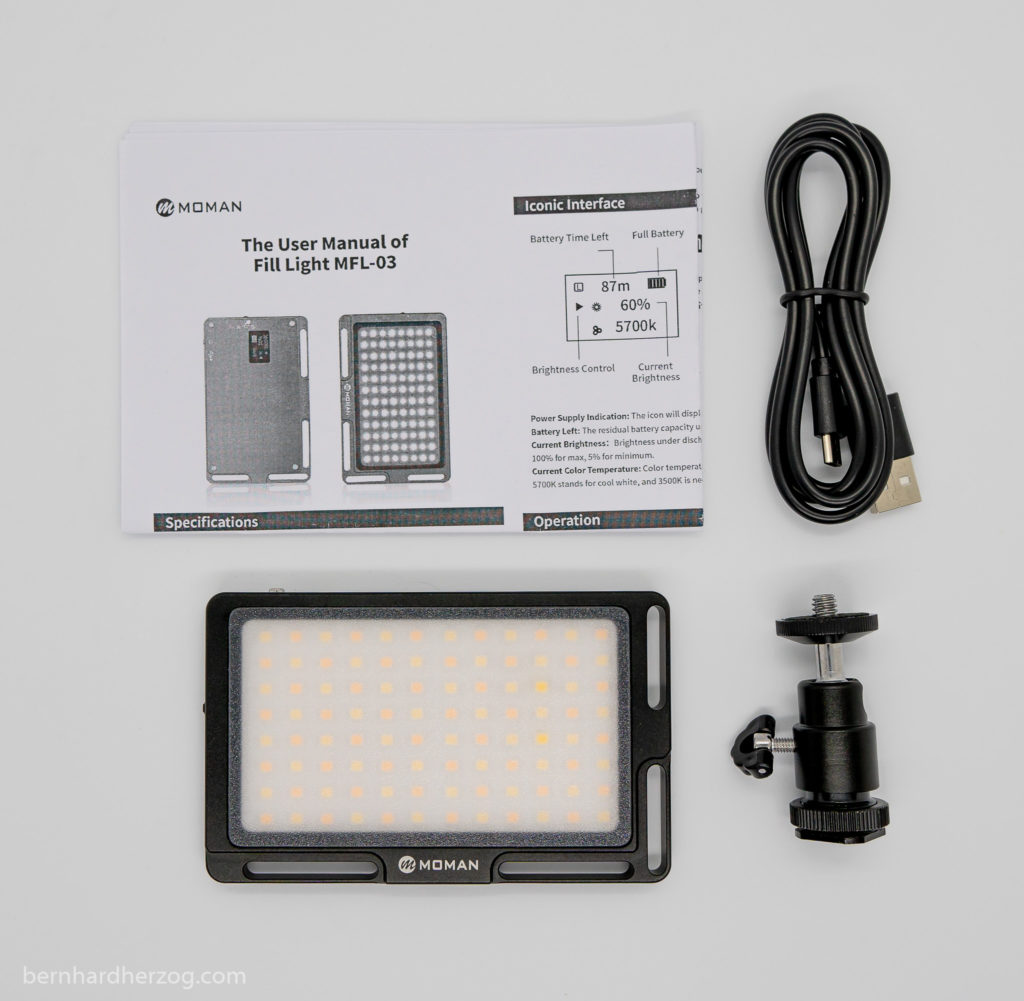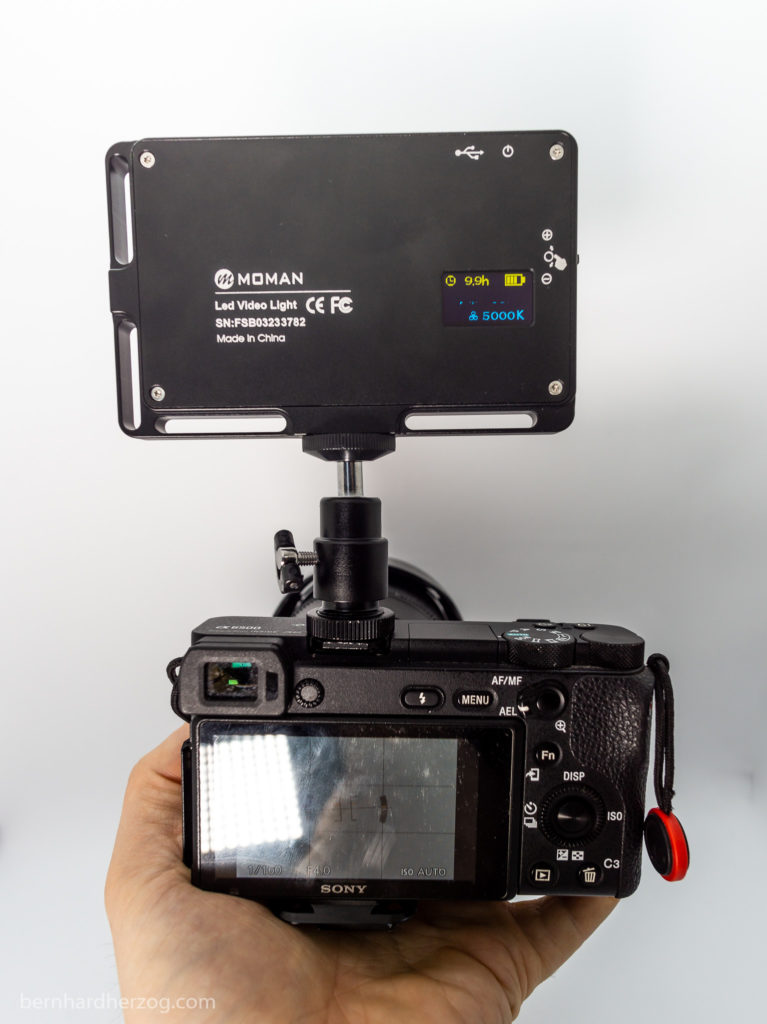 I have the black color, red is also available.
The Moman light has 96 light beads and weights 5,6 oz (159 grams). It's 1cm thin.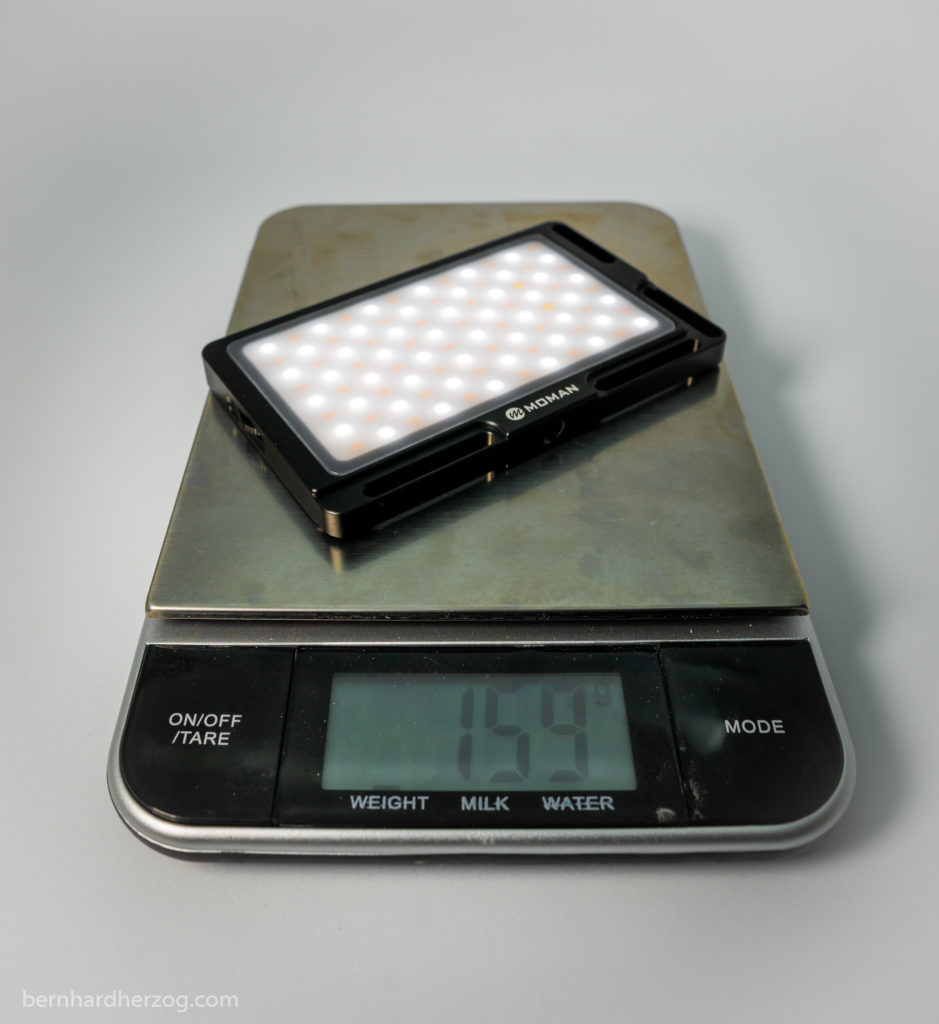 It has 4 holes for hanging it and two 1/4 screw holes.
The light is magnetic so I can put it on my fridge for example to have it always available. I think this is a killer feature.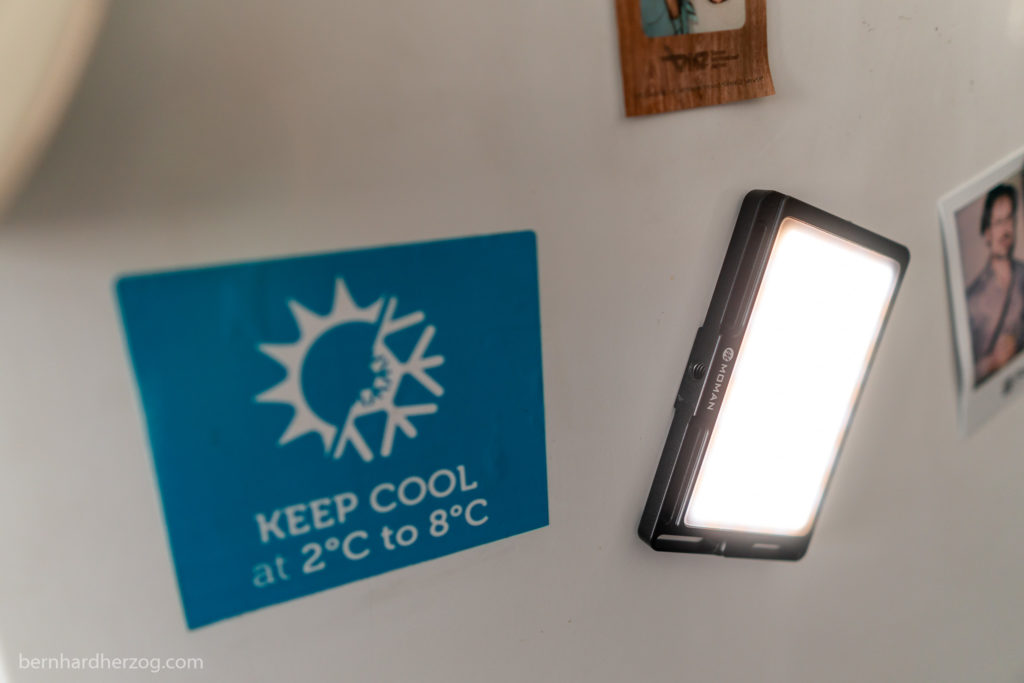 It is dimmable and the color temperature is adjustable.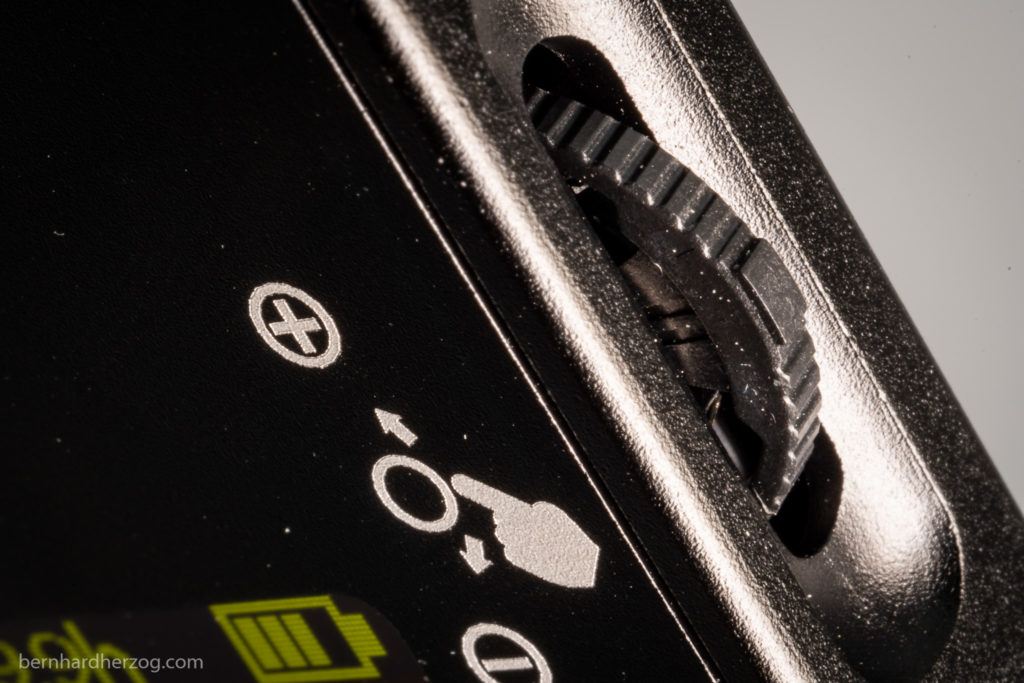 This is handy for situations where I cannot control the light, i.e. when I am shooting a wedding (or a birthday party, christmas, etc.). Then I need an LED light that I can set to a warmer temperature to match the tungsten lights that are already at the venue.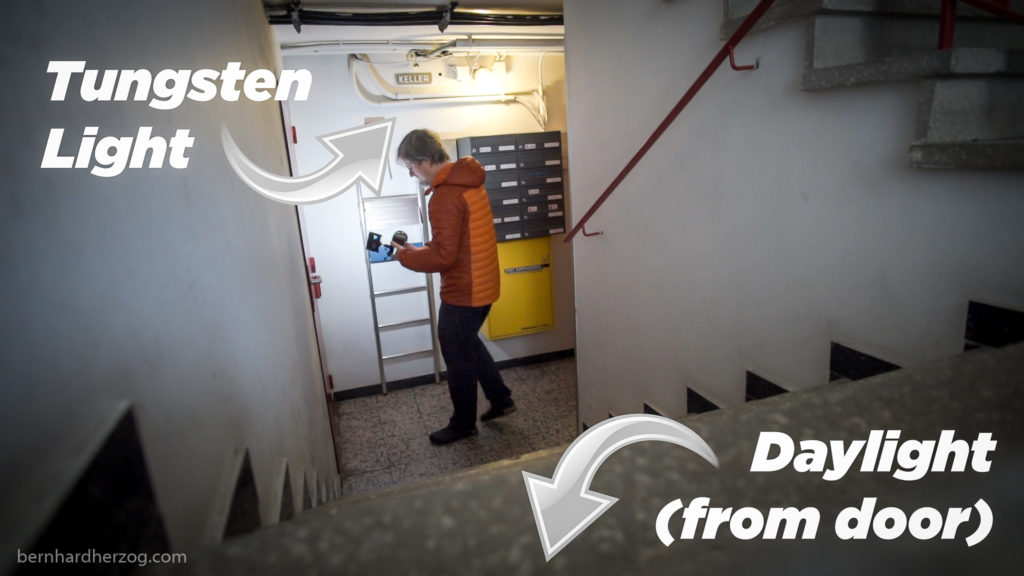 It has a CRI index of 96+. This is important for having good skin tones. Cheap lights can create a green or purple color cast that is hard to remove in post.
The light is made of aluminium so it should be very durable.
On the back it has an OLED display to see the color temperature and the remaining battery which is fancy.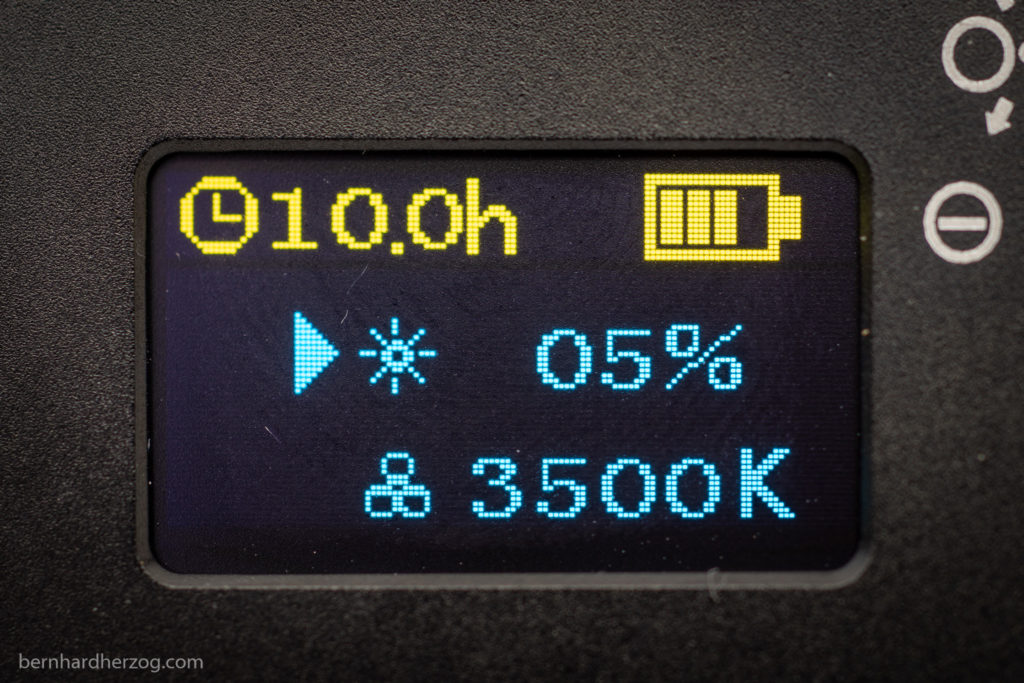 The battery is integrated.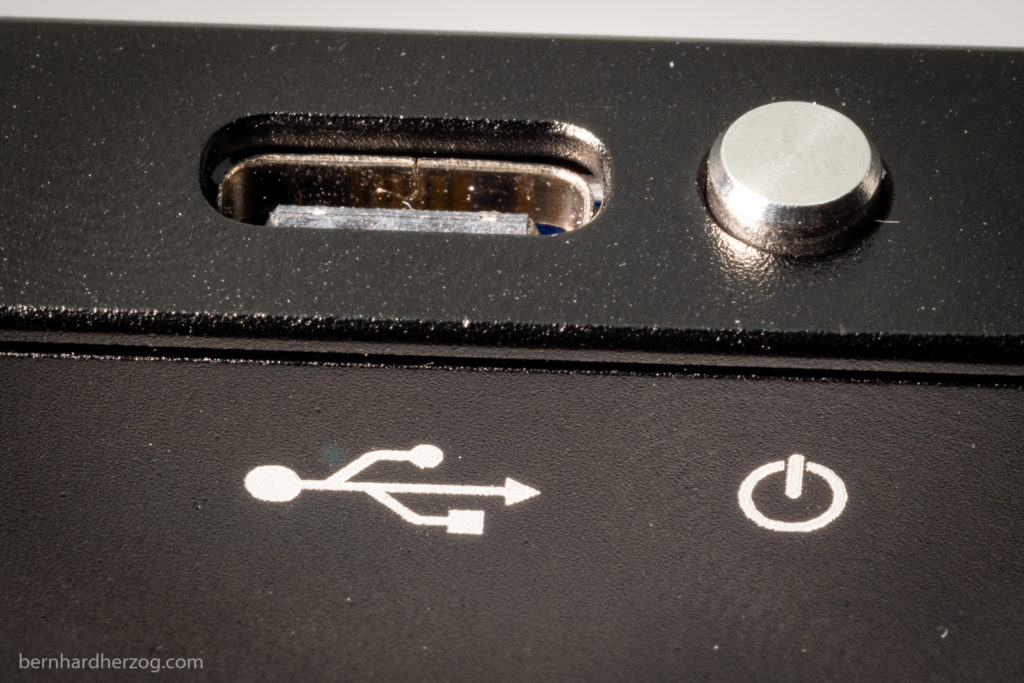 This is practical because I don't have to carry an extra battery. I can use a standard USB charger to power and charge the device. The disadvantage of this is that I cannot swap the battery if it is empty. But I can use a power bank anytime.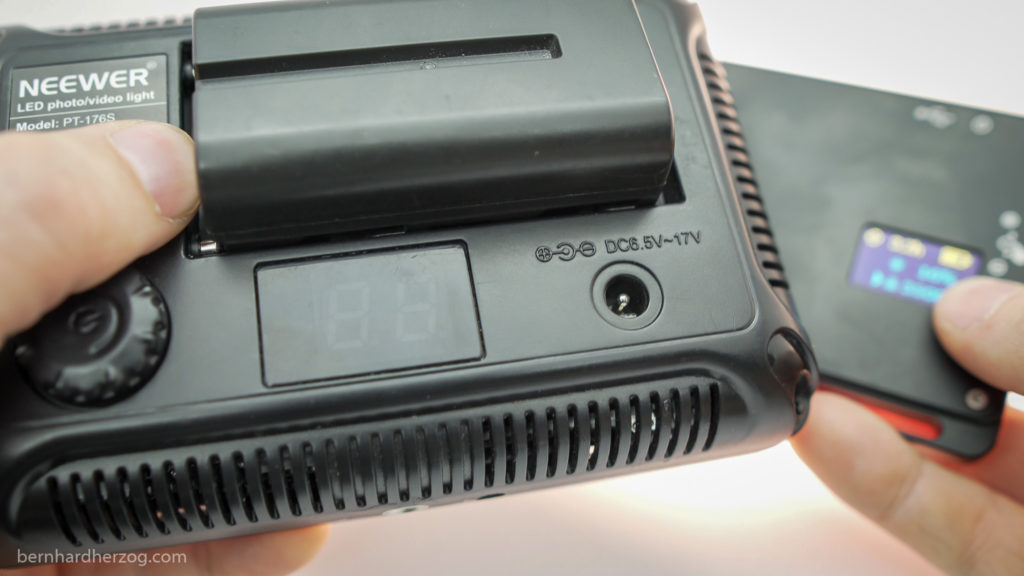 Conclusion
I like that the Moman light is so lightweight and compact. This is a big advantage for me when I am travelling, I can take it with me everywhere and also use it on the camera using the hotshoe mount.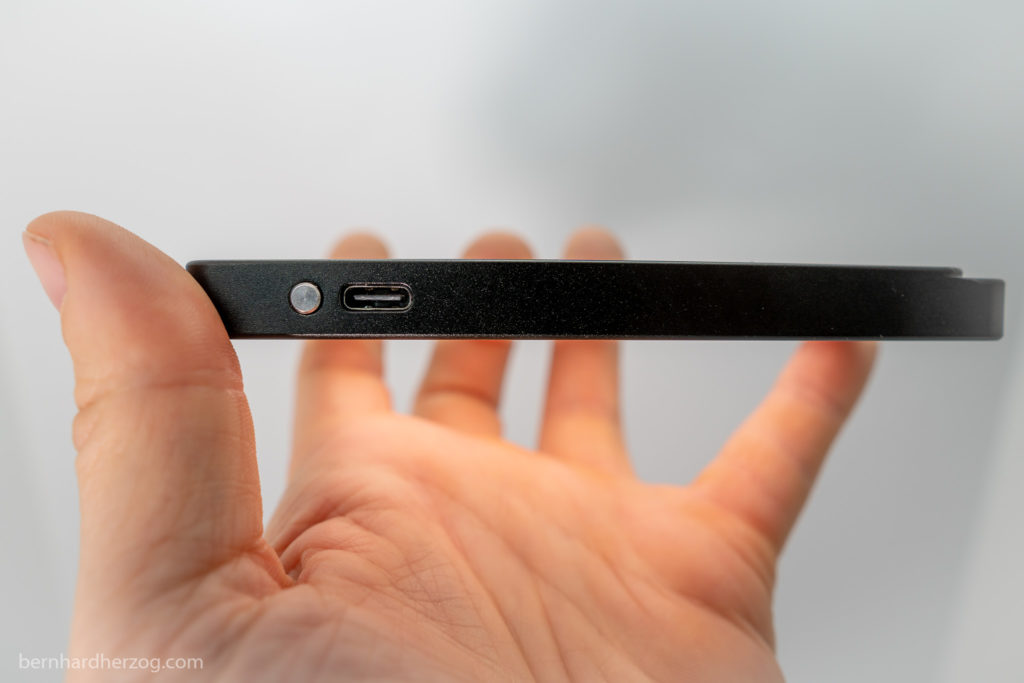 As a key light it is not big enough but for product and macro photography, as a fill light or as a hair/rim light it is perfect.
Here is a summary of what I like about this light:
pocketable and lightweight
integrated battery
USB Type-C charging
Adjustable white balance (Bi-Color)
dimmable
High CRI index
lots of mounting options: magnet, slots and screwholes
aluminium
OLED display
I think the magnet is a killer feature. I can mount it anywhere and put it on the fridge to have it always available for filming and when I need a strong light at home.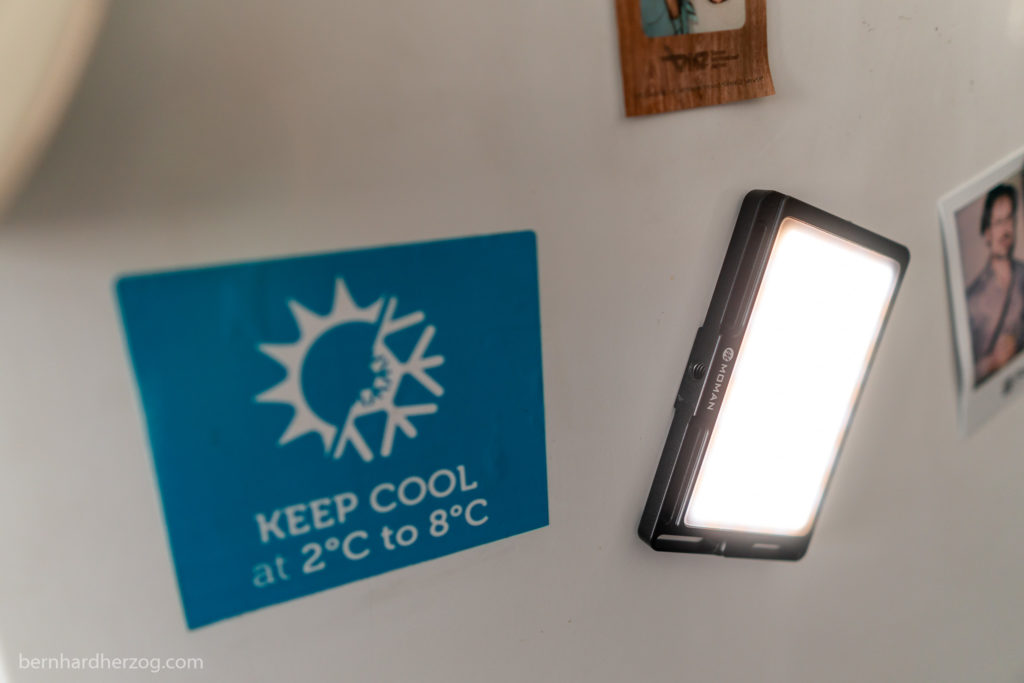 How would you use the light and where would you stick it? Please comment below!
Please use the following links for buying. I will receive a small kickback for my efforts from anything you buy from these links without additional costs for you. THANK YOU for supporting my blog!
Buy @ amazon.de
Buy @ amazon.co.uk
Buy @ amazon.com
Buy @ amazon.ca
Buy @ amazon.fr
Buy @ amazon.es
Buy @ amazon.it
Recommended camera equipment for photo, video & travelling (AMAZON):
Sony a6600 Sony a6400 (cheaper) Sony a6100 (Budget-Option for 4K) Sigma 16mm 1.4 Sony 35mm 1.8 Samyang 12mm 2.0 Feelworld Master MA7 Smaller monitor Rode VideoMicro Rode Wiress Go II Mini Tripod Travel Tripod Small LED-Light Light #1 (powerful) Light #2 (Bi-Color) Softbox for this light Light tent/box DJI Osmo Action GoPro 9 GoPro MAX Invisible Selfie Stick Mavic Mini 2 drone Mavic Air 2
for photo and video:
Fuji XT-4 Fuji Telezoom Entry level camera (Canon)